Hi! After much times work i fineshed my Cleo script.
Info
:
When you press the F3 button the menu will appear.You can choose between 12 animations to perform.
Pictures: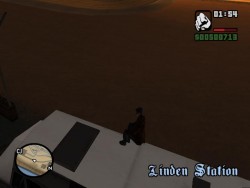 Well, you can do:
Dancing, Smoke, Talk do Ped, Lay on the floor, Tai-Chi, Sit, Plant a Bomb, Do a Strip Dancing, Drink Beer, Phone Talk.
*
When you lay on the floor or doing Tai-Chi, your health will be restored.
*
When do you doing Tai-Chi, your fight style will change
Credits:
Ico_BG - For the test.
[BG] Angel - For video.
DOWNLOAD
-
OVER HERE