Welcome to Fight Club....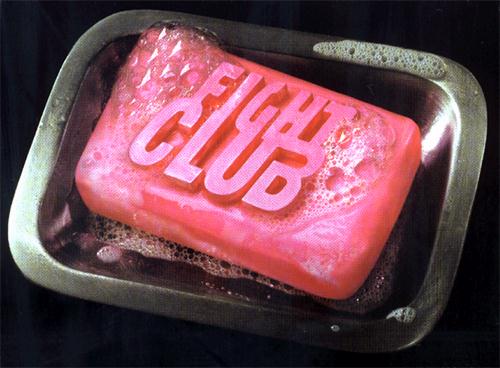 This is a club for bare knuckle fighters to come set up with other people. We use most of the original rules from the movie, with a few modifications. Members are free to talk about fight club. Obviously no shirts and no shoes doesnt work either. There is a ranking system were you get promoted for winning fights. We will also have matches were bats and knifes are accessible. Matches will be done in free roam with police on and only melee weapons on, so finding a gun is hard. Unlike the original Fight Club group fights can be permitted aslong as teams are even. Fight Club will meet whenever members are online at secluded locatings around Liberty City to avoid LCPD attention. Fight Club is a club, not a gang. Members can join other gangs if they wish. One more thing, we are not, in any way, Project Mayhem. Project Mayhem is more of an organized crew, Fight Club will focus more on the fighting, as it did in the movie.
Rules of Fight Club
1. If someone gives up, runs, or goes limp the fight is over.
2. Only 2 people to a fight, unless permission has been given by a superior.
3. One fight at a time.
4. Fights will go on for as long as they have to.
5. If it is your first time at Fight Club, you have to fight.
6. Respect higher ranking members.
7. If Fight Club is disturbed by anyone (Member, random player on free roam, or the police) they will be wasted.
8. Have each others backs if the cops come or if someones talking sh*t.
Ranks
Prospect * This is the first rank given when you join.
New Blood ** When you have enough fighting experience you will rank up to this rank.
Brawler *** Once you have alot of fights you will be promoted to Brawler.
Superior **** Superiors are the supervisors of the fight, lower ranking members must listen to the leader and their Superiors.
Members-Gamertags
Bongrips42O (the zero is an uppercase o)- Leader *****
x40ozToFreed0m - First Superior ****
SirPigsalot666 - New Blood **
Detoxifly - Prospect *
Cheapnothin - Prospect *
Rastaries - Prospect *
Associates
The Yardies
Angels of Death
Application

1. You must be mature
2. You must own a headset
3. You must be willing to meet up and play often.
4. What is your gamertag?
5. How old are you?
If you wish to join you could post your application on here, pm me it, or just add me on Xbox Live and message me.
You could also message x40ozToFreed0m because he is my First Superior and can accept your application.