OCCUPY
Climb aboard a rocket-propelled flying motorcycle and take control of fiercely-contested capture zones in Occupy, paying out Double GTA$ & RP through March 19th. The more zones you occupy, the faster your score increases, so coordinate with your team to seize and hold down as many capture points as you can. 
BUNKER SERIES
Enter the Bunker Series corona on your map (or launch any Bunker Adversary Mode via the in-game menu) and earn Double GTA$ & RP for dealing out some subterranean damage in: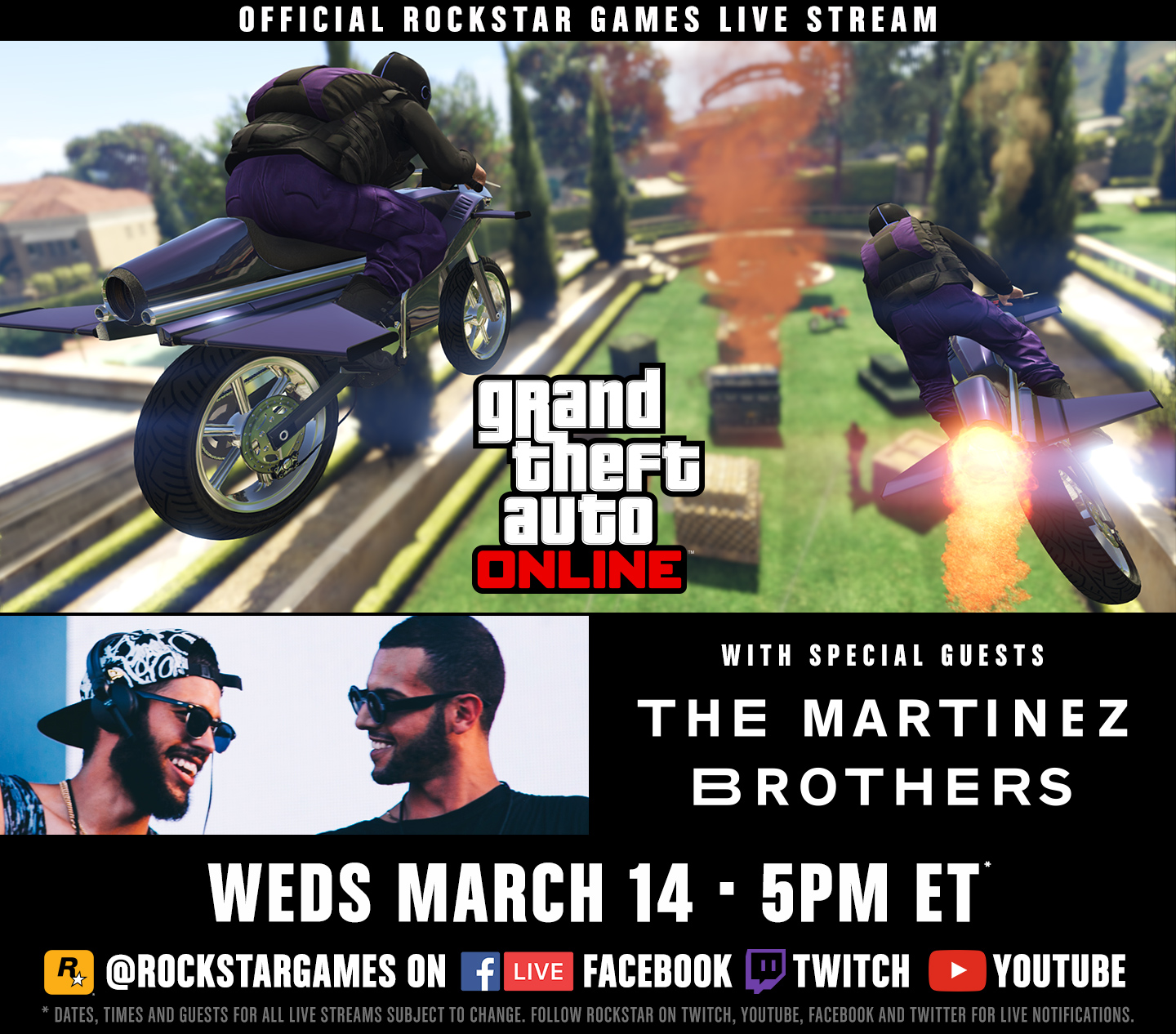 And tune in tomorrow Wednesday March 14 at 5pm Eastern for the official Rockstar live stream where we'll be playing this week's double cash and RP modes and much more with very special guests The Martinez Brothers and friends. Make sure you're following and subscribed to Rockstar Games on Facebook, YouTube and Twitch for go-live notifications.
If you've ever dreamed of commanding a vicious team of mercenaries or issuing an orbital strike from the comfort of your own underground lair, Maze Bank Foreclosures is here to help with deep discounts on select Facilities through March 19th. You can also find deals on popular Aircraft, Super cars, Weaponized Vehicles and more:
FACILITY PROPERTIES
Land Act Reservoir Facility – 30% off
Route 68 Facility – 25% off
Lago Zancudo Facility – 20% off
AIRCRAFT DISCOUNTS
Buckingham Alpha-Z1 – 25% off (Buy it Now & Trade Price)
Buckingham Akula – 25% off (Buy it Now & Trade Price)
Western Company Rogue – 25% off (Buy it Now & Trade Price)
RM-10 Bombushka – 25% off (Buy it Now & Trade Price)
SUPER CARS, WEAPONIZED VEHICLES & MORE
Progen T20 (Super) – 30% off
Coil Cyclone (Super) – 25% off
Dewbauchee Rapid GT Classic (Sports)– 25% off
HVY APC (Military) – 25% off (Buy it Now & Trade Prices)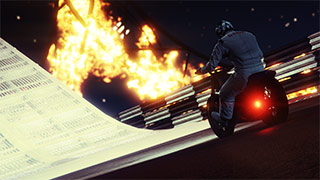 PREMIUM RACE: "AFTERBURNER" (LOCKED TO BIKES)
Jump a chopper through a wreath of flame in this week's Premium Race, Afterburner, where the top three finishers earn GTA$ and all participants get Triple RP regardless of where they place. Launch Premium Races through the Quick Job App on your in-game phone or via the yellow corona at Legion Square.
TIME TRIAL: "RATON CANYON"
Risk the ridges of the Raton Canyon rapids all the way to the Alamo Sea in this week's Time Trial.
To launch the Time Trial, set a waypoint to the marker on your in-game map and enter via the purple corona. Beat par time and you'll be duly rewarded with GTA$ & RP.
Original article: https://socialclub.rockstargames.com/news/article/60362/This-Week-in-GTA-Online-Double-Cash-in-Bunker-Series-Occupy-Modes