Objects are pretty much anything that is moveable ingame.
This has probably been mentioned before or is obvious to some, but objects make noise when you punch them. You know what is an object? A door. You can go around and punch certain inaccessible doors that actually has the object attached to them, allowing them to make noise upon punching them. I'll show you a picture of what I mean: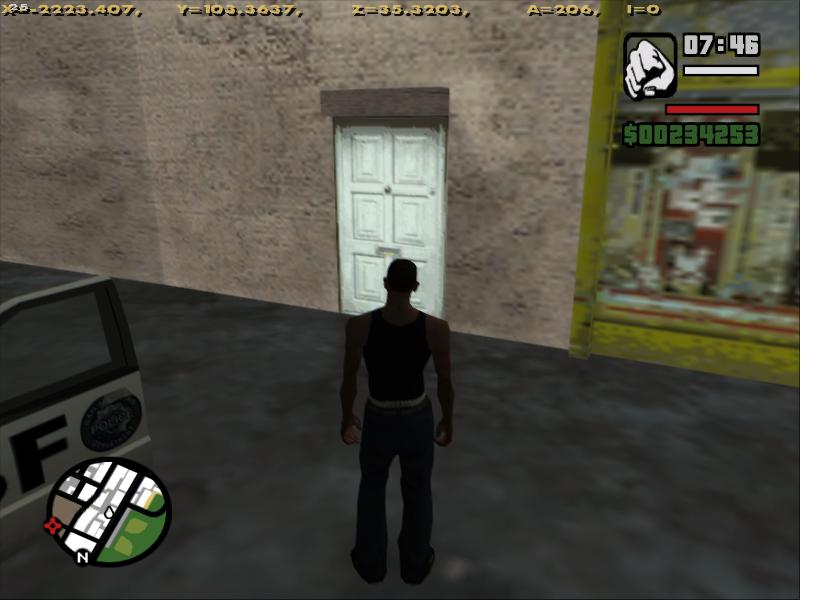 See this door? This door is inaccessible but you can actually punch it because it has an object attached to it. What does it matter? It is possible that this place was a location for a certain interior. This particular door however, shares the same door as one of the hidden interiors: 'Fanny Batters'. Also worth mentioning is that the 'Fanny Batters' interior is located pretty close to the Zero's RC shop interior. With this said, I think it might be possible to figure out other locations that went unused.
I did try punching the door in front of SFPD, but it was totally missing the object.