Open them just a bit more...a bit more...yup, just like that....aaaaaand perfect!

Oh, hi there! As you can see we're changing up our drapes around the office. Sadly, they don't match the carpets. Anyway, welcome back to SACHANDLER - we're thrilled to see you back at our offices. Our team of expert judges were hard at work looking at who should make it to this stage. They've also had a helping hand from the public so you know that only the best of the best is on that list. Now there's nothing too difficult left to do for your final examination. All we ask of you is to strip down to your comfort level, head in that room, get to eye-level with the hole and say "banana".

We've also got a small list you should look over before heading in...
 

The final round will end on January 13th, Saturday @
8:59PM PST//9:59PM MST//10:59PM CST//11:59PM EST
4:59AM GMT (Tues.)//6:59AM EET (Tues.)
3:59PM AEDT (Tues.)//5:59PM NZDT (Tues.)

A public poll will open on January 14th and will close on January 20th.

Round 2 and its results can be found here

Alternatively, the results in form of a spreadsheet and graph are posted below for a short time in the spoiler tag:
Before going further we'd like to give a sweaty but firm handshake to everyone who made this possible from all the judges/special judge (
REXX
,
iLLYHiGHROLLER
,
R3CON
,
Mach1bud
,
Amy Vinewood
,
ARTHUR.
) and to our GFX artist,
Rejeckted
, as well as the GTAForums staff both for helping us and letting us do this. Special thanks to R3CON for handling all the voting/graphs aspects of this competition. Quick thanks to any News magazine that gave us a shoutout.
Speaking of sweaty but firm our biggest thanks goes to all the contestants and supporters who've made this both possible and enjoyable by showing us their man.
This final round has no criteria to fill as there are no judges to please. The upside is that contestants are left to do as they please: rest easy and fall back on their Round 1 and Round 2 entries as support or make a final push with a Round 3 entry? The downside is that the final say comes from the public as this round will be a public poll only. Hard campaigning may aid you. False promises of old man nudes from last year is a known tactic.

Those that do want to take new pictures the limit is 10 pictures. Contestants may post fewer than 10 pictures as this is not mandatory.

Voters: We recommend every voter to check below at the entries. Making an informed decision is vital to crown the rightful Mister Los Santos 2017. We sincerely hope that members will take the time to inspect each man inside-out rather than pick the name they recognize. This is not a popularity contest, unless, you know, that dude is super hot or something.


You'll find the top 8 finalists below which includes information such as the character name, the member who's presenting them, both Round 1 and Round 2 entries and finishing it off with a picture. If any of the contestants below wish to swap out their picture for one of their choice please let us know! A Round 3 entry can be added if a contestant adds an entry this round.
 

Steve Molloy - Presented by Big Molio
Round 1 Entry
Round 2 Entry
Round 3 Entry (Optional)



Jason Kick - Presented by EVOLUT7ON
Round 1 Entry
Round 2 Entry
Round 3 Entry (Optional)



Mark Crowne - Presented by IceDree
Round 1 Entry
Round 2 Entry
Round 3 Entry (Optional)



Lucas Lopez - Presented by LL Cool L
Round 1 Entry
Round 2 Entry



Matthew Flynn - Presented by Matrelith
Round 1 Entry
Round 2 Entry
Round 3 Entry (Optional)



Miro A. White - Presented by MiroAWhite
Round 1 Entry
Round 2 Entry
Round 3 Entry (Optional)



Sanches Net - Presented by Sanches
Round 1 Entry
Round 2 Entry
Round 3 Entry (Optional)



Thomas Whitehall - Presented by Testarossa
Round 1 Entry
Round 2 Entry
Round 3 Entry (Optional)



The holidays may be over but the time of giving is not! Open your back door and let Santa in.



Support Mister Los Santos 2017 by sporting various signatures in the spoiler tag below!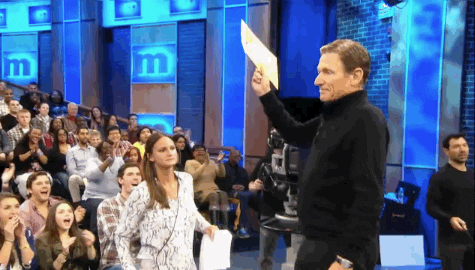 The wait is over. The deed is done.
The polls have spoken, a new man has won.
Through trials and rounds, he who has fought.
A beauty pageant winner, the hottest of hot.

Just like Aunt May in the Spiderman movies Mister Los Santos has become younger this time around as the first Mister Los Santos, Albert Blackwood presented by Mach1bud, hands over the crown to some fresh man buns. This competition this year went relatively smooth and we've seen more creativity flowing from the contestants may it be in more stellar writing or pictures from the Meet & Greet. The team would like to thank all contestants and viewers who stuck with us until the end as you, the contestant and the viewer alike, are the sole reason we do this competition. Without you there wouldn't be a dedicated team of members appointed to judge men nor would there be many sleepless nights thinking of how to write the best joke about abs. Above all, there wouldn't be the unity that one feels when we host these competitions. So you, contestant and viewer alike, thank you for being there with us. 

Right, now that the ass-kissing is out of the way time to announce a winner!


The second Mister Los Santos is...

Sanches Net
Presented by Sanches





Sanches' blows the lid off the top with 37 votes! His ability to become the focal point of mass voting in such a short time is unmatched and frankly is worth writing down in the Mister LS history books. Many voters come from a different forum section and that shows that we've bonded with new fans. For this moment, we are one and that, my hot man friends, is an achievement. This is a stepping stone into going broader directions. Sanches' dedication to writing has definitely helped as the helmet-wearing badass shoots to first place. Mr.Net makes a splash of a debut!

Sanches got a lot of support from members who, let's face it, don't vote in these types of competitions. More precisely: GTA:O section competitions. Nonetheless, he led the polls and played the part well. This member has had a wonderful 2017 and it seems he's still climbing higher as he leads a movement that will mark this year's competition as a new stepping stone; we have crossed over with a new forum section. We are one for this moment and that, my hot man friends, is an achievement.





Runner-ups are those that will get the catalogue and not the editorial deals. In short, these men will be showcasing the latest underwear in the Binco pamphlets. Don't let that get you down, though, as these men are at the top of the game in what can only be described as a fierce battle for a SACHANDLER job position. The scores shown are at the time of the polls closing.

Jason Kick
Presented by EVOLUT7ON





EVOLUT7ON does a phenomenal job at rallying people together and lending a voice to the people. His charisma shines brightly as he gathers 32 votes which is strides ahead of the rest. We would like to note that a few accounts, more precisely 7 of these votes, come from accounts with no posts. We acknowledge these accounts and would like to state these accounts are legit accounts. We've decided to keep these votes as they do not change the order of the line-up. If they did alter the line-up we would've scrutinized much more, more precisely one account that does not respect the 2-week membership (starting from Round 1). Mr.Kick once again gets into the top 3!


Mark Crowne
Presented by IceDree





IceDree plays it cool and does his thing well. Despite having fewer votes than the two previously shown contestants Mr.Crowne wins enough hearts to snatch up third place and solidifies his spot in the best of the best when it comes to male beauty pageants. Let Mr.Crowne add that to his many ventures!

So there you have it: the winner and the runner-ups. We've come a long way from that Suggestion Thread and despite bleeding into 2018 with a late contest date we still managed to checked the box for another successful Mister Los Santos competition. Will there be one at the end of 2018 or has GTA:O dusty wardrobe got its last chance? We don't know what will happen to these types of competitions. One thing we do know is that this was a blast and all that's left to do is reach out to the winner about the donation selection and then we're flying out of here in our private jet, sipping expensive wine and contemplate if beauty on the inside is as hot as the one on the outside.

Have a good one, guys.