Field Office: https://socialclub.r...a_operatives_pc
HQ Office: https://socialclub.r...com/crew/iaa_pc
Application: https://discord.gg/EmabQEm
Snapmatic: https://socialclub.r...atic/mostrecent
Recruitment Topic: http://gtaforums.com...affairs-agency/
(c )Crew Official Discussion topic: Questions / Media / Facts / General Discussion
Information: The International Affairs Agency is an organization founded in 12/7/17. IAA has a hybrid focus in PVP and RP; as a PVP agency the IAA ensures that all its agents are trained in advanced combat both in air vehicles and terrain tactics, as an RP crew the IAA also brings both ingame missions (through adversary modes) that stick to lore within the storyline and freeroam experience.
The IAA is not a police roleplaying crew, "We are the f*cking government"
Mission Statement: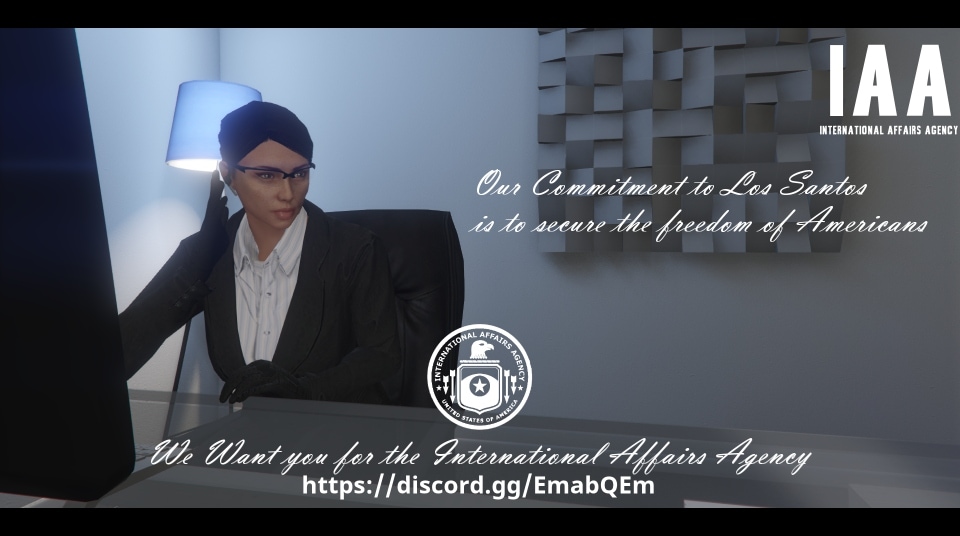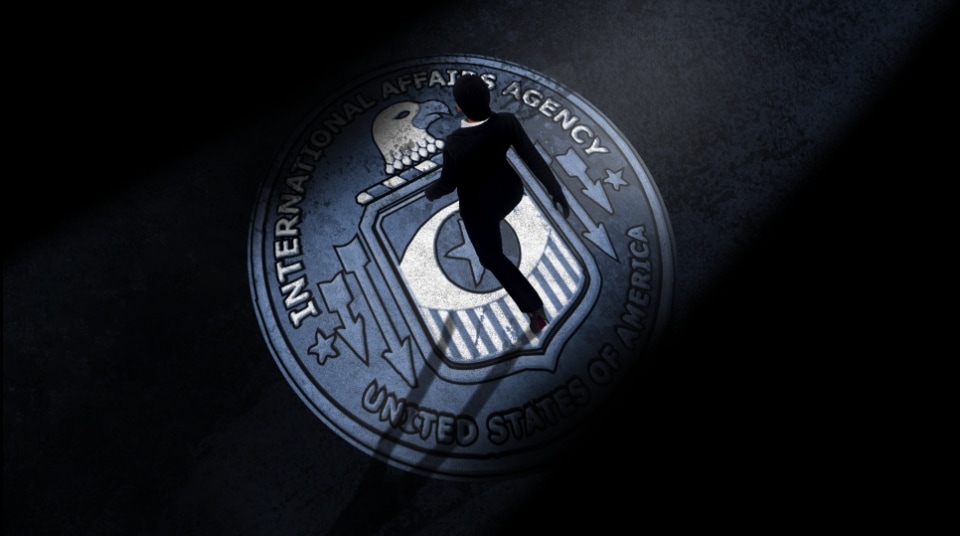 The IAA Focuses in 2 areas; research and combat.
The Combat division is lead by The Saint
The Research division is lead by VeryToasty
The Combat Division consists of a basic structure of a Human Resources Department, Internal Affairs Department and Special Agents Department.
The Research Division consists of a Development and Technology Department, Research and External Affairs Department.
Applications are handled by either a Director or our Human Resources Department, they consist of a basic questionare on combat and research experience. To submit an application members are asked to join our discord (https://discord.gg/EmabQEm). In order to not be rejected applicants are asked to properly fill the PDF file (we like it old school and very very "official"), save it and properly deliver it.
So far we've had a 80% rejection ratio, and this is by no means a bad thing. We ensure that all "agents" are qualified to some extent to prevent those without real interest in the crew from joining. This ensures a 100% activity ratio in addition to 95% success ratio on trainings.
NOTE: This section may change in the future if we add more features
We offer weekly Mission Debriefings that consist of a combination of convoys / adversary custom made missions / debriefings / RP Nights.
Depending on how popular MDs become we may extend the times that they are held.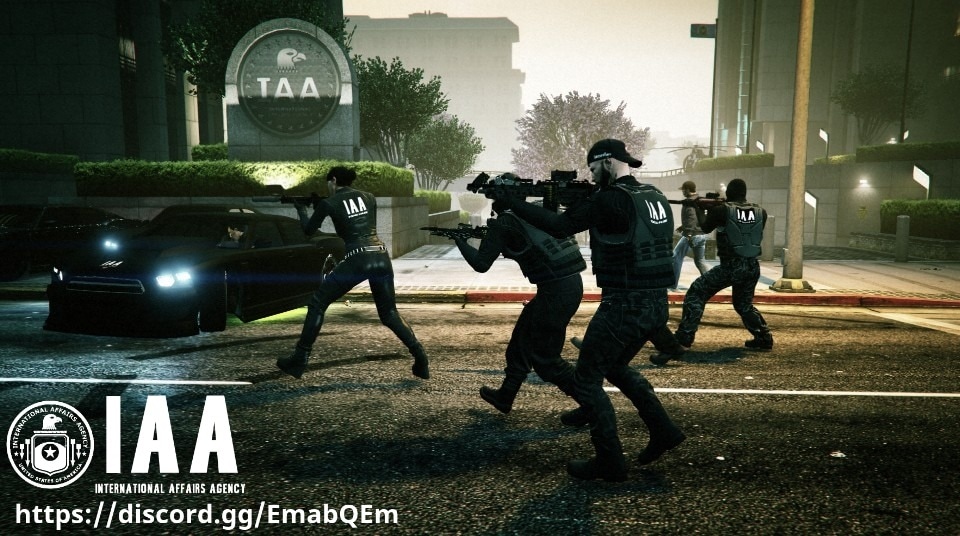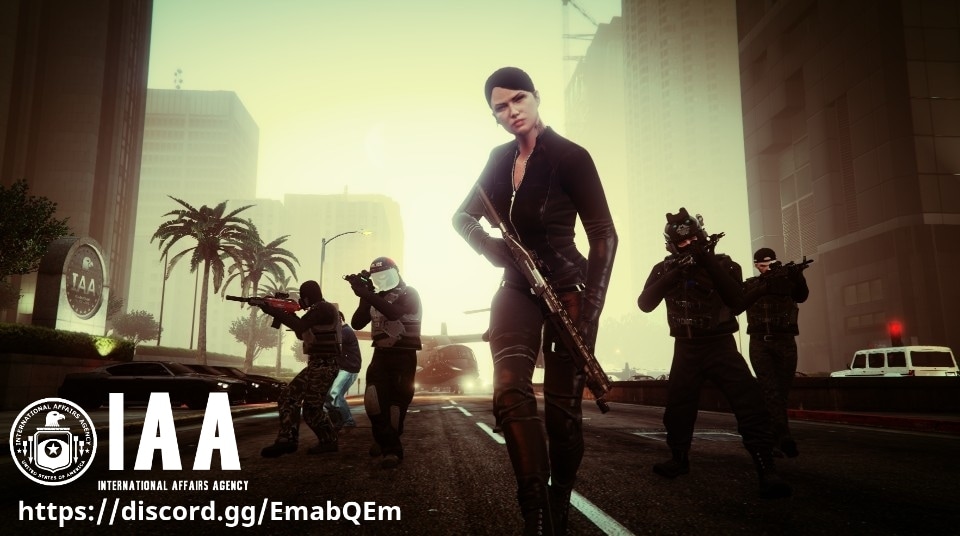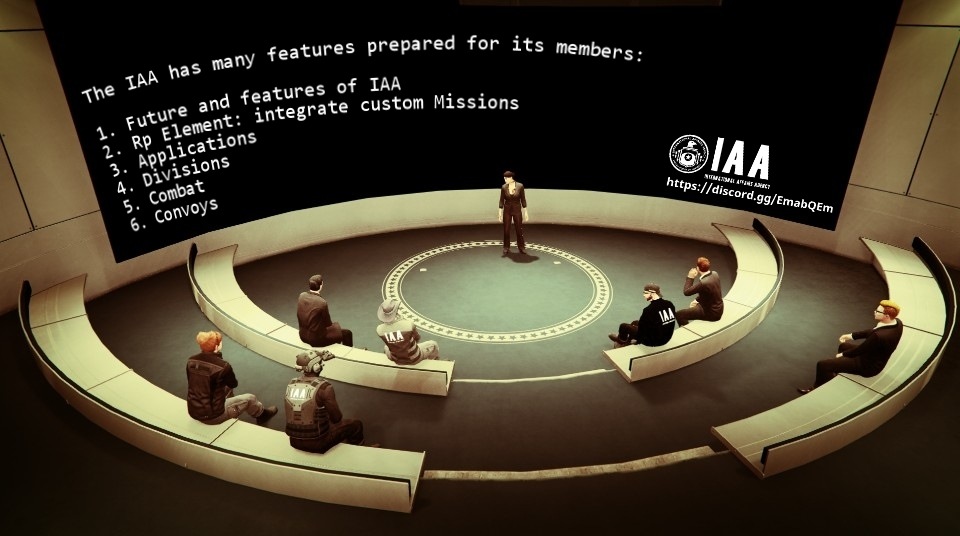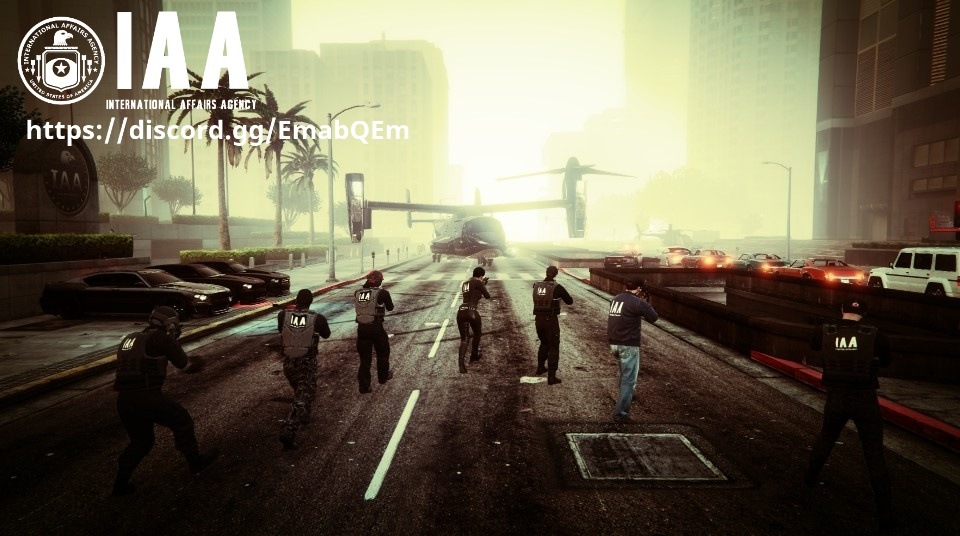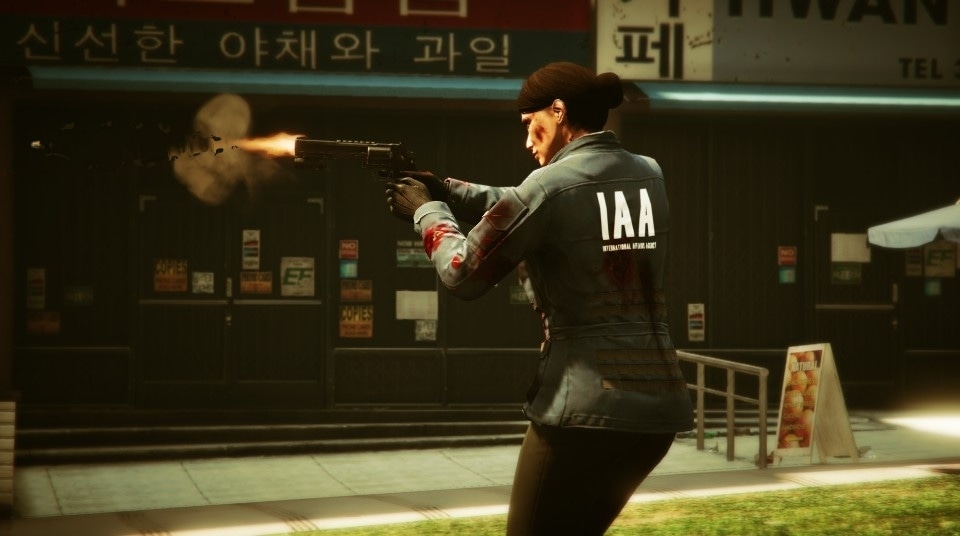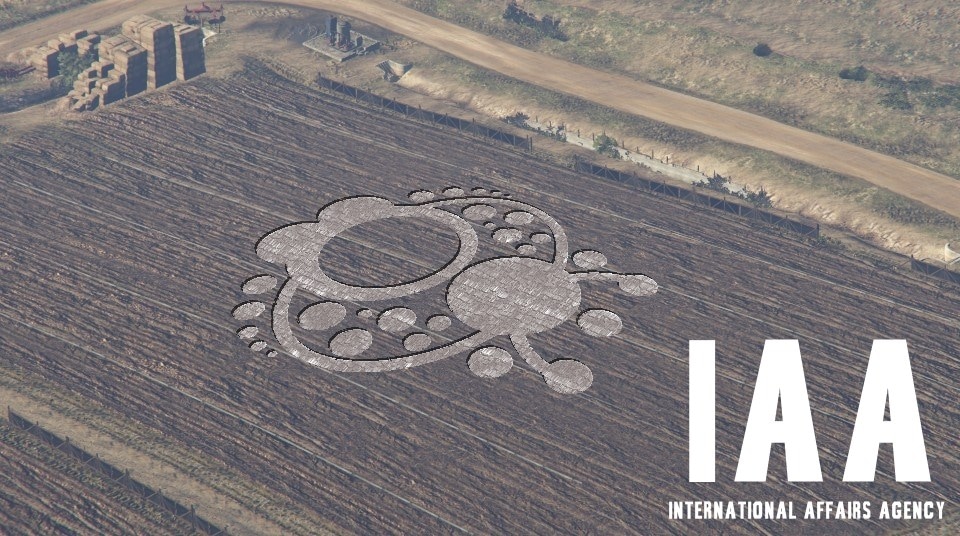 MORE AT: https://socialclub.r...atic/mostrecent