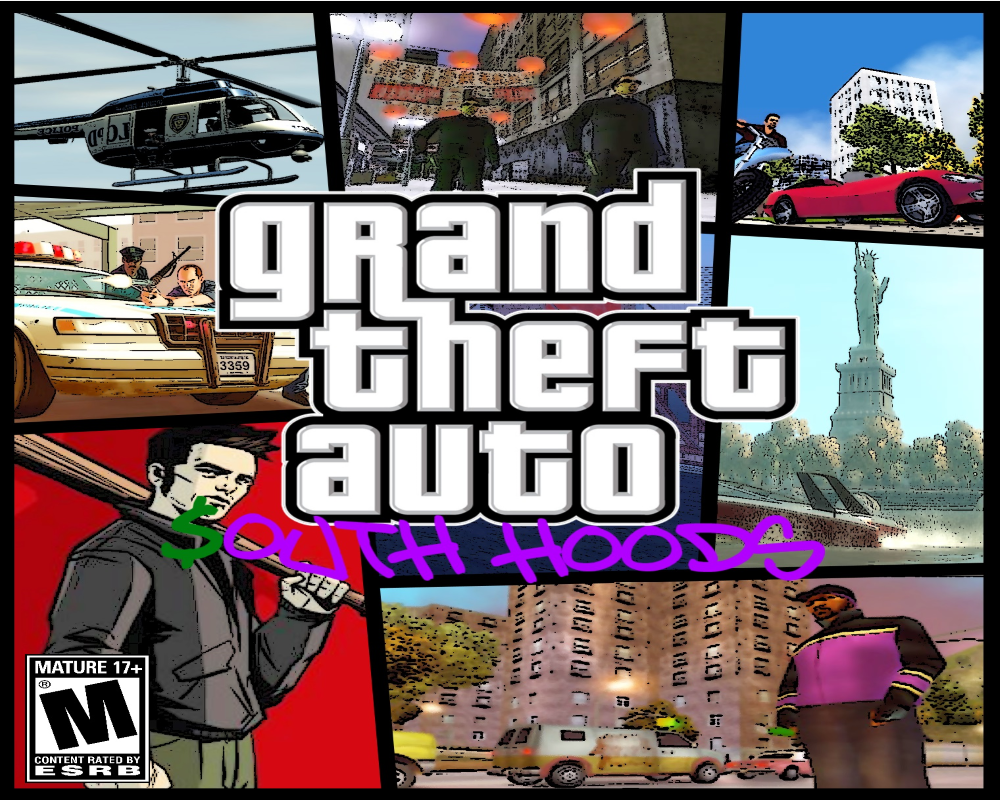 Greetings, I am Mr. TongWah, and ever since I was a young child, I have dreamed of creating my own GTA and sharing it with the Community.
Here is my very first Storyline that I have created using
DYOM and some other Mods.
STORY:
    After the events of GTA III, in the dark setting of Liberty City, gangs has increased the number of SPANK around the streets to gain some cash. However the Leaders compete with each other and try to sabotage the opposing team. The South Side Hood gang has no connection with drug business but they are targeted by Mafia (Leones) because they believe that someone from the Hood has murdered their formal leader at the time. (Toni Cipriani) The Mafia constantly tries to take out the Hood gang, but the Hoods stand up for themselves. As a young adult, with the name of Jefferey, you go and explore the streets of Liberty City to find out what the Mafia want from the South Side Hoods with the help of Colombian Cartel, Yakuza, and the Triads. All Jefferey wanted was to run a gang of his own instead of sharing one with his brother, Brian. But he has no choice but to defend their own turf and not let the "Italian dogs" ruin his dreams.
CHARACTERS
Jefferey
: The main protagonist, calm personality but very violent to enemies.
Brian

: Jeff's older brother, very strict leader of the South Hoods. Aggressive.
Franklin

: Rich cousin of Jeff. But has some emotional problems. Weird too.
Uncle Jamal

: Extremely edgy wanna be gangster, Loves money and in the drug business.
Captain Stevens

: Engineer of Cochrane Dam. Owns a lot of boats.
Luiz Lopez

: New leader of the Colombian Cartel. Hates backstabbers and loves to
Claude

: The main protagonist of GTA 3. Now leader of the Yakuza and resides that
used to be Kenji's Casino.
Mark Criminal

: 5 Year "The Great Race" champion. Disgusted by the South Hoods. Runs a huge criminal organization.
Patrick

: Skilled Pilot, used to work for the LCPD. An asshole.
ChangYu TongWah

: Manager of Asia Wok, hate's killing but loves cooking. Not part of the Chinatown Triads.
Joey Leone: The son of the passed Salvatore Leone. Now head of the Leone gang in Portland. But doesn't like what he is forced to do.
I hope you all will enjoy this mission pack as I put a lot of work into it.