The Starting Point.
Say, if you want a challenge, you should try doing HQ Advance weapon icons. That would be interesting.
Note: The following text is actually a direct narration of Mr.Mike.




 
                                               This is a modification for any of the GTA games,to bring our 2D,8-bit quality weapon icons in high quality.As our own resources are not modifiable into better quality ones and installed on the GBA,I decided to contact this Vercetti guy on making the weapon icons.I also saw a post in which he promised a member on releasing the HQ Weapon icons.I waited for nearly 3 years and after seeing no progress,decided to contact this guy. You can install his icons on any of the GTA games(not on 2D universe and in GTA Advance,of course.).There are totally 15 icons in this mod,plus one additional icon for Molotov cocktail as he was in doubt on designing the icon.
 



 
                                             While you think about the similarities between original and the duplicate(This mod),you may notice some differences.It is mainly because of our world,in which everything is 8-bit,including me.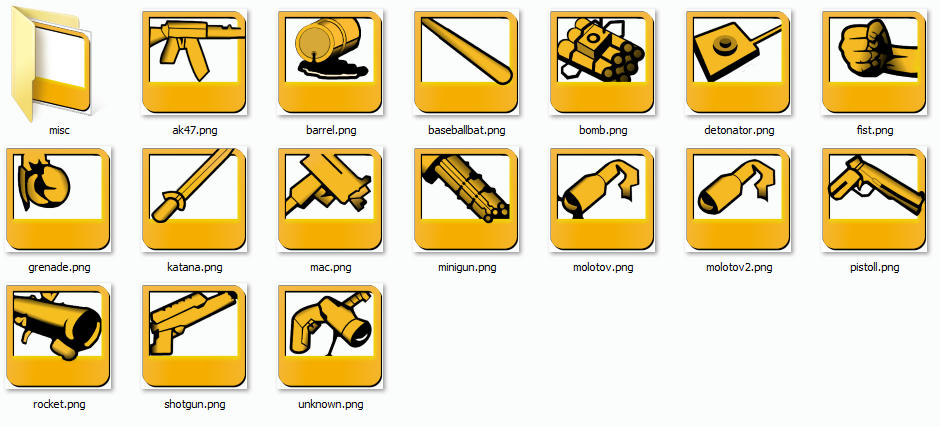 Here are the links for downloading the mod.If you support the mod,don't forget to press "Like This" button.Otherwise,Vinnie might rise from death again.
 
AdvanceHQWIcons.zip  | Mediafire | GTAGarage