Bohemian Rhapsody is an upcoming biographical film directed by Bryan Singer about Freddie Mercury and the rock band Queen. The script is written by Anthony McCarten and will focus on the time period between the formation of the band in 1970 and their groundbreaking Live Aid performance in 1985. Singer has mentioned that Freddie Mercury's illness and death will be honored in the film, but he wants the band's musical journey to be the focal point. 
It is scheduled for release on December 25, 2018 by 20th Century Fox. Filming started only a couple of days ago, but it's been a long road to get to this point. In 2013, there was a fallout with Sacha Baron Cohen (originally intended for the leading role) over creative differences. But now production is in full swing and the cast members have been announced.
Gwilym Lee as Brian May
Ben Hardy as Roger Taylor
Joe Mazello (Timmy from Jurassic Park!) as John 'Deaky' Deacon
And of course the impeccable Rami Malek (many of you might remember him from Until Dawn) as Freddie Mercury.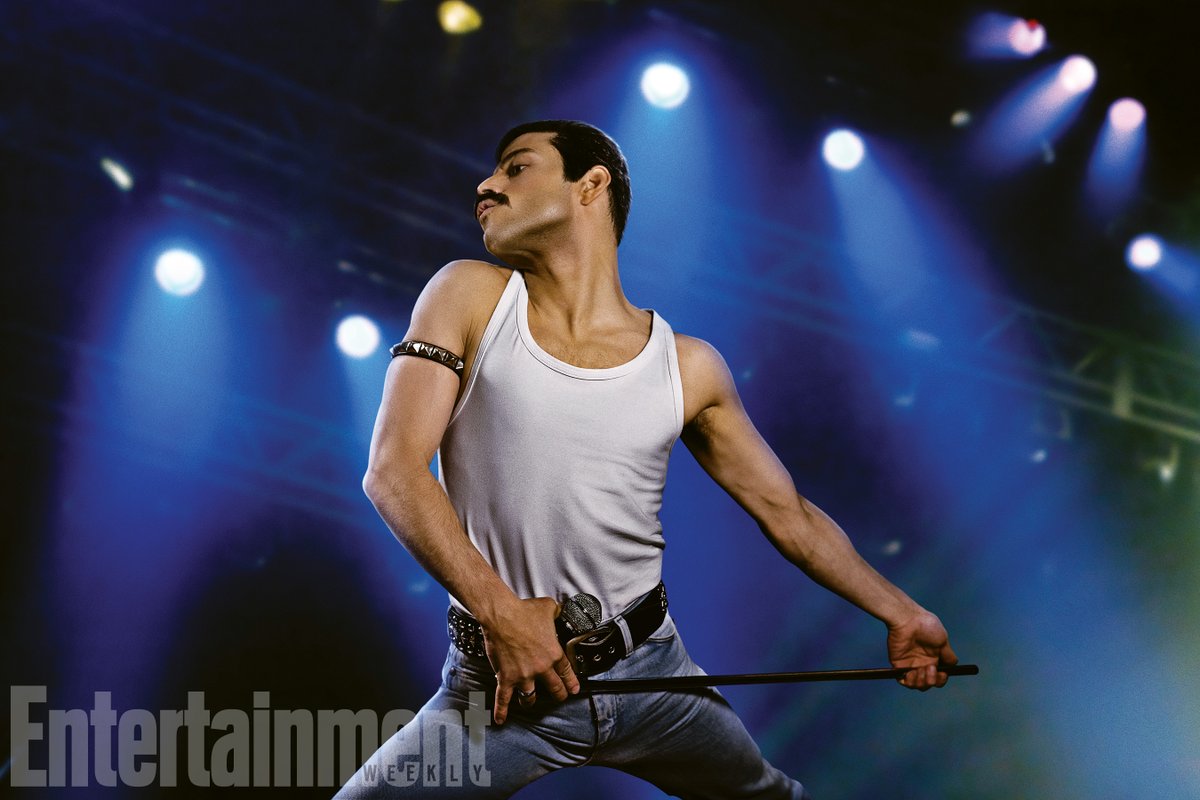 In addition to the cast being announced, earlier today several photos were leaked showing the Bo Rhap boys (as christened by Brian May) reenacting Live Aid. The filming took place at Bovington Airfield in England. Filming is expected to continue there until October. 
Spoiler
Lastly, here is some leaked footage of the movie being filmed. Enjoy!