Welcome to third season of GTAF's snapmatic battle! There have been some changes made from previous Snap Battles so please bear with me! The Snap Battle is now split up into three different platforms: PC (self explanatory), Current Gen (XB1 & PS4), Last Gen (X360 & PS3). Official Rockstar merchandise will be awarded to each winner from each platform and will also be given a "Snap Battle Season 3 Winner" forum Medal! So there will be a total of THREE (3) winners.
 
This seasons prize is the GTA V Radio Station Badges!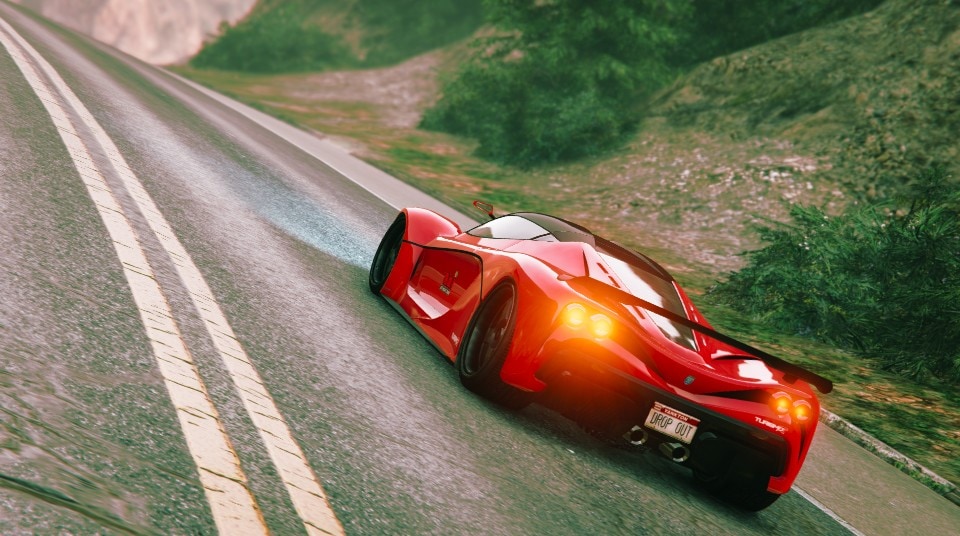 Weekend Driver - "You've worked your 9-5 job from Monday to Friday and you can finally stop dragging your feet because the weekend is finally here! The weather is beautiful so you head straight to your garage to take out your best friend! No not your wife/husband! Your dinosaur fossil munching vehicle awaits!. How do you spend your day off with your pride and joy? (Aircrafts welcomed!)"
 
 
Round 1: Members submit entries. PC, CG (XB1 and PS4), and LG (X360 and PS3) each have their own topic. Each category must have at least FIVE (5) submissions to move into the voting round. For example, if LG only gets 3 entries, the LG category will unfortunately not be considered for the voting stage as there won't be enough competition.
 
Round 2: Voting for the public begins. Tell your friends, advertise in your signature, social media, or whatever you choose, to get people to place their votes! The polls will be monitored carefully, any suspicious accounts voting will not count. Disciplinary action may occur if anyone is caught cheating!
 
Round 3: Semi-Finals. The top 3 most voted snaps from each category (PC, CG, LG) will be posted and the community will be asked to vote for their favorite pick. Once again, get those votes and we will be watching!
 
Round 4: Finals, staff picks. Each GTAForums staffer will be encouraged to vote for their favorite entry. Led-by's 2pts, Global Moderators 5pts, Administrators 10pts.
 
Finally, winners from each category will be announced! You'll get your snap featured for a week on the forums and GTANet's social media channels. We'll include links to your social media channels if you have any. As mentioned earlier you will also be awarded physical prizes and a medal as the snap battle season winner for your respective platform!
 
- Do not use other people snaps, you'll be disqualified and your points will given at random to another contestant. You'll also be shamed for being a poopy face.
- You can take snaps on GTA V on PC, Xbox 360, PS3, Xbox One and PS4 both on SP and GTA:O.
- Each round can take a maximum of a 10 days to be completed. 
- You can only participate with a single snap, you can edit your post as much as you want before the round ends.
- You're allowed to participate in multiple platforms.
- If there are any ties within voting each snap will move onto the next round, voting will continue until one is victorious.
- Chat threads will be created for discussion and support, do not post off-topic on the submission threads.
- Snap editing is welcome as long it is within the game. e.g filters and R* editor. So no outside graphic editors such as Photoshop and similar programs.
 
Please direct all questions into the Discussion & Support Thread
GO OUT AND VOTE!