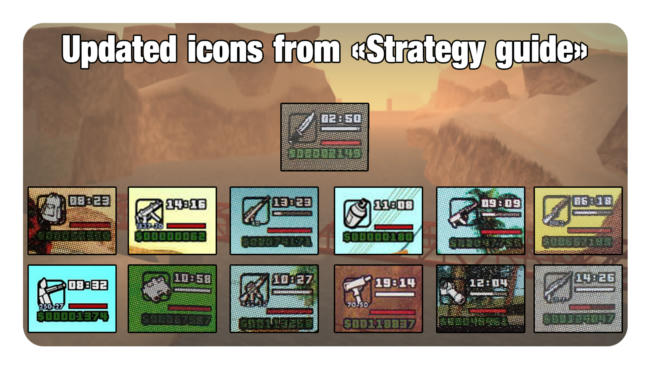 Aim: To remake the weapon icons in this picture in better quality.
Progress: All Icons are done.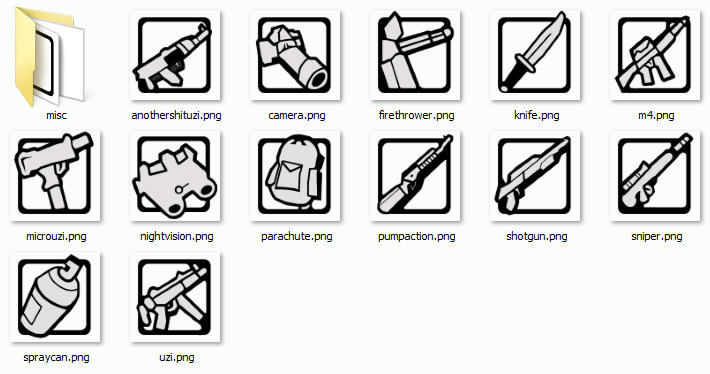 Note: The detail on the weapon icons made is by zooming as hard as I could and stressing my eyes
as hard as I could.Each icon takes upto half an hour to draw and retouch.While It won't be useful for everyone,just something I made for my passion 
.and the request by a member of this forums three years ago.While he is banned from forums now,that doesn't mean I won't make this thing.
Download: SABetaIcons.zip