Western Chiefs MC
 
                   
 
Who we are
 
We are an Xbox One only Motorcycle Club who ride with each other regularly and all get along like true brothers. Too us it's not just a game, it's a brotherhood who respect each other and the MC community. You don't have to just play gta but you do have to be online on gta with us for at least 3 days a week if you hope to obtain your full patch.
 
We do have a long history with other clubs and have been through a lot together. We are currently allied with Multipule MC's including Red menace MC, Mother finest MC and a few more, see bellow our group ride we all had together. We have built up twice before now and fell because of backstabbings under previous MC names. This time will be different, we arent letting people into our inner circle just because they were active, you have to earn your patch fully and impress us.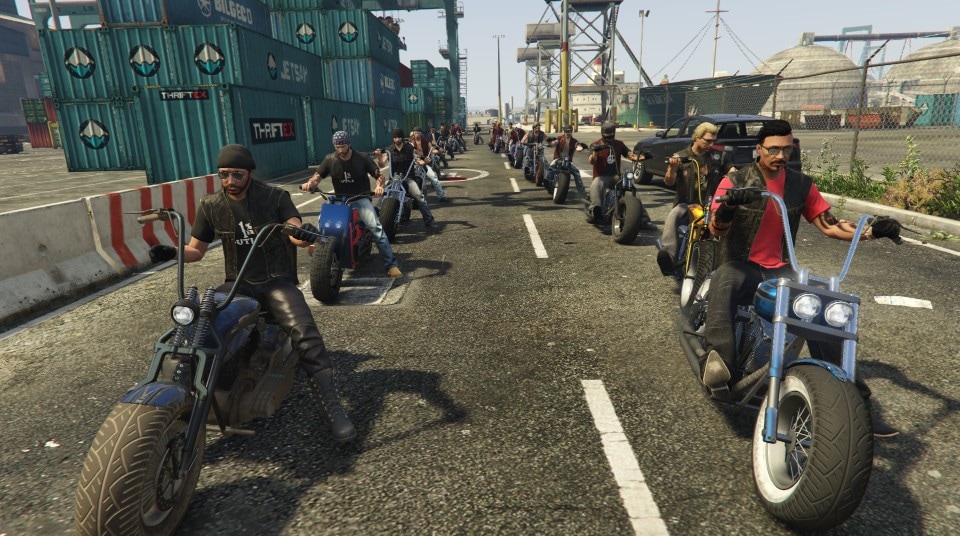 Charters
 
Mother Charter (Grapeseed)- The Grapeseed charter is our Mother charter which is where the club was founded by the founders (the first patch members). Should any other charter have a problem they will contact this charter. The Clubhouseis located in Grapeseed (obviously) . The President of this charter is Chief Henchman.
 
Nomad Charter- The nomads which are for people who are unable to get online regularly. They are still our brothers, it just means they cant be as active as required for the Mother charter and are able to play with us and sit in on churches whenever they are online.
 
 
Church
 
Every week we have a meeting where the patched members sit around a table to discuss that weeks topics. This is where the patched members will vote for any changes within the MC such as a prospect getting patched in. Church meetings are every Sunday at 9 pm German time, 8 pm UK, 3 pm Eastern , 2 pm pacific and 1 pm  Central at the Clubhouse located in our hometown, Grapeseed. 
 
Events
 
We often enjoy hosting events open and closed to other MC's. these can involve MMA fights too bike races, friendly TDM's (team deathmatch) etc. We have in the past invited clubs to our events aand had a great time as well as hosted internal events just for our brothers and the prospects/hangarounds. See bellow a picture of an event we hosted between our allies in which we all participated in an MMA tournament with 30 people from multipule clubs.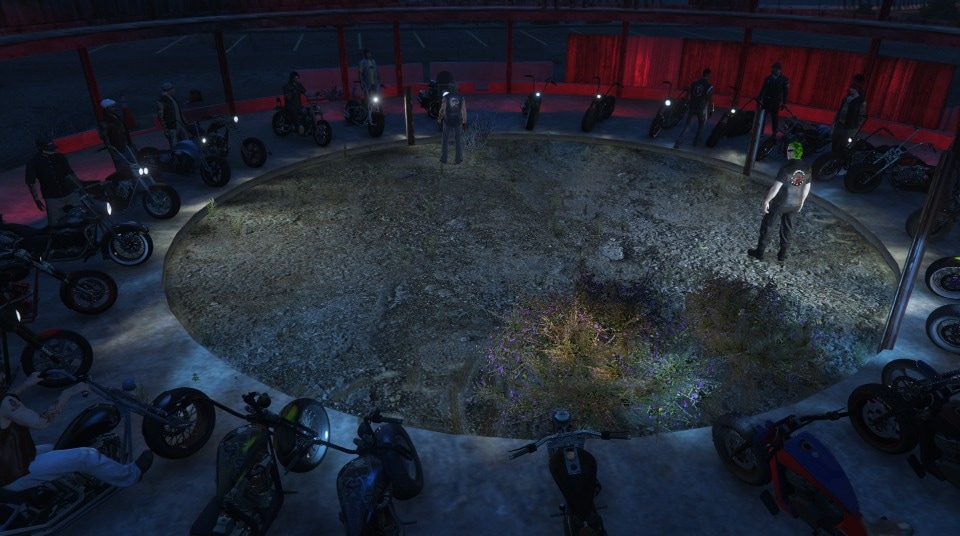 Prospects and hangarounds
 
We are always looking out for new prospects and would love to meet potential prospects. However you must be 16 or over too prospect. I will explain the rules in person during an interview but they must be obeyed when in a public lobby always. These will involve always wearing your patch in a public lobby, Riding motorcycle chopper bikes only unless required for a mission etc. To become a full patched member you must complete a set of achievements which either I or the president will go through with you when you join. You will also be assigned random tests and tasks not on the list by patches to keep you alert and on your toes.
 
Before you can prospect you must be a hang around for a week and wear a particular hangarounds patch whist we determine if you are ready to prospect for us. You will have a test before you are able to prospect for us which will determine whether you can take off your hangarounds patch and wear the prospects proudly. Should you fail this test you will keep your hangarounds patch until the test can be taken again. Once you become a prospect it is down to you and your fellow prospects to mentor and look after any new or old hangarounds.  
 
Before you join the Prospect manager or any other member of the hierarchy will do an interview with you over Xbox at a time you and him have arranged to determine if you have a place as a hangaround and you still want to be a part of our brotherhood. Here you are able to ask any questions you might have.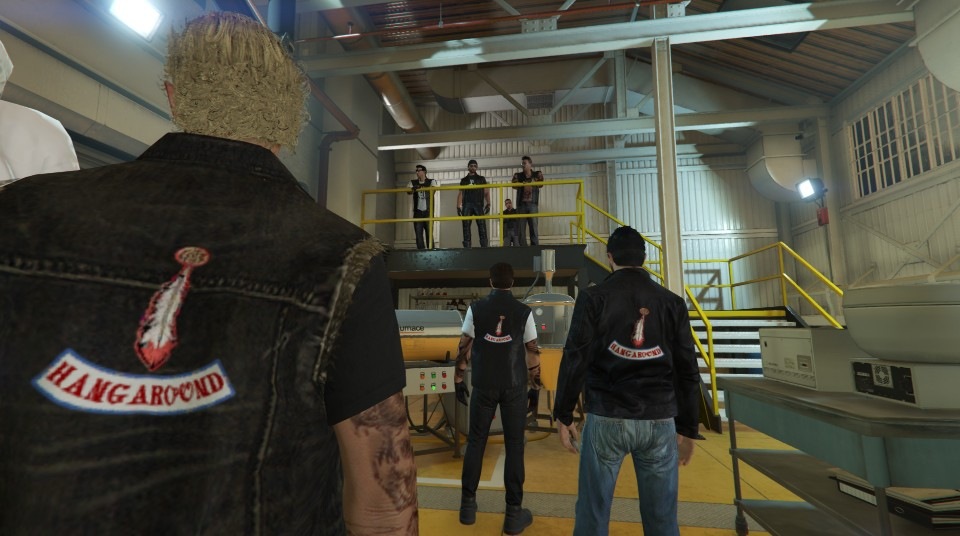 Who to contact
 
I am the VP of the MC so will be watching your progress as a prospect/hanaround and help you to complete your achievements.  My KIK name is WCMC_Cola and my gamertag is Chief Cola. From there I will add you too an interview/rundown chat where either me or the Prospect manager will arrange a time and date for your rundown.
 
Our presidents KIK name is WCMCpres also known as WCMC President and his Gamertag is Chief Henchman but we would rather you contacted me (Cola) as I do most the interviews.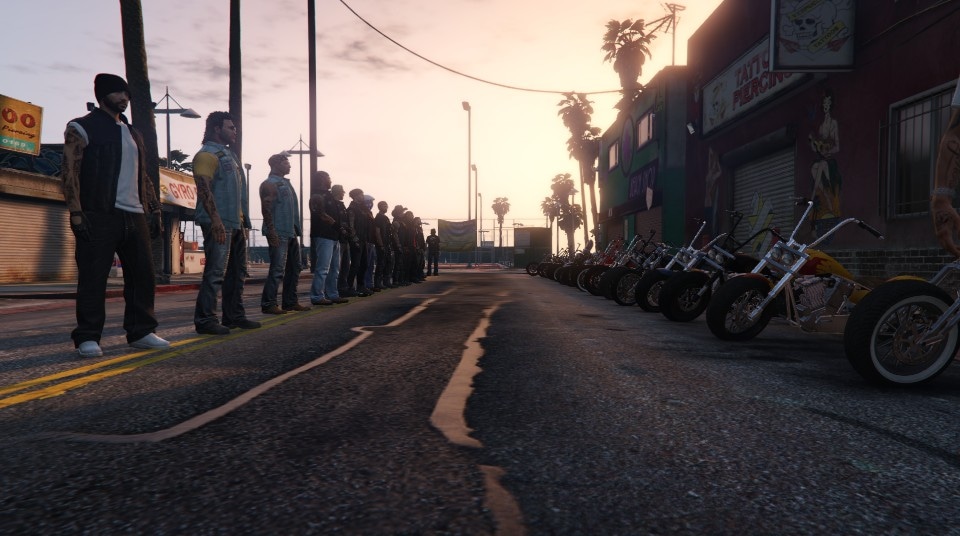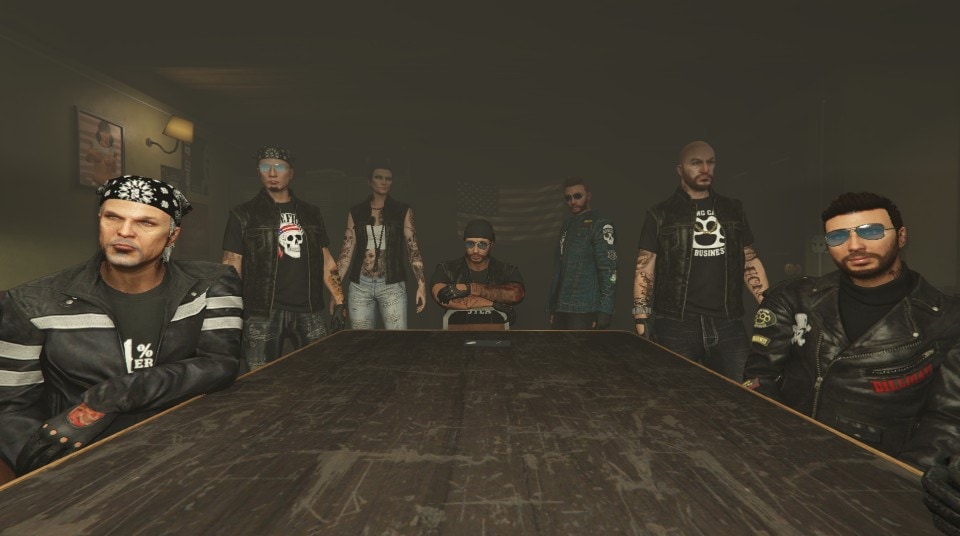 Youtube
 
We have a youtube channel with a few videos on it. the channel is owned by one of our hangarounds who made the video for us and was part of our MC when we were under different names, hence the 3 recruitment videos. We are very proud of each of them aand hope you like them as much as we do.
 
https://www.youtube....8GTvx38fqxMLi6w 
 
Website
 
https://westernchiefs.wixsite.com/wcmc  

Social Club-
 
Mother charter- https://socialclub.r...stern_chiefs_mc
 
 
 
Prospect crew- https://socialclub.r...mc_gs_prospects
 
 
Hangaround crew- https://socialclub.r..._gs_hangarounds 
 
 
I hope to hear from you all soon and always remember, we are a close brotherhood, you can be apart of it.
 
Chief Cola, Western Chiefs MC Vice President