Hello drivers! Today release new track Drift Evolution Circuit for 25 drivers.

=====================

Drift Evolution Circuit

◘ Technical middle track in Docks area with one crossroads section.
◘ Many places for overtaking.
◘ Drift Evolution Circuit requires constant concentration and high skill for great time!
◘ Kurb boosting zones.
◘ Pit lane works in all GTA modes.
◘ Prefer race class: Supers or Sport.
◘ Recommended set laps: minimum 5.
◘ Average time per lap: 3:00.XXX
◘ Respect drivers and enjoy!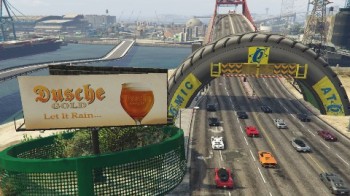 Map config: