The 9th (two week special) of the GTAF Weekly Outfit Showcase was a Gunrunning Special to celebrate the release of the latest update for GTA Online. The community showed off their militia styled outfits and here are the 5 I have chosen:

BeatsDown




BeatsDown has gone for an excellent combination of woodland camouflage and pure black. The mask, hat and pants along with the vest go very well.

baltel




With a mixed combination of basic rolled jeans along with a deep green camo biker cut and tan boots, baltel has definitely got that gunrunning outfit sparkle.

--V--




Yes, you've probably recognized it! --V--has recreated one of the the outfits shown in the official Gunrunning theme image. Nicely done!

TheSadisticOwl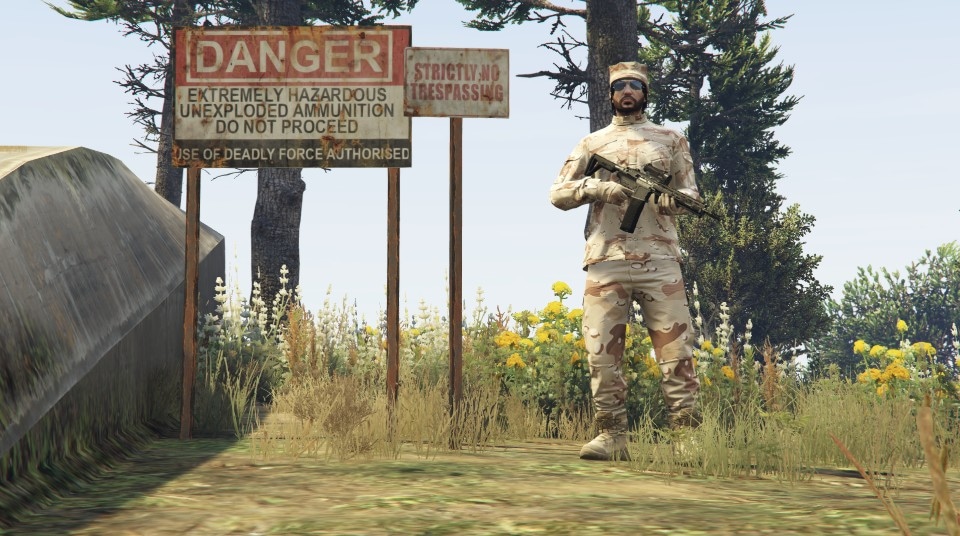 Looking like something straight from Fort Zancudo, TheSadisticOwl has gone for a full on tan approach from top to toe! Sir, yes sir!

The Happy Clown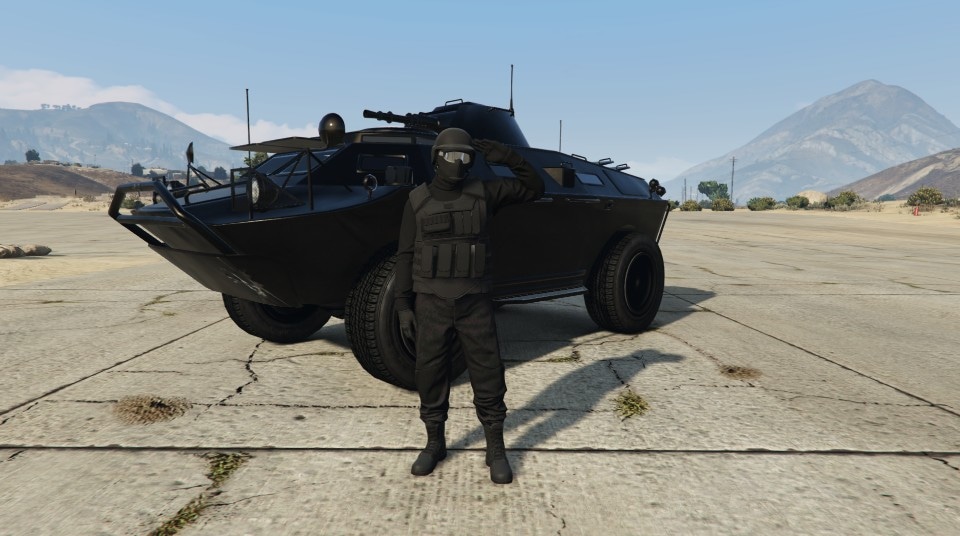 Lastly, we have The Happy Clown with a completely black tactical outfit consisting of a bodyguard vest, bullet proof helmet, mask, black pants, black everything basically. And also, an outfit with no Gunrunning apparel!
Thank you to everyone who took part and took the time to take pictures of their outfits
Looking forward to see what you guys will pull off with next weeks theme!