Weaponized Tampa
"Back in the 60's a heavy muscle car with a reinforced frame seemed like a great idea because of all the drunk driving you needed to do. Still, perfect though it seemed, a part of you whispered the car was missing something- and trust is, when you see that sturdy foundation supporting a top-mounted minigun the final piece of the jigsaw is going to slot right into place. Throw in some industrial=grade armor and the Tampa will finally have achieved its full potential."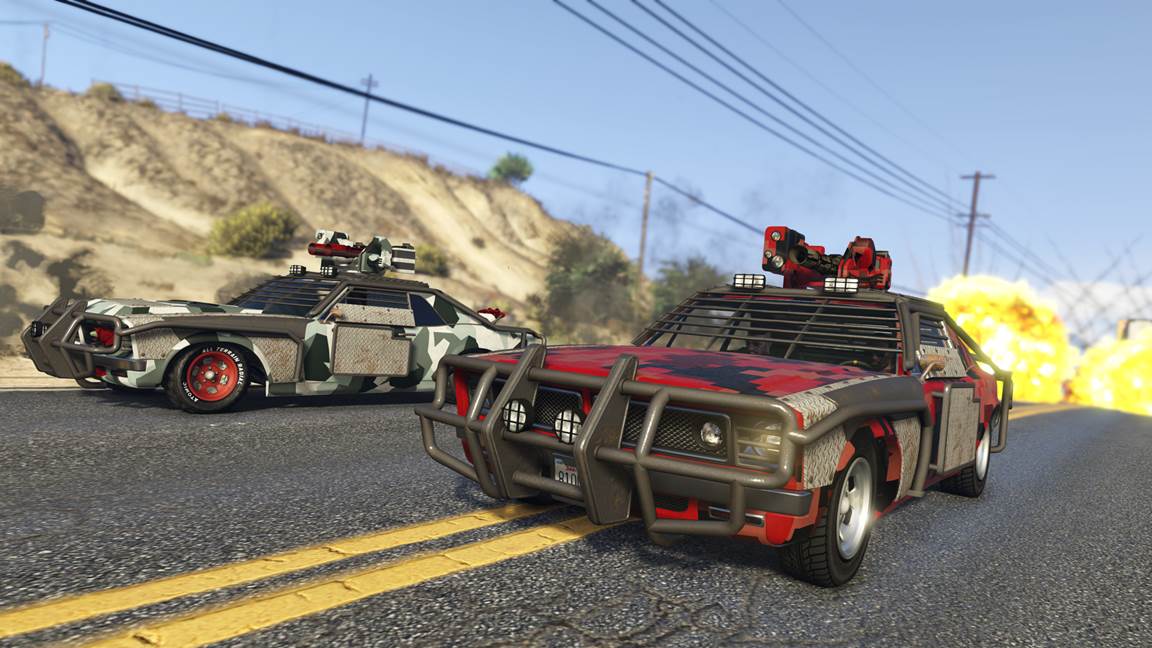 Fully upgraded this little princess is f*cking insane.
Rear mortars, proximity mines, front rockets and dual chainguns make the Weaponized Tampa a vehicle you do not want to mess with. Oh and did I mention all of these weapons are fully controllable as the main driver? You bet your ass you have the power of an army at your fingertips now.
*Can be used in missions and heists
*Only driver can use the weapons 
*Missiles & Mortar have limited ammunition.
*Additional headlights do not work