...the nights in RDR1?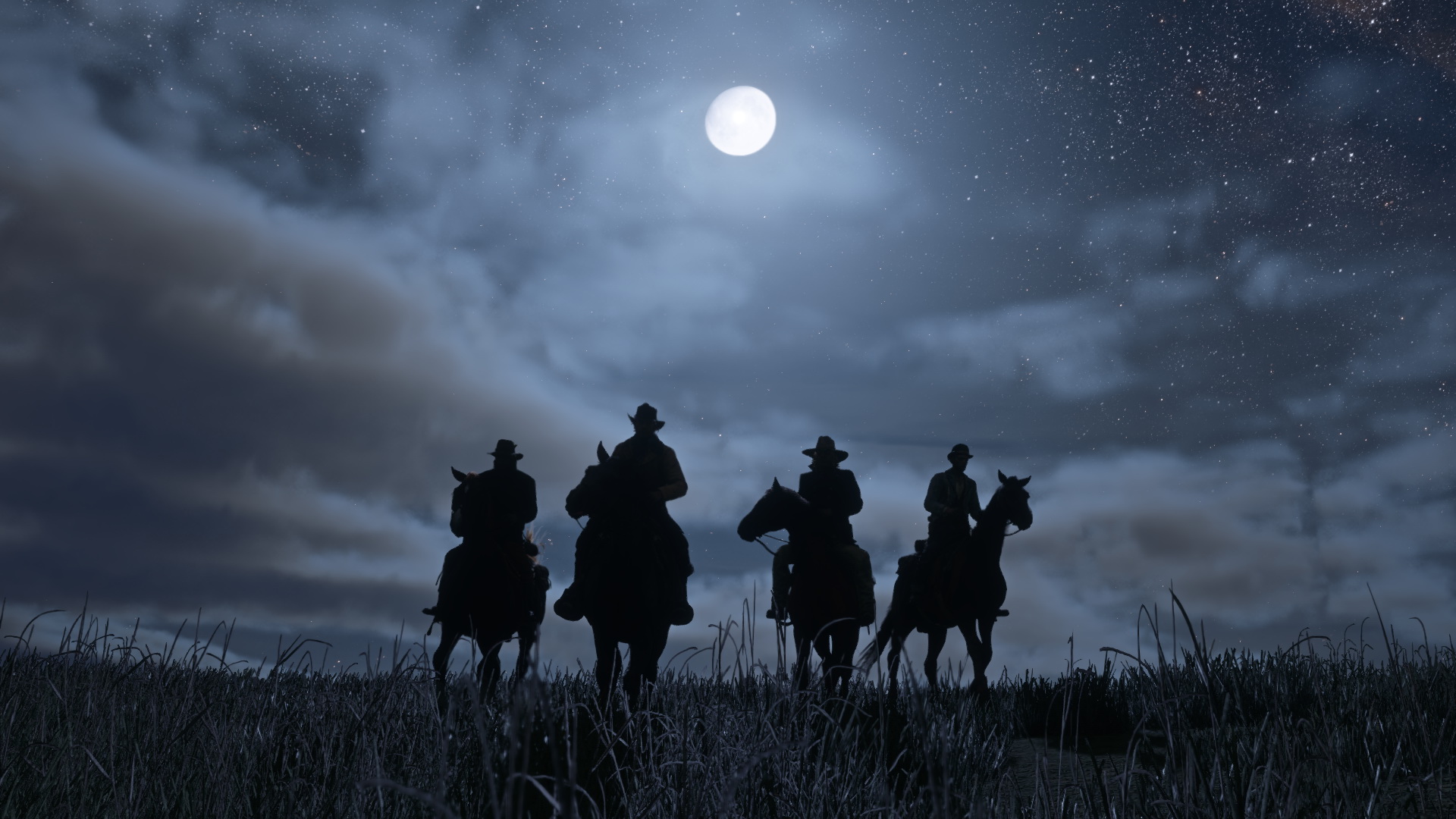 Judging by the lighting here it seems the bright nights from RDR will be returning, something I think is a shame for a western game set primarily in nature. I get that the moon gives light here, but even without it the nights were ridiculously bright in RDR. Even on moonless nights, you could see everything just as good as day and the shadows were just as sharp.
There was never any need for a torch or fire to see anything, a mechanic I think could be pretty neat in a western game set mostly in nature where ambient city light is absent. Compare it to vanilla Skyrim, which is much, much darker at night so it is nice to use a torch if you are outside of towns.
It doesnt make sense in GTA where you have cities that light up everything but in a western game consisting of mostly nature? I think the nights should be a bit darker, it definitely helps with the atmosphere at night. Anyone else?