There were a lot of complaints from the community recently that present Cargobob in a negative way. 
Like it's "useless" for I/E, it's a waste of money, a waste of time.... Cargobob this, cargobob that... 
 
I think people are just confused on how to use this tool properly. So, this is my Cargobob-oriented approach for the Import/Export business in GTA:0.
 
Hook Detaches
[This bug is patched with Gunrunning]
 
From my experience, the detaching is indirectly caused by other people in the session. As soon as you enter the solo public session no random detaching will ever occure. If you want to play with other players, some sessions are relatively safe (just don't sell cars using Cargobob in such sessions - drive instead).
 
 
Buy the Cargobob
 
Of course, first, you want to try the heli for free to decide if you can handle it.
 
However, Cargobob will save you a lot of time only if you invest money into it. You DO NOT want to search for the heli for minutes at the beginning of the each mission.
- If you own a cargobob, you can spawn it right from the office for $200. You don't have to go to a Pegasus spot.
- The owned cargobob won't despawn
 
To hook the sourcing car
- DO NOT RUSH! Rushing will add unnecessary momentum to the hook.
- DO NOT try to penetrate the car with your hook. It doesn't work this way.
- Gently align the cargobob, so the hook is on the same level with a roof. It may not catch the car instantly - remain calm and keep the aligment, it's safe to bend the heli a little bit, just don't add a lot of force.
- If the hook is sliding on a roof - you are on the right path.
 
Sourcing tips:
- You may want to realign the car to a more convinient position before picking it with a Cargobob. Don't drive the car too far away from the initial spot or the enemies will spawn and start damaging the sourcing vehicle
 
Delivering cars to the Warehouse:
- Fly over the yellow area. There is no need to land the car.
- There is no need to slow down either. It's safe to dive at full speed. Just make sure the vehicle can be caught by the yellow marker.
- Don't be afraid of the enemy fire in the process of delivery. Enemies will shoot the heli not the car, and the Cargobob can handle a lot of damage. 
- However, BE AFRAID of the enemy fire if you haven't picked the car yet. In most missions you will need the heli in it's perfect condition. Never bring the smoking cargobob to the next I/E job - replace it. If there are enemies near the car - it's better to clear the area first (there are expections, more details on it later).
 
The Photo Mission Tips:
- You can fully control the Cargobob even if your phone is open, so you can fly and look at the photo at the same time
- Gain altitude before flying to a warehouse. Your car will be safe from the enemy fire.
 
More details and examples:

 
The Bomb Mission Tips:
- This mission can be completed without a Cargobob. You don't have to drive in circles to bypass the bomb timer - drive right to your warehouse instead, other players won't see any notification while the bomb is active. Then move back and forth near your warehouse until the deactivation. Remember that you don't have to move at full speed.
- In some cases it would be more convinient to use Cargobob. Like the car is too far away or your warehouse location is not that good. Cargobob also bypasses the bomb timer instantly.
 
- Some cars are parked near buildings or even inside the garage, so you unable to pick them using Cargobob right away. But you can't enter the car to readjust it's position as it will activate the bomb. So, here is how to solve this problem:
 
{OUTSIDE} Realign the car using any light vehicle. It won't damage the car as long as you are not using Insurgent or any other heavy truck. I have good results with Kuruma and Ramp Buggy.
 
{INSIDE the garage} 
Get your Ramp Buggy
1) Drive it under the sourcing vehicle
2) Move back slowly, trying to PULL the car out of the garage. The car will slide down eventually. Don't try to do a second attempt, since you will push the car back into the garage.
3) Drive the Ramp inside a garage, make a burnout to align with the car and PUSH it outside.
 
Then pick the car using Cargobob as usual.
 
More details and examples:

 
"The car is on the move"
- You can pick the car and deliver it with a driver inside.
- Picking moving cars is possible, but it can be tedious. There are pillars and trees that can stay in your way sometimes. 
 
It's always better to pick the car when it's not moving.
- Wait for the road intersection. The driver will follow the traffic rules, so the car will stop naturally.
 
- Or... make a traffic jam! You don't have to exit the Cargobob in order to do that. Remember that you can spawn CEO vehicles while flying this thing. 
- Fly ahead of the sourcing car and spawn the CEO Buzzard. Buzzard is small, but it has huge blades and unlike cars it spawns in the middle of the road. So it takes a lot of space. With Buzzard you will have a good, solid traffic jam that will effectively stop the sourcing vehicle WITHOUT alerting the driver and adding damage.
 
More details and examples:

 
 
"Altercation of some kind"
- Generally, you want to clear the area before hooking the car. This mission is one of the exceptions. It's much faster and SAFE to hook the car right away, suffer the shooting and call Lester.
- If you the crime scene on foot and try to hijack the vehicle, cops will start shooting into a car (therefore - damaging it). However, if you pick the car using Cargobob, cops will target the heli and the car will suffer less damage in the end.
- Suiciding won't work, since you will regain the stars every time you approach the car. The Lester call is the only cheap option that works.
 
Police Traffic Stops - pretty much the same as above
 
Police Chase
- Trying to pick the moving car that is being chased by a police is the worst case scenario. DO NOT get involved into a chase - prevent it instead. Look at the radar and try to recognize this mission long before approaching to the car. Never come close!!
 
1) Land your heli on some hill that presents a good sniper position.
2) Equip any of the long range sniper rifles andd look for the sourcing vehicle. Police helicopter is a good non-obscured indicator.
3) Snipe the driver, take as many shots as you want. Distance is your friend, since not only it forces the driver to stay in place, but it also prevents your shots from damaging the sourcing vehicle!
4) Snipe the police near the car (including the heli pilot)
5) Suicide to remove wanted level (optional)
6) Get Cargobob and pick the car. Be ready to call Lester. And be ready for another $0 damage delivery.
 
 
More details and examples:
https://www.youtube.com/watch?v=0gsEXiRAnFQ
 
The Barge
- If you order your own Cargobob, you can skip the stealing part. There is a slight technical difference, but it's not worth the time wasted IMO.
- Land the Cargobob on a shore. Don't try to pick the car until all the guards are down. Remember - you need to save the engines to escape Buzzards in the end.
- Clear the Barge. You have several options
A) Spawn CEO buzzard. Homing missles won't damage the car if you shoot from a distance [credits: jollythecat]. Avoid direct hits though.
B) Snipe the enemies.
C) Get to the Tug boat and snipe the enemies with a Marksman Rifle. You can't use the Ladder on the boat - it's inactive, but you can climb up manually using Technical Aqua as a platform. Suicide to respawn on a shore.
- Pick the car using Cargobob and gain altitude. Do not fly away until the Buzzards spawn. The altitude difference gives you a window to escape the chase. 
- Plan your path. Move without any stops. Otherwise, Buzzards will catch up and you won't be able to deliver the car with zero damage.
More details in the video:
https://www.youtube.com/watch?v=GKNKzRK7HgY
Emergency:
- You can unhook a car without damaging it. This can be useful in an emergency situation when your engine is dead. Make sure that it will land on it's wheels.
- Wait until you decrease the altitude (glide with the broken engine if nessesery). This will reduce the chances for the car to land on roof or sides.
- You HAVE to release the car while falling, it will take too much damage if you crash attached to it.
Export:
- Use dark colors (matte black) and remove the neon lights - make the car look discreet.
- Place off-road tires, they will slighly increase performance on some cars (like T20)
- There are no aerial enemies in the export missions. So you can safely use your cargobob when exporting in a solo session.
- You won't face any enemies (except players) in populated lobbies, so Cargobob is optional. i would suggest to use it when you have to go to the mountains or if the roads are occupied (examine the map after you exit the garage). 
If the path includes nothing but highways, its faster and safer to just drive the car straight to destination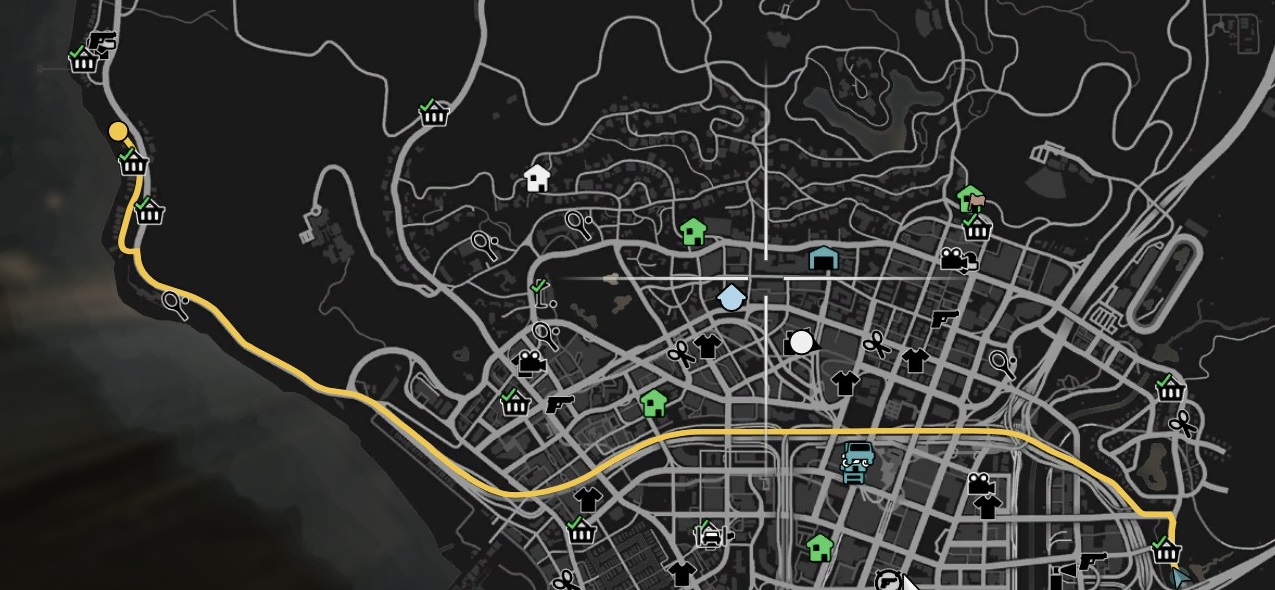 More details
https://www.youtube.com/watch?v=dnUvhyatGuI
The guide will be updated...