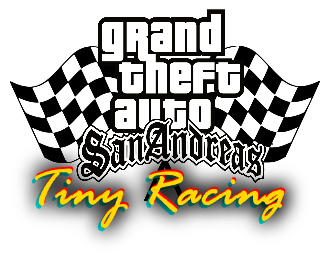 SA Tiny Racing - the script adabting all defult GTA SA race to the view from the top, like Rockstar made them in GTA:O.
Car handling becomes arcade-like, but camera will be dynamic and sensitive to any turns, collisions and other obstacles. it will add complexity at passing of racing missions.

Races is available in LS, 8-track, SF and partly in LV.
In addition, the missions can be passed with configured wanted level. It can be configured in "TinyRacing.cfg" file.
Gameplay Trailer:
Strictly prohibited the fashion spread to other sites until the end of its support!!!
Camera activation: automatic.
Credits: andre500, NaightMar.