Red Panthers MC
A club for players that are about their patch and their money. Ride for the brotherhood as we build a better, original MC, no copycat clubs here. We mind our own, but war never falls far behind, yet you know you'll always have backup for heists, contracts, special cargo and battle. After prospecting, head on up to your chapters voting seats, because they're available. Have a deciding choice in the clubs history, and build a brotherhood we can be proud of. Some of us are into Roleplay, some the money, some chaos, but as long as you ride strong as a Panther, you'll make it. We believe in the traditional One Percenter,as opposed to the GTA version. We hold our brotherhood high and look out for other one percenters as that's more realistic. We have alliances so a lobby can be filled with brother clubs.
We're recruiting active players looking to join the club legacy. A solid mother chapter running 25+ deep, we're here to expand by a few bodies. Prospects welcome, as well as patch-overs, and there's plenty of room. We'll need guys for our Nomad & Paleto Bay chapters, so there's voting seats all over!  
Who's who in the Mother Charter?
FIRST 7:
lilcyborg
lilhuggieb
drhiley1395
lildap01
bbyhuggie0
kingkill93
smokeys1503
OFFICERS:
NOMADS
PREZ: lilhuggieb
VP: Liftedmind
SGT: eaterofjackals
RC: callumsalehh
LOS SANTOS
Prez: kingbeen
VP: gfod_twerk
SGT: Shawndown
RC: Biggiesmalz01
PALETO BAY
Prez: kingkill93
VP: smokeys1503
We have rides, chapel, playlists, and club parties. Reply here with the info below.
If there's any questions or additional info, get at the Prez, (MaarzMcfly) on the the Social Club site.
 Rules:
-NO CLUB KILLING.
-LEARN FREE-AIM. Some missions may be Assisted aim, but in a Freeroam lobby, we run in FREE-AIM. We don't care whos the best, but hold your own to the best of your ability.
-Always have a patch on when with the club.
-We are a ONE PERCENT club, we fight like men. Meaning no RPGs, stickies, or mini guns. We watch the backs of other one percenters. We respect the brotherhood, unlike most GTA clubs.
-MUST OWN CHOPPER. Other vehicles welcomed, but a chopper is required.
-NO DRAMA. Meaning respect the boundaries and wishes of other members, "I say what I want, I'm not sorry", that's a child and we don't want the kid.
-Stay an active player
-All patched members MUST register with the Mother Charter.
-All members (Patched/Prospect/Hangaround) MUST pay proper respect to voting members, always salute (bro love) and NEVER AIM AT A PATCHED MEMBER.
- You can own a crotch rocket, but not around the club!
- Prospecting time is a week, maturity & function can cut that short.
-All prospects MUST ride a DOOKIE BROWN bike until fully patched. Earn your colors.
-Any patches online at the time of Chapel are permitted to attend to the table. NO PROSPECTS MAY VOTE.
-Once the officer votes are counted first, then may a standard members vote count.
-Charters are independant, run how their Prez pleases, but MUST rep Panthers positively, and MUST answer to the other charters collectively.
-Learn your place in formation and in the club, it's very important.
-We're a hustler OMC, so you must be thinking about the money! NOT K/D. That doesn't mean you can't shut down griefers and keep yourself sharp!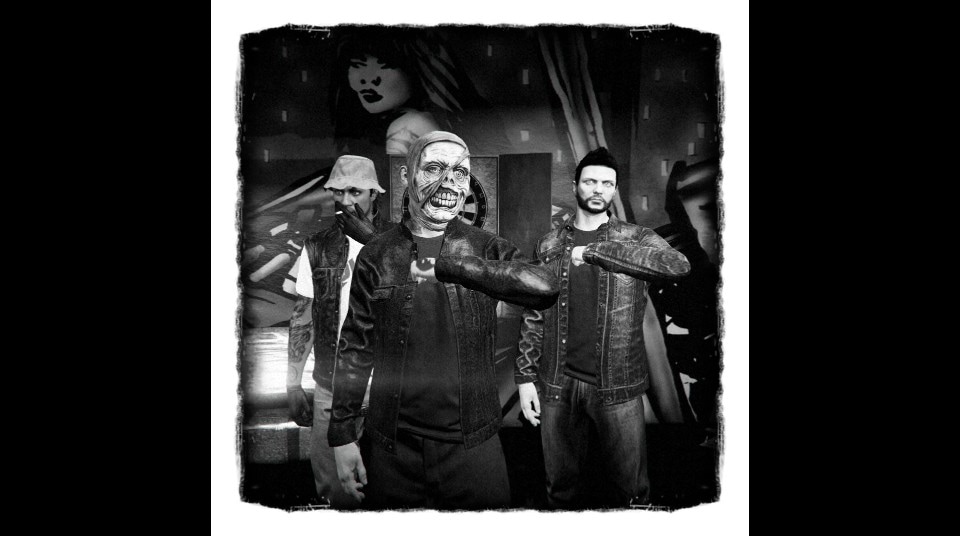 SocialClub:
PSN:
Timezone:
Are you above 18: (Yes) (No)
Do you have a mic: (Yes (No)
Any misc info you think we should know: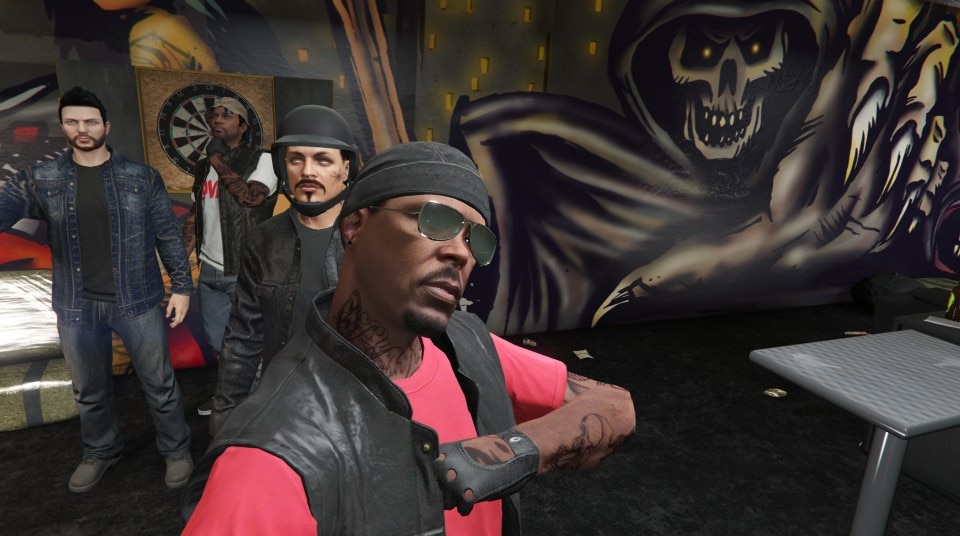 Club page:
https://socialclub.r...ew/r3d_panthers
Prospect page:
https://socialclub.r...thers_prospects
Apply today!