TOP 5
This week of the GTAF Weekly Showcase, the theme was Futuristic/Modern. I have chosen 5 (4 in this case) outfits that fit the theme most: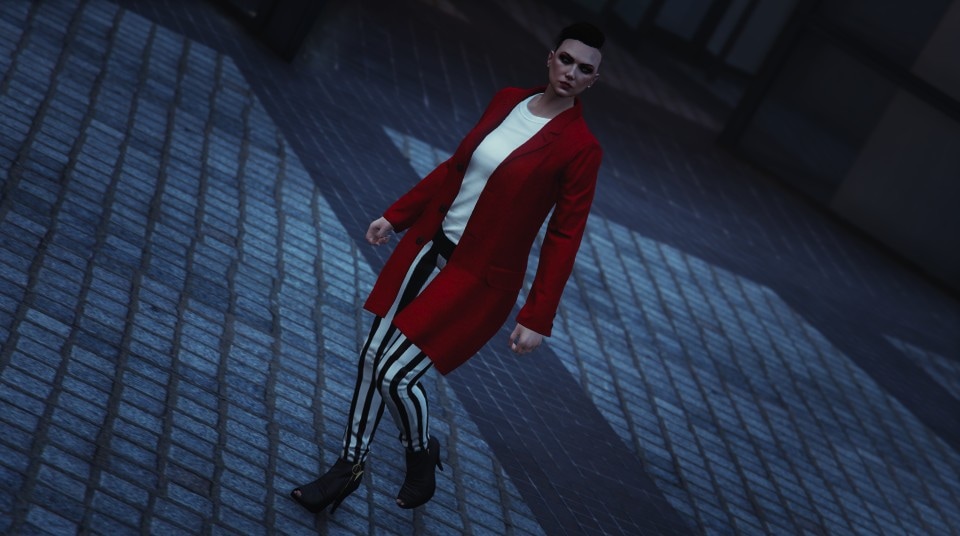 N R G has gone for a combination of Red, white and black. The colors go well together and definitely has a modern look.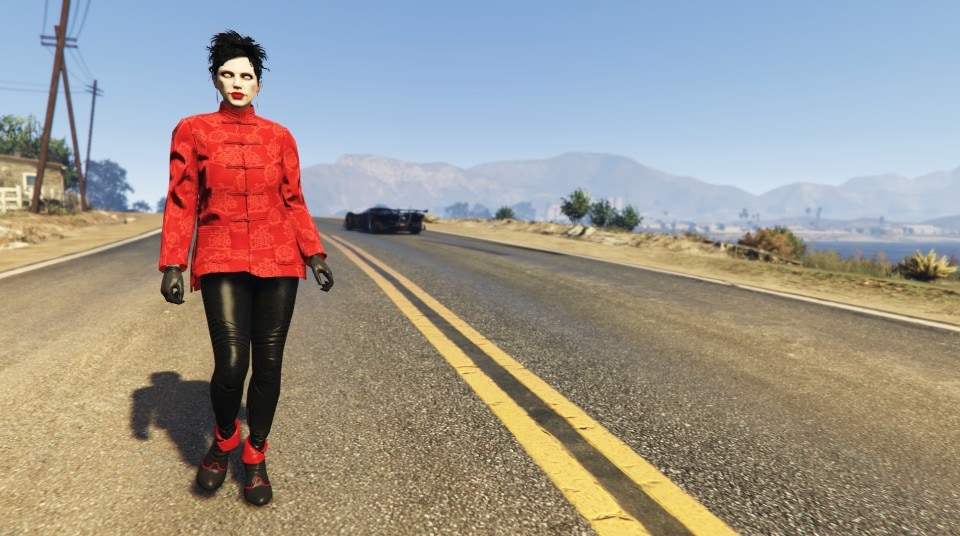 Similar to N R G, sleepwalk1980 has also gone for a red and black outfit. The two-tone leggings combined with the red silk jacket make a good modern Japanese look.
It seems red and black are a very popular combination! EVOLU7ION appears to have gone for a modern thug appearance, adding a Bigness ski mask for that extra hint of
"come near me and it'll be the last thing you do"
look.
The-Irish-Hunter has gone for more casual/modern look, making the most of the Dem Manor hoodie and jeans. Black glasses add a little retro touch.
Thanks for taking part and I look forward to seeing what everyone can pull off with the next theme!