I've done the Black Mountain Pass a few times, both cars and bikes. Most incredible was on a sunny winter's day in a Porsche Cayman. Most terrifying was on a snowy winter's day on a Yamaha Thunderace.
It's basically 25 miles of this: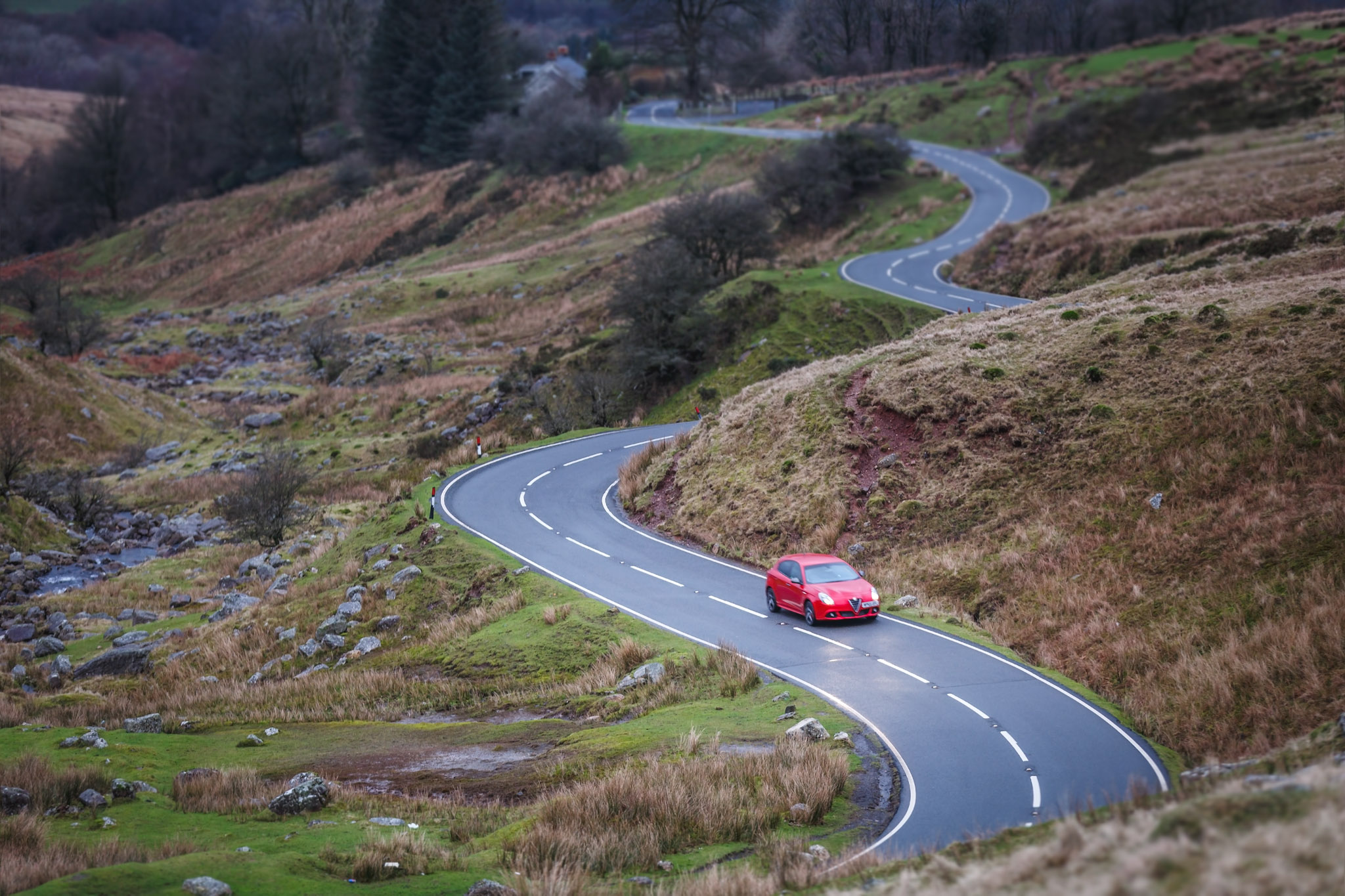 -EDIT-
A4069, Brecon Beacons, South Wales
The North to South run is better than South-North. Start at Llandovery, head Southwest on the A4069 towards Llangadog. The first four or five miles is fast and sweeping, you can carry enormous speed across most of it. Out of Llandadog you start heading Southeast, through the forests, which is again fast and flowing until you get to Pont Aber, when the climb starts. It stays relatively fast (and NSL, aside from in the villages) until you break out of the forest, then it's 40-50 limits (not that many people obey them) and grows steeper and tighter, with numerous chicanes.
The best stretch is between the edge of the forest and Herbert's Quarry, which is four miles of hairpins bringing you out onto a flat mountain peak with incredible views. That's the stretch the above photo is from. The descent over Nant Gaws and into Upper Byrnamman widens out but remains pretty hairy. And the sheep! They're literally f*cking everywhere.
Decent video of a South to North run, just over the mountain, in a Caterham. The best bit starts about four minutes in (but we do it as a climb rather than a decline)