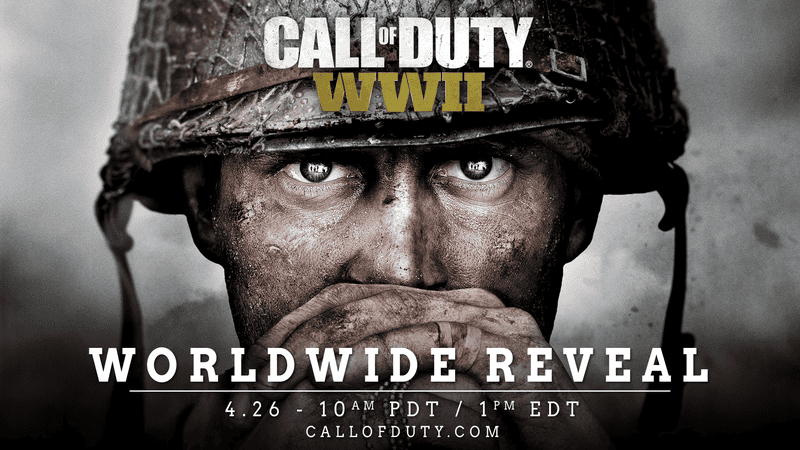 What do we know so far?
It will be developed by Sledgehammer Games
Since 2014, Call of Duty has now 3 main developers in rotation releasing a game each 3 years. It is now 2017,Sledgehammer Games' turn. 
"We're coming out of Advanced Warfare very proud of what that game is and what it means to fans, but we're also listening closely to what fans want and ideas about how to continue that going forward, so yeah, everything is on the table."
— Michael Condrey  
Possible features
During an interview on February 7th, 2015, Michael Condrey talked briefly about the many ideas that Sledgehammer was toying around with for their next Call of Duty installment, saying that the team had "talked about new ways to play" and that these things could range from features such as "branching story-lines or third person mode or crazy changes to the multiplayer".
He also indicated that there was interest in having a female Call of Duty protagonist
====
Advanced Warfare criticism=
On the talk of Sledgehammer Games, let's talk about CoD: Advanced Warfare. 
I think the game is alright, they've hit some rights and wrongs. Having exo abilities made many people hate the game. This was also the first CoD to feature Supply Drops, another unwelcome addition.
Let's talk about the story. I think they're playing it relatively safe with AW. It has likable characters and a good villain. The story is somewhat shallow and is kind of cliched as you can see the plot twist from a mile away. They did the old tradition where the main character did not speak during gameplay but he speaks during cutscenes. I think this is a shame because if they made Mitchell speak in the gameplay it would make the character so much better. I particularly liked how he narrates the cutscenes with well-written monologues, different from those in MW.
Looking back at the graphics of the last 3 CODs, I think AW still has better graphics than BO3 and IW. I can also run it at medium-high on my PC and it still looks good + runs pretty okay, it's pretty optimized. I would say it looks as good and as optimized as the BF games
http://imgur.com/a/7EyZc
Screenshots of AW on my laptop running on medium-high settings. 40-50 fps.