Hand of Shadows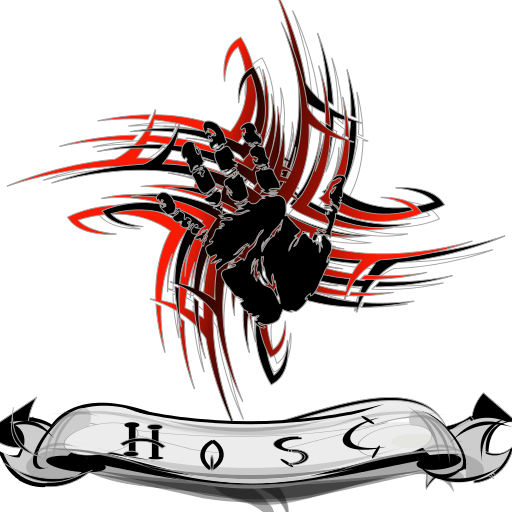 Clan
..The Crew..
Hand of Shadows clan (HoSc) is a highly respected crew within the CvC community on GTA 5 and we have been on here since the 5th of October 2014, we are a competitive GTA crew that undertakes Crew vs Crew battles on GTA 5 online and strive in being the best we can. HoSc also look to making as much money as we can to rise to riches and buy all the nice toys.
..About us..
We are a Xbox one chill out gaming clan that sticks together online and have a load of fun doing so, we stick by each others side online as a team and not as an selfish individual and once you are one of us you'll also be apart of this family and have that bond we have, We also play a whole verity of online games so there is always a member who can chill with you on other online games so you can be comfortable in playing the same games with that bond you'll gain for being apart of this clan.
(For more info on games we play contact: GT - HoSc Assassin)
..What we do on GTA5..
Crew vs Crew Battles.
Lobby wars.
Lobby takeovers.
Role Playing.
Heists.
TDMS.
DMs.
Crew Events - Playlist, Car Meets and Birthday Events.
Race days.
CEO Work.
VIP Work.
Club house jobs
If there anything we have missed out let's just say we want wealth so anything that helps put coin in those deep pockets we'll be doing it.
..What we want..
The key in what we look for in new an serving members is that they want to be apart of this crew and to do what is necessary for the good of the crew.
We also want very committed members that want to help the clan out and to use the Facebook Group often so that we can communicate off and online so ultimate team chemistry can be achieved.
Motivated members so we can rely on them when needed.
Trustworthy members so we can count on you.
Respectful members so everything runs smooth.
Honest members or we simply cannot trust you.
Loyal members as its imported to know who wants to be here in HoSc.
Mature members as its hard to communicate with kids.
Members that have a good sense of humor.
Active members.
Committed members.
Most of all is be yourself and enjoy yourself.
..How to join..
If you have the requirements then all you'll need is to contact any Member of the clan.
Be aware to officially join the crew you need an invitation off of a representative or higher and make yourself known within the crew.
..Requirements..
You must have access to a mic/headset (communication is very important).
To be very committed to the crew.
Able to take and/or give orders.
Be mature (Lets hope your not a squeaker).
..Rules..
TRUST

- Never kill or harm your own crew members without permission - only when permitted i.e.. Training or silly banter ( messing about) between members but must be authorized between the members who are just having laughs, unfortunate game balances (such as death matches) etc..

RESPECT

- Respect you fellow members as you would like to be respected yourself.

LOYALTY

- Be loyal to your clan as uprisings within the clan will not end very well. Showing great loyalty will pay off and earn you promotions and respect.

HONESTY

- Be honest with yourself and to your fellow members, as secrets within the crew can easily get you removed as trust is a big part of our crew.

SELF DISCIPLINE

- No drama or keep it to a minimum or there will be consequences for all parties involved. (If you have a problem with other members bring it to a higher rank) keep your mind in check.
..Contacts..
Leader of HoSc GT: HoSc Assassin.
GTA 5 Socialclub crew link - Hand of Shadows
HoSc FaceBook Link - Group
Looking for a CvC battle contact GT: HoSc Assassin.