New track with stunt props. Looks interesting. Some info below.

=====
Pisswasser Rush

◘ Technical middle track in Little Seoul area.
◘ Several places for overtaking.
◘ Pisswasser Rush requires constant concentration!
◘ 17 turns + 1 fast shikane.
◘ Kurb boosting zones.
◘ Pit lane with safe green lines (works in GTA mode).
◘ Prefer race class: Supers or Sport.
◘ Recommended set laps: minimum 6.
◘ Average time per lap: 1:15.XXX
◘ Focus on the safe drivers from tree and lamps.
◘ Respect drivers and enjoy.




Map config: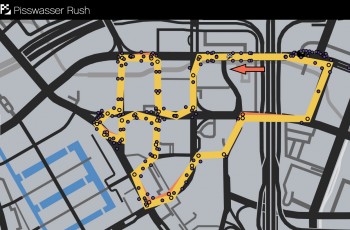 Video:


Video with bad quality. Sorry.

====

Known bug:

Repair don't work in pit lane. I don't know why?! Car doesn't fix. Maybe it update bug.