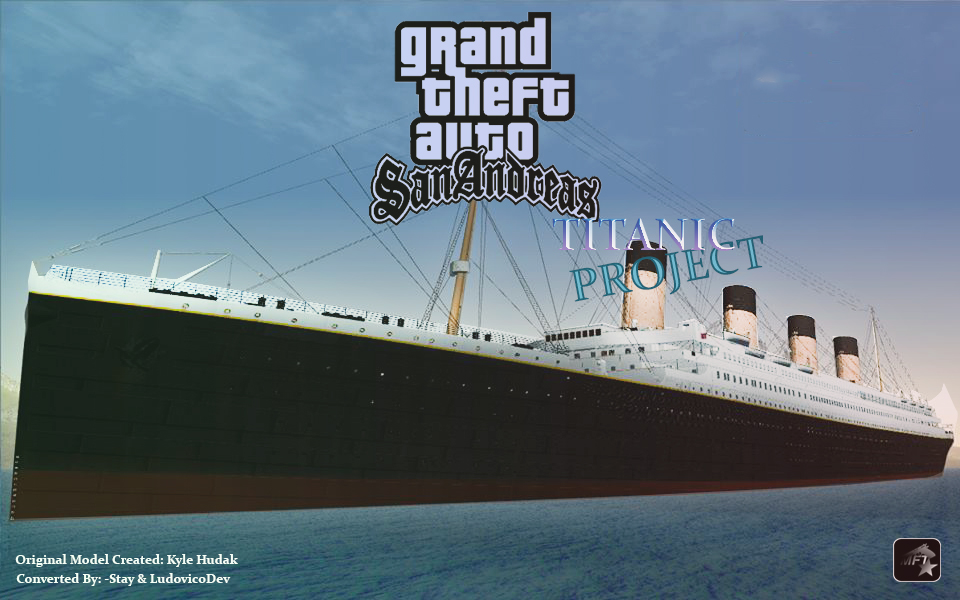 MOD Explanation:
This mod adds the Titanic, the map of GTA San Andreas precisely in front of the Santa Maria beach. The mod is not a vehicle, but rather an object map.
The mod also includes explorable interiors.
Prelight ADDED 
New Preview Mod Video
Creator Native 3D Models "All TITANIC":
Kyle Hudak (Hudizzle)
Model Converter For GTA SA By 
Stay- 
LudovicoDev
They are looking for a people willing to cooperate in the field of the converts, and the scripting in cleo.
The Various models have bugs of "Invisible Walls" type caused by too many polygons in collisions,when the mod release , these problems should be resolved.
SCREEN 3D
SCREEN GAME/MED
The Latest Updates on the mod will be made below.