Alright, it's that time of year again! We are less than a week away from one of the greatest spectacles in Motorsports. I might stay up and watch the entire race. Not sure if I'll catch qualifying. It's going to be awesome!
Here is the entry list: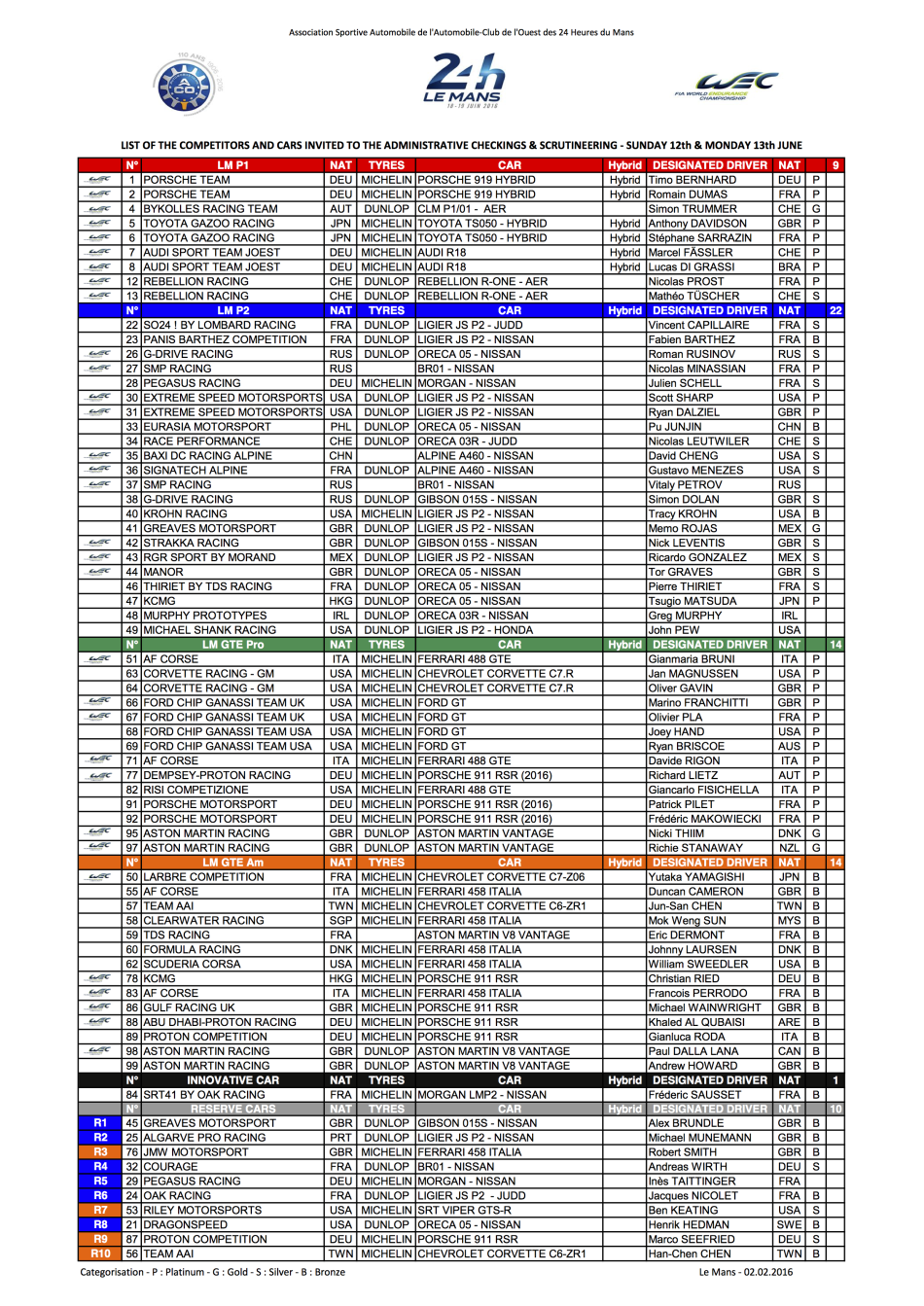 We are getting a 60 car grid, this year.
Some interesting entries:
Former French goalkeeper Fabien Barthez will be driving a Ligier-Nissan LMP2.
Frederic Sausset, a quadruple amputee will also be in a Ligier-Nissan LMP2.
Hype hype hype.