"Dithering is a technique to increase the amount of color and shading that can be done on a system. The effect is achieved by using lines or dots which are then blurred by the video encoders that the system uses."
-From Emulation General Wiki
http://emulation-gen.../wiki/Dithering
In GTA IV, GTA V, (Possibly even Red Dead Redemption and Max Payne 3)
Rockstar uses dithering to "cover up" LOD (Low on detail) pop ins.
The normal model is only drawn from up close, if you're far enough, the lower detail models will start replacing the normal model, until it completely dissapears.
THE DITHERING EFFECT apparently "helps" cover up the transition of these models being drawn. Dithering is also used in edges of transparent textures.
GTA IV:
Pretty much any texture with an alpha(transparency channel)
That includes:
Hair
Chain link fences
Trees
Bushes
Nets
LOD Models for props
Peds appear to pop in without any dithering
GTA V:
Hair and beards
Online chains
Earrings
Some shrubbery
LOD models over all.
Some transparent textures
Expert photoshop example (Will post screenshots and videos eventually)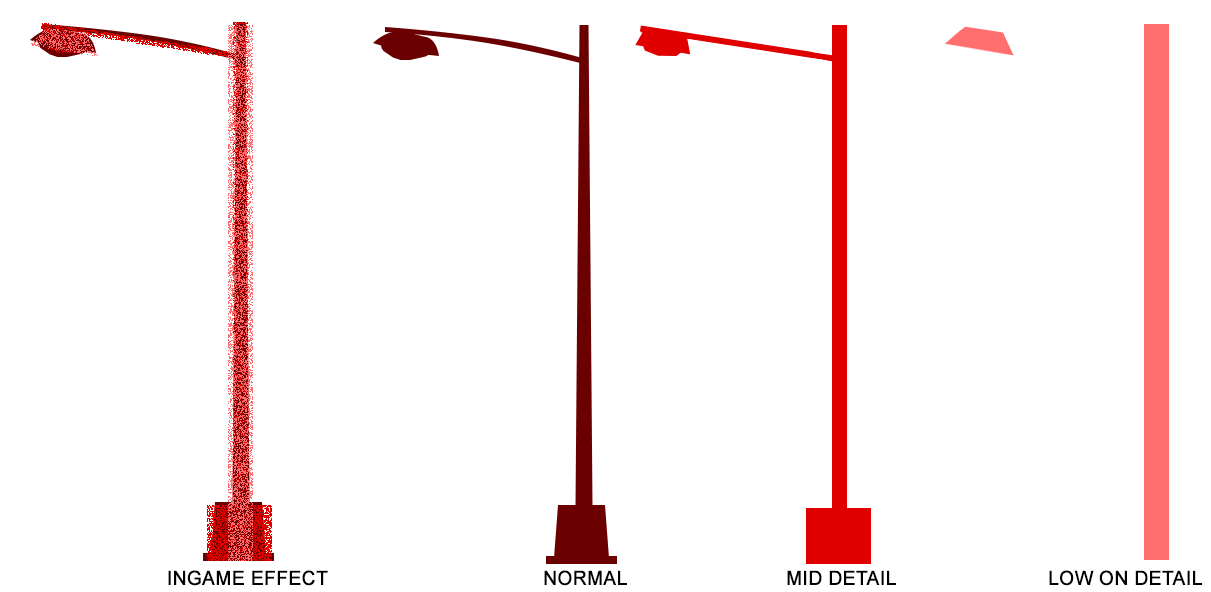 Ingame examples:
GTA V just seems to be a graphical mystery because this effect doesn't always appear. The transition either appears to be smooth and unnoticed, or horribly pixelated and distracting.
It reminds me of FXAA to an extent, it seems to work on some parts of the screen, but some edges still seem a bit jagged.
IN THEORY:
The dithering effect is just a texture like in GTA IV, that can be found and replaces with a smoother one.
Check out this good example by DexX for GTA IV:
DOWNLOAD:
http://www.gtagarage...how.php?id=5721
I am sad to say I've spent about 5 hours looking through the GTA V files and I am sad to say that the dithering or stipple effect adapted from GTA IV is present in the game, and is not complicated to get rid of, if it works the same way it does in GTA IV, and it most likely does.
The file is located in GTA IV/PC/Textures in GTA IV, however I cannot find the file anywhere within the GTA V archives!
The dither effect does NOT change after altering the following files:
x64a.rpf/textures/:
depdensity.ytd -> all textures
graphics.ytd -> shadowdither
skydome.ytd -> dither
And is most likely not located within that archive.
I've been searching through everything else with no luck. If anyone else finds a file called:
dither, dithering, stripple, dith and so on...
please post the path!