Did you ever want to be able to quickly add more detail to existing maps in GTA IV, but you don't have 3DS max and textual offline placement tools just weren't good enough for you? Ingame WPL tool (widget) will help you to place thousands of models from GTA IV library into game world, and quickly export all data to WPL binary file. Game will load objects automatically next time you play, even if you remove all script mods!
(find older versions here as well)
FEATURES:
- User friendly placement tool
- Easy to navigate through 3D world
- Place objects with mouse click
- Select, position, or remove
- Menu with thousands of models
- Edit anything you see in real-time
- Reads any WPL file
- Reads any IDE file
- Writes to any custom IPL/WPL file
- Optionally updates GTA.dat
All the editing is done in realtime, while you are in game, so it's easy to see how your placement of objects will look in game. Script doesn't require GIMS, Open IV or 3DS Max.
http://www.gtagarage...ow.php?id=27802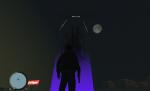 Required: Scripthook and ScripthookDotNet
Extract to game folder
UPDATE LOG:
Fixed minor bugs from earlier versions
Quickly remove objects loaded by game (and replace them)
Fixed game crash bug from v0.13 and 0.14
Autoextract all WPL files from IMG files (for quicker search)
Track file updates through BLOK section (edit/update placement by area)
Set signature and tasks for each involved modder
Edit any WPL file in game and any object you see
Mass convert IPL files from/to binary (Xbox, PS3, PC)
Mass place objects with any brush size
Randomize rotation of mass placed objects
Randomize rotation of selected objects
Place all selected objects to ground
Added autosave option
Pick objects in front of camera
Quickly swap placement of two objects
Added deselect all option
Push/Pull/Throw objects
Autodetect interior name
Autoupdate GTA.dat file
Export interior placement
Fixed mouse movement issues
Fixed player collision/movement bug from 0.12
Reduced model spawning time
Fixed rotation issues when loading saved objects
Fixed point to ground calculation (key R)
Added select/rotate/move multiple objects option (key Space)
Added freeze/unfreeze/dynamic for multiple objects
Added "filter" console command to search all models
Export both IPL and WPL
Added mass placement option
Added placement min distance settings
Fixed player freeze state when console is open
Fixed issue when exporting certain rotation values
Fixed several issues with root folder
Precise place to ground object rotation
Camera movement is available without creating objects
Added placement search option (search inside wpl files)
Added INI configuration
Selected object will be shown in color depending on its physics state
Fixed bug when importing models with PIVOT set to center
Fixed default collision state of created objects - default: STATIC
Fixed selection checkpoint size
Added root folder option    
Fixed bug when current model doesn't spawn after importng objects
Fixed issue with place to ground function
Coming soon:
Forced IPL/WPL objects load/unload in game
Convert WPL for PC, XBox, PS3....
You can contact me with any requests or suggestions.
Special thanks to: fastman92