SA UNUSED CLOTHING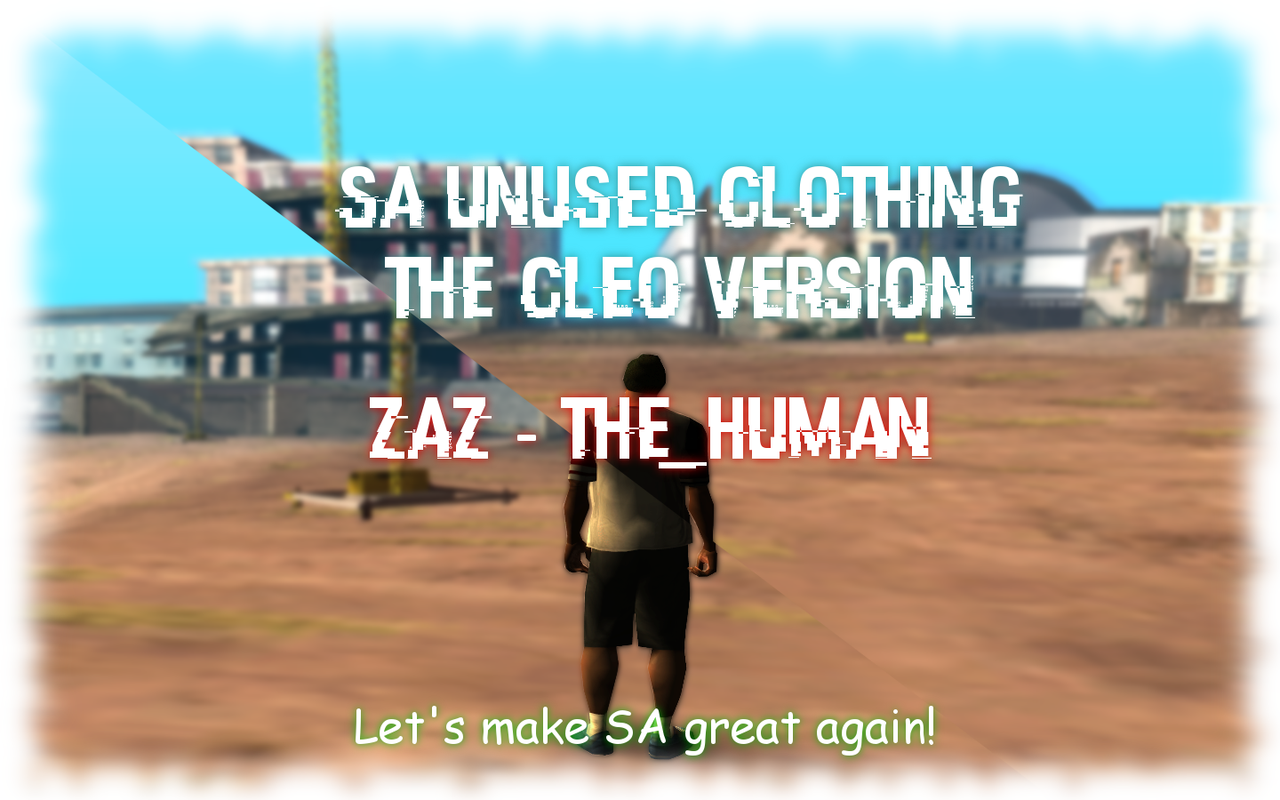 ​
With the greatness of CLEO and ZAZ, I present you the Unused Clothing - The CLEO Version.
Basically, I've edited the CLEO Clothes Menu of ZAZ and made it show Unused Clothing. I've asked him permission for publishing it so please don't tell me that you've no permission. Since I edited the menu, now you can't select some Old Clothes (Used Clothes) because I can't find any other way rather than replacing.
Sincere regards to ZAZ for his permission to publish it.
Author - The_Human & ZAZ
Credits - ZAZ
ZAZ's website Check out his website for some unique mods.

Download link - Mediafire | MEGA | Drive
Let's make SA great again!
How I did it:

Old Post