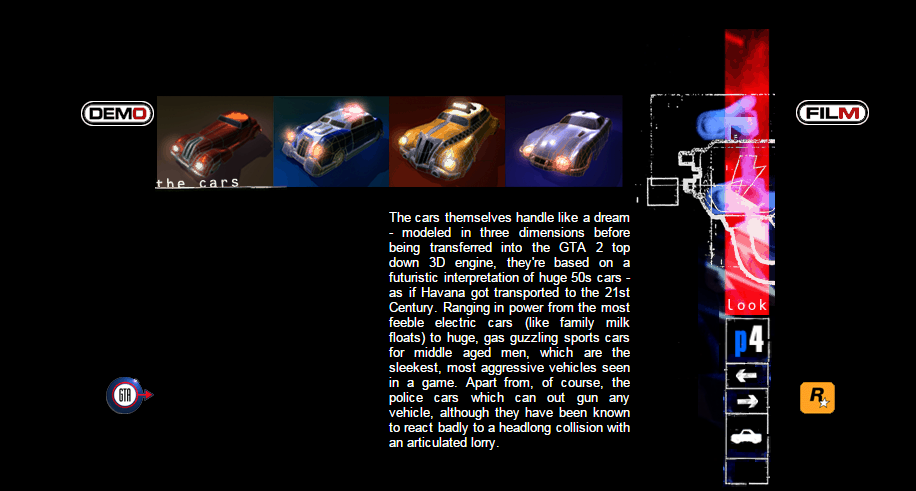 "[...]as if Havana got transported to the 21st Century." is the crucial point, here.
GTA 2 released in October 1999, so the site was made even earlier, they were still in the 20th century when they made it and the game.
Their interpretation of the 21st century was most likely similar to the one the Back to the Future movies portrayed (one taking place in a very futuristic 2015).

We need to keep in mind that the 21st century goes from 2001 to 2100, so it nulls previous conjectures that the game takes place in 2913 or in 2999 (following what the radio guy means by "the new millenium is coming").
Considering the latest journal in the site is from "03/09/13" and the latest police record is from "03/11/13", it's safe to say it is meant to be 2013.
The GTA 2 site is sh*tty to navigate, so I can't provide a direct link, but you guys can go here, to the home page, then, click on "Film" > "back" > "back" (on the arrow) > "look" > "The Cars".
And there you go.