Reapers MC is currently accepting active and dedicated hangarounds. Established in 2015, we are an active, tight-knit, and mature community. Based on our core values of brotherhood, loyalty and respect, as well as adhering to a strict system of bylaws and commandments, we are a driven, organized, and ever-evolving club. Our club has a zero tolerance policy for modding, hacking, and cheating of any kind. As a democratic organization, all patched members have an equal voice in club matters and decisions. With members from every part of the globe, we facilitate an active gameplay environment for players of all time zones. Our regularly scheduled events nearly every day of the week explore all of the content offered in GTA online, both PvP and PvE. Scrap that Insurgent, Hydra, and minigun. Ride with Reapers MC today, and never fight alone.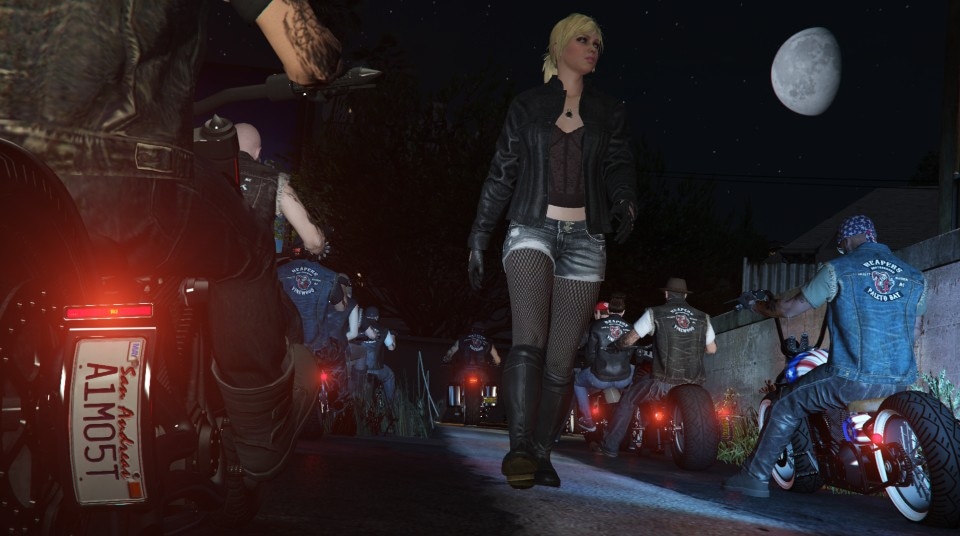 While we do maintain a welcoming and relaxed community, Reapers MC is not for everyone. We are not a biker DLC pop-up club, and every member, no matter the rank, is held to a standard of activity and conduct in game, teamspeak, and all other club-related contexts. Becoming a patched member of our club will take a minimum of three weeks; one as a hangaround, followed by two as a prospect. There are no exceptions to this policy. This period serves two purposes; to make sure our club is a fit for you, and to make sure you are a fit for our club.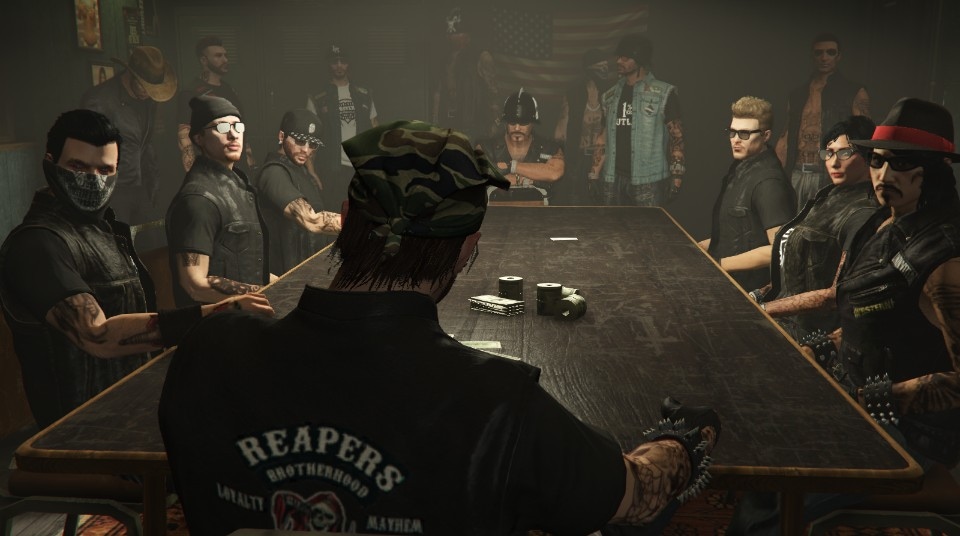 For more information on joining the Hangaround crew, prospecting, our bylaws, and more, visit the links below. All members are required to be 18 or older, utilize Teamspeak, and read our bylaws.

www.ReapersMCOriginal.com
Becoming a Reaper
Club Bylaws
 Paleto Bay Charter
Prospect Crew
Hangaround Crew

PS4:
Sandy Shores Charter
Media:
Infamouslogan (National President) on Twitch
Infamouslogan (National President) on YouTube
firestormkills (Vinewood Charter President) on Twitch




Note: This thread will be routinely monitored for recruitment purposes. However, to guarantee that your desire to join is acknowledged, utilize the proper resources listed above to begin the process of becoming a part of Reapers MC.