OH MY GOD JOHN WICK IS BACK!!!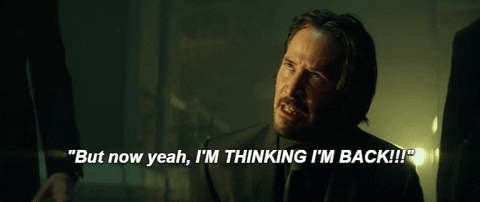 Calm down, f*ck sake dude!
THE FIRST IS SUCH A GREAT MOVIE LIKE HOLY JEEZUS!!!
Stahelski told the site: 
"If there's great action but you have a character that no one likes and doesn't have charisma, you're not going to watch it. Look at any great action star, whether it's Harrison Ford or Liam Neeson or Robert Downey Jr., pick a name. You love the guy first. Good action, bad action, you just love them in action. So we want to make sure we have a story and a character that everybody loves and then we'll dress it with action that we promise will be awesome."
Leaked footage!!!
This and next year will be a great year for us action lovers and movie goers in general.