-Completed-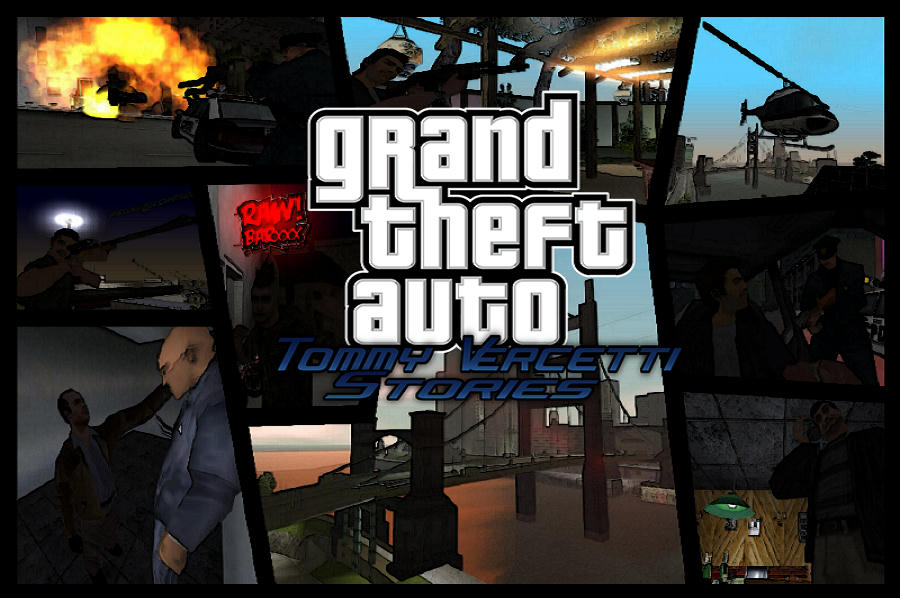 Hello guys and welcome to my new Project. First of all in the Description you will read some things you should know about GTA: Tommy Vercetti Stories. This Project is a Classic GTA Storyline and  have many missions. It's completed and includes 3 Chapters. The story is fictional and based on GTA: Vice City events and I'm well readed of Character's history. You MUST install GTA: United 1.2 and the skin of Tommy Vercetti. You can find the links of Tommy Vercetti's Skin & GTA: United 1.2 on Downloads section. Don't forget to give a feedback, I'll appreciate it!
-Liberty City 1971-
Liberty City is the worst place in America, full of crime and violence. The Crime Families rises with the help of corrupt cops and Politicians. Tommy Vercetti is just a 21 years old kid who don't care about his family's shop but how to fight with thugs and earn easy money. The Sicilian "Leones" Mafia wants to take over the city with extortions or blood. The shop of Tommy's father is one of the shops which the Leones want to take over but his father Claudio refused to pay them. After Uncle's Leone order, Don of Sicilian Mafia, his hitmen killed him. His father's death made him more angry and became a criminal. Forellis helped him to stand again on his feet. Tommy didn't took it personal but an opportunity to become a Made Man of Forelli's Crime Family and rise on the Most Wanted men in Liberty City and he made it, but with a different way.
Tommy Vercetti - Protagonist
Claudio & Alessandra Vercetti
Harry Rigano
Sonny Forelli
Giorgio Forelli
Lee Cirillo
Marco Forelli
Mike Forelli
Yoshio Takayama
Robert Quinn
Lance Vance
Ken Rosenberg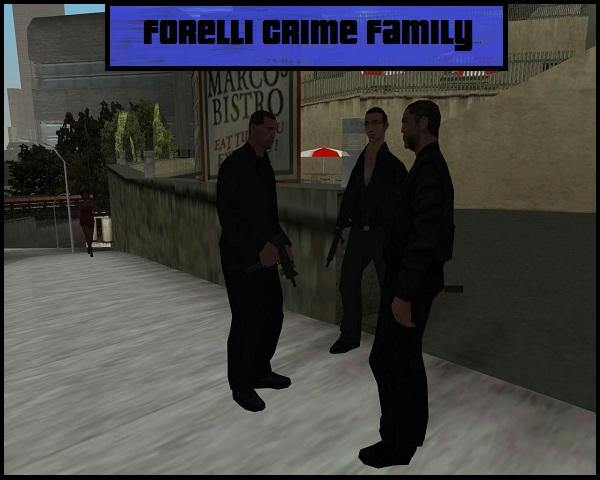 Forelli Crime Family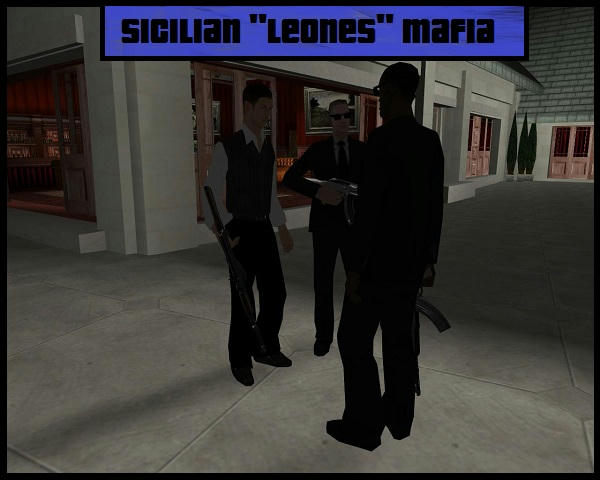 Sicilian "Leones" Mafia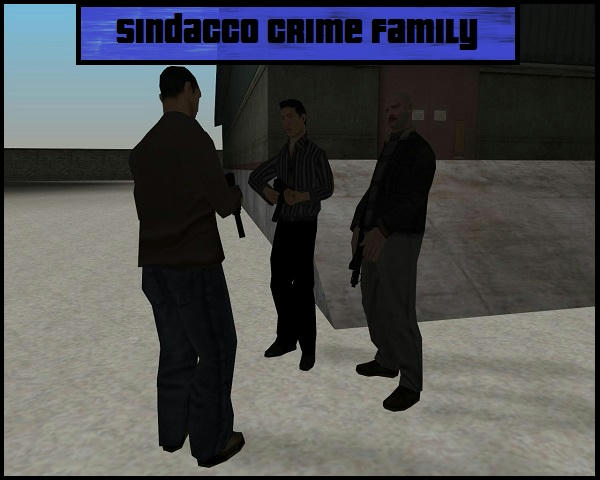 Sindacco Crime Family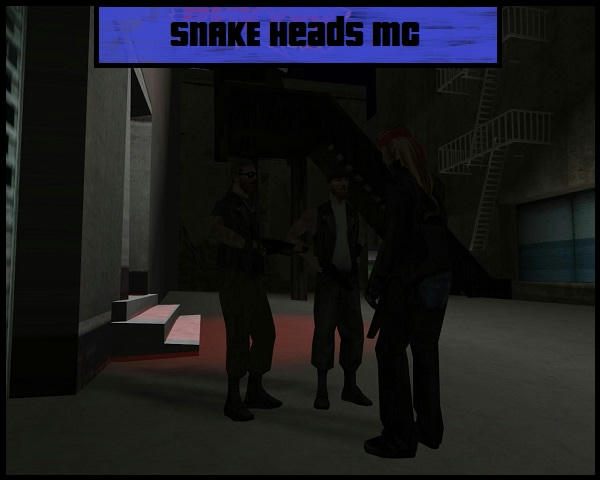 Snake Heads MC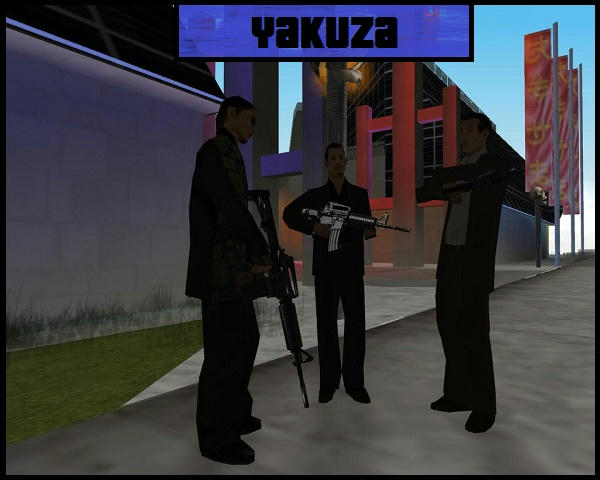 Yakuza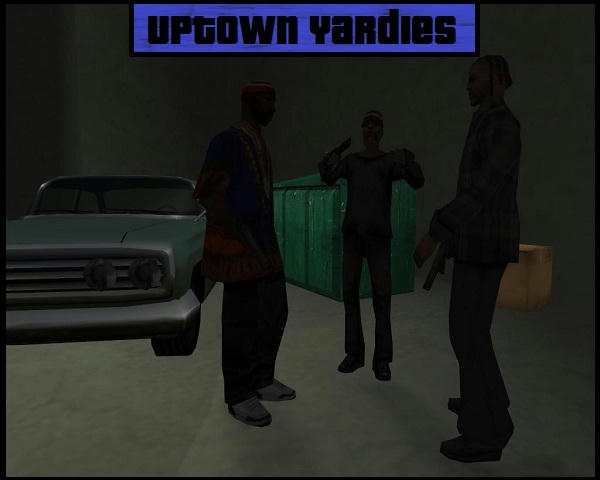 Uptown Yardies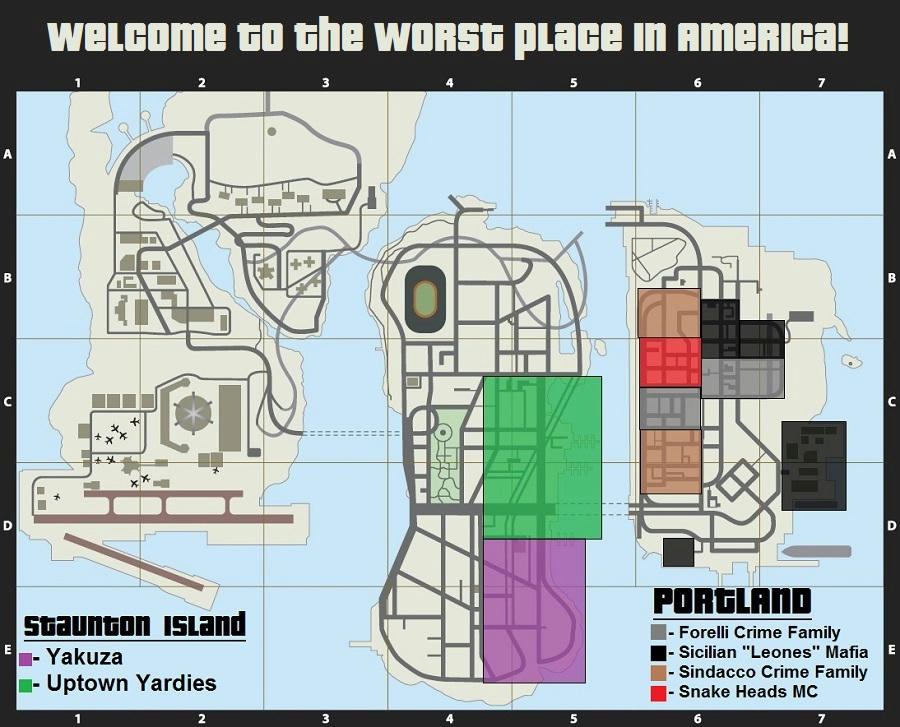 - Mission
 


 - Turf War
 


 - Take Over
 


- Setup
 


- Heist
Teaser Trailer
Official Trailer
Review by Jhan Dave:
Played them all with no time nor break!    Heisen. Here's my review:

 

Introduction: Really f*cking awesome!        

 

Genres: Amazing, you did great, such as gunfights, stealth, etc. Great job.        

 

Environment: Excellent, and the placements like explosions, objects, actors, cars. Everything are perfect.        

 

Length: It takes me more time, each storyline's duration is just like 10-15 minutes to finish it. Nice work!

 

Spelling and Grammars: Not bad. You've improved now your language English! Good job.

 

Story: Perfect, according to your plan/idea for this. The Story was unbelievable and really good  

 

Difficulty: Unbelievable! Some chapters is hard for me, but the others are easy/normal for me to play it!

 

 

Percentage: (98%) Excellent work, Heisen. You're the best designer!

 
Review by Lion killer:
Finished the storyline, god it was awesome, keep it up heisenbergGR you are the best.

 

                                                             A review for GTA: Tommy Vercetti Stories storyline by HeisenbergGR

                                                                                                   Better (84%)

Writing : there was some sentences that you forgot to add will in and sometimes you mix Any with some.

 

 

                                                                                                   Excellent (100%)

 Story Presentation : The missions was amazing and there was some funny stuff like *Shut the f*ck up, I want to play* and when tommy kicked the guy's ass out of robert's office, these two scenes, they are just yolo   . the gunfight and stealing and stuff was amazing too.

 

 

                                                                                                    Excellent (100%)

Length : It had a lot of good missions,I can remember that it was 30+ missions which is a lot and some of them was hard but you didn't watch me playing Gta sa, I'm a mlg pro yo       .

 

 

                                                                                                     Excellent (95%)

Difficulty : Some missions were easy to beat but some missions were super hard, especially the turf war stuff and the yardies turf war (I died in the yardies turf war two times in a row then I finished the first part then rip me once again at the second part then I finished it.)

 

 

                                                                                                      Excellent (100%)

Variety : The effect's,the object's,the cutscenes and everything was amazing 100% for this one.

 

 

 

 

 

 

                                                                         Overall Progress

                       (Excellent 98%)

 
Review by SaintsAreComing:
 

That was freaking awesome dude well done!     Here's my review:

 

"Story" Awesome dude really. Vice city is my favourite GTA and you did great prequel of Tommy's story! 

100%

 

"Writing" You've improved your English. 

Good Job! 85%

 

"Presentation" I can't find the word here wait. A yea, 

AWESOME! 100%

 

"Length" It took me 20-35 minutes for each Chapter. The whole storyline took me 2 days with pause of course. 

GREAT! 100%

 

"Difficulty" Wow some missions were real too hard man but it was challenging! 

VERY GOOD 80%

 

"Variety" Excellent! You added many cars, objects and actors. Anyway, 

GREAT! 100%

 

 

Keep it up man your ideas are awesome. The introduction, the heist and the last mission were amazing! 

 

OVERALL: 91% MASTERPIECE

 
Review by Hardluck Style:
Chapter One:

 

Writing: none of misakes noticed (grammars & spells), everything understood and logical so far, nice work!

 

Variety: we see lot of things there gun fights, explosions, and more of attractive things, great job!

 

Difficulty: well sometimes it's easy, meduim and hard at the same time, i didn't have some troubles tho, nice one!

 

Lenght: pretty decent so far, i manage to pass the whole chapter bettwen 40mins to 1hrs which means awsome for a chapter, great!

 

I think thats all for today, i'll be editing my post ones i finish a chapter  

 
GTA United 1.2: http://www.gtaunited...wnloads.p6.html
Tommy Vercetti Skin: http://www.mediafire...rcetti Skin.zip
 
DYOM Storyline: http://dyom.gtagames.nl/show/40511
 
 
Heisenberg_GR - Creating the Storyline
Rockstar Games - GTA: San Andreas
Dutchy3010 & PatrickW - DYOM Mod
ATP, LiveLife, cj2000 & ManDog - GTA: United 1.2
Jhan Dave, Hardluck Style, Lion kill & SaintsAreComing - Reviews
[WARNING] You must install GTA: United 1.2 and Tommy Vercetti's Skin to play this Storyline!