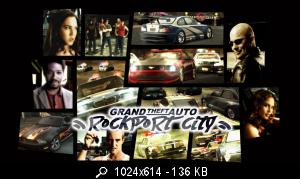 Very stupid idea it to implement. Trying to make a map of NFS Most Wanted open on the engine GTA San Andreas.
The map can not simply get out of the game. To get relief, you need to use Ninja Ripper and collect the map. Because of the low range of drawing, the map is collect very slowly and painfully. All objects, except relief, dumped into the center. Arrange objects should be shifted manually. A lot of the objects outside of the map is a hoax. Many holes in the landscape and everything is done through the ass in the original game. This is an arcade ...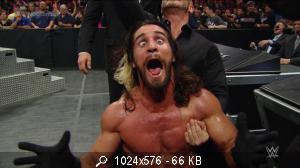 I started to get a map from the game February 13, 2014. At the moment, pulled out of the game the whole landscape, but not the building. Buildings will pull later.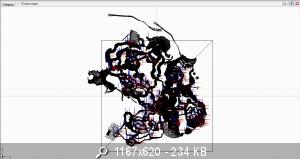 The whole landscape weigh in the original game ~ 950,000 polygons. The whole landscape weigh in the original game ~ 950,000 polygons. The landscape had to be collected in a splinter, because if you work with Ninja ripper, there are problems with the materials.
Now I send the map in 3DS Max. Gradually I exported. Also have to redo everything.
Right now:
- in progress
Developer Information:
- Map do not give anyone a pretext to convert GTA 4-5.
- On the map can be added only original objects GTA San Andreas in separately IPL. If I like, including your experience in the next build.
- Lighting then do as there is a matte color fills.
Screenshots of the current version:
Download
Current load: SA, Rockport City - build 0.004
Build 0.004
- Added a small part of the coast and the new district.
- Alignment of colors, textures are now brighter.
- Changed some terrain models.
- Changed the ID used by the vegetation in the IPL, is now forest plantations looks better.
- Optimized geometry of road collisions, making less use of polygons
- Special DLC of modifications Behind Space of Realities has been made for the project, which is called NFS Rivals Greenery 1. It is situated BSOR DLC Packages vol. # 1 (updated on 03/29/2016), installed on top of the basic versions Behind Space of Realities.
- Use textures from NFS Carbon for coated. Unable to use of NFS World, because they are not with me.
Build 0.003
- Added location "attraction park" (Ocean Hills)
- Added more of vegetation
- New loading screens
- New point respawn
Build 0.002
- Improved collision
- Fixed bridge column
- Added a building
- Added fences
- Added some vegetation original game San Andreas
- Support Behind Space Of Realities (CLV, AD, TBSA and CM)
Build 0.001
- Location Lighthouse Point Camden
- Land Only
- Test Export
Links
1) From my web site yourcreatedhell.clan.su
2) Yandex disk
3) GTAinside