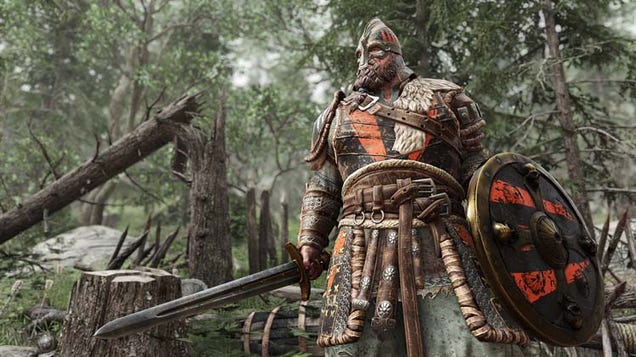 Developer: Ubisoft
Platform: PS4, Xbox One, PC
 
Viking / Knights / Samurai
 
The deep combat creates tense stand-offs, as it's all centered on selecting one of three directions in which to block or thrust. Match your opponent's blow and you'll enjoy a successful riposte; get it wrong, and you're gonna bleed. The result is a situation in which both you and your opponent size each other up, watching our respective blades flick from stance to stance, both playing defensively while weighing up the risks associated with making the first move.
 
An added dimension is created by the additional three players on each team.
Some gameplay fotage: