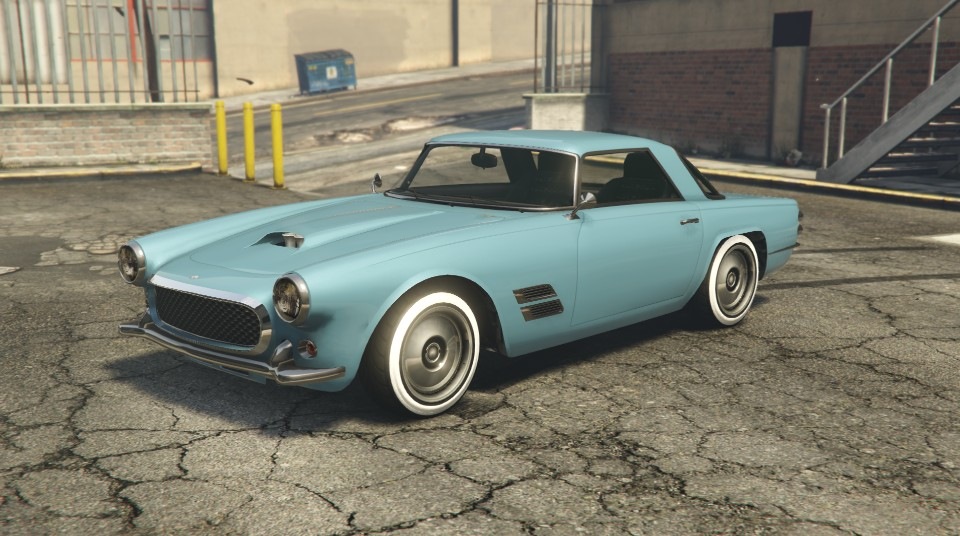 Unlocked after a heist prep mission where your group splits into two groups, one posing as cops and the others stealing the Casco, this Sports Classics seems to be mainly based off of the 1962 Maserati 3500 GTi, with just a touch of old school Ford Thunderbird and a hint of a Volvo P1800.  
Let's see yours, shall we?  
*note, I will add to the OP* thanks to Stetson for the Volvo note
USERS CARS
GUEST OF HONOR
Ladies and gentlemen, I am proud to present Giantsgiants' beautiful and luxurious Lampadati Casco!
Topless Cars