http://media.gtanet....gtasol_logo.png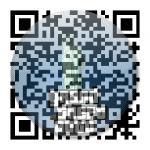 Welcome to GTASOL: Infusions beta 69.9.5.5 (StrongAsBull)
Plan to release. (Summer 3014!)
The first ever Rage engine version. and now SA (Coming soon)
Facebook = https://www.facebook...astateofliberty
Twitch = http://www.twitch.tv/x_seti/
Bug Tracker = http://mvec.io/todo/project/10
The Rage Engine screens. (What would have been!)


 
Only download this is you want to get a sneak peek at the project (A snapshot) however I give a short warning!!
 
Unlike other releases in the past this version has many, many, many wonderful bugs that I know about and did not want to fix just yet. Why you might ask? I will be making a tutorial on how to fix these bugs and hopefully get people involved in how this version works as there has been a lot of changes in the files. This release is a work in progress as there are major parts missing like Midway.. this will get finished in time.
 
 
Intro and the news.
 
There will be new goals and a new map that is being created from scratch. GTASOL: Infusions will be based on a collection of Rockstar cities from GTAIII, VC and SA remodeled in the style R might have created them including elements of LCS, VCS and Beta maps merged in without deleting any of the original models. The second objective is to upgrade the engine in a way beyond it's original design (VC engine only).
 
This from the Jan, 1st 2016 will be named GTA: InFusions and will soon also be for the the SA engine.
 
 
So why are we releasing this now?
 
We release beta versions every so often to give the community access to the mod thus this allows other members a way to contribute towards this project. Anyone can be a beta tester and join in the great hunt for bugs and mapping issues, Please post these issues in the thread below. http://www.gtaforums...p?showforum=265
 
enjoy this release.
 
 
Installing the mod files.

Providing you installed your copy of Vice City from disk and ran this at least once with your desired settings.

Following this example of how to install the mod might be easier then how it is written in the mods documentation. (Readme)

There are 2 ways to install the mod:
The first would be to install Vice City as a Clean copy on your Harddrive and make sure all the files was not set as read-only as this would create issues over writing the files later.
Start the GTA_VC.exe and check your settings for the display and run the game once.
Quit GTA ViceCity.
Copy the mods folder over your installed GTA Vice City replacing all the files.
Download the Microsoft Visual C++ 2010 Redistributable Package from here. http://www.microsoft...on.aspx?id=5555

You should be good to go so just run the GTASOL_Start.exe instead of the gta-vc.exe

Now the Second way that works best for Linux users.
Unpack all the mod files into an empty folder called GTASOL69.5.
Drag the Anims, Icons, Mp3, Mss, Movie, Skins, Text, Txd (but keeping LOADSC0.TXD) folders from your installed VC install into your GTASOL69.5 folder, also the files from your Vice City root folder like the Mss32.dll, gta-vc.exe and readme files.
Copy the Audio folder from Your Vice City Play Disk (Disk2) into the GTASOL69.5 folder.
Run the mod from the GTASOL_Start.exe.
VC Engine; 69.9.5 version links.
Download link 1 http://www.ukscifi.n...5(StrongeAsBull).7z
 
Download link 2 https://mega.nz/#!EN...dkm5pB0f799yYO8
 
VC Engine; 69.9 version links.
 
Download link 2 http://www.ukscifi.net/gtatools/GTASOLBeta69.9.5.2(StrongeAsBull).7z
 
Also download this fix. https://drive.google...iew?usp=sharing
 
Download link 3 https://drive.google.com/file/d/0B3rs69oir4vmczdXLXNZWHM3YVE/view?usp=sharing
 
Download link 4 http://www.moddb.com/downloads/mirror/76778/102/0f5ad64e8ada7330b7c2b378a96b00fa
 
Download link 5 https://mega.co.nz/#!RlNXECKY!8rYVUWS7kukJC0XWmnVAzHSi4u-d0NHhxlNUfnPJKRM
Download the mod file and ignore any popups from this site.
 
Quick fix for some computers where the GTA:SOL seems to crash, Download the file below and replace the SOLcore.dll in the mod files.
 
Download https://drive.google...iew?usp=sharing
 
 
Download links for old releases, I like to keep a history of going on.
VC Engine; 69.5 version links.

Update 31/Mar/2015; this fixes several bugs with the loader and removed a nasty message that someone unnamed left in.

http://www.ukscifi.net/gtatools/SOL_Infusions_Trilogy.rar

Replace those old files in either infusions VC or Trilogy VC.

Download link 1 https://docs.google....dit?usp=sharing
 
Download link 2 [url=https://drive.google.com/file/d/0B3rs69oir4vmekZMZUw3eUxUSTA/edit?usp=sharing]https://drive.google.com/file/d/0B3rs69oir4vmekZMZUw3eUxUSTA/edit?usp=sharing
 
Copyright 2004/2017:
GTA San Andreas, GTA: Liberty City and GTA: Vice City is copyrighted by Rockstar Games and Take Two Interactive, All Car names & Trademarks are sole property of their owners, all the mods within this modification are property of their developers.

All new content is indicated within this projects documentation and within these forums boards for copyright ownership, Permission was given by Rockstar Games before engaging work on this mod, use of the exe, and new modifications within.

GTA: State of Liberty domain is property of the owner. - Mc-Kay /X-Seti,
 
Grand Theft Auto III (GTA: LC), Grand Theft Auto: Vice City (GTA: VC) and Grand Theft Auto: San Andreas (GTA: SA) is the property of Take 2, Rockstar Games.
 
 
Disclaimer:
The site Moditorium.Net and its contents, "50 States Of Liberty", "GTA State Of Liberty" or "Project Crymaria" are not affiliated with Rockstar North/ Take 2 nor any companies owned by, operated by, or affiliated with Rockstar North/ Take 2.

This project is a private FAN MADE endeavor and is not associated with any "Official" Grand Theft Auto games or any of its trademarks.

No infringement is intended by these FAN MADE projects. We encourage fans/ you to join us in this development and support the project any way you can by spreading the word about us.
This Mod is classed as a work in progress; to be installed at your own risk, this mod may not work with other mods as all the object assigned ID and X, Y and Z cords have been changed.

This mod will not work with any other (No-Cd) patch, as this EXE is only designed to work with the official legal copy of the GTA: Vice City, with the original (GTAVC.exe) installed first!!!