What's this? Jestic creating a mod for RenderWare? Yes, that's correct, i'm back. Well, it might not be for long, but at least you get to enjoy this mod.
As we all know, there are tons of so called 'High Quality tree mods', mostly with converted assets from other games. 
Unfortunately, very few of those mods stick to the original look&feel of R*'s beautiful low poly PS2-era vegetation.
Mostly they are models with hundred times the amount of polygons and don't look much like the original trees at all.
Well, here I am, I created a new model and modified texture, using the original palm tree as reference as close as possible.
Thanks to a 1024x1024 version of 'planta256' from Far Cry, I was able to modify it and create a new texture that can be used on a different type of model:
R*'s original 2002 model: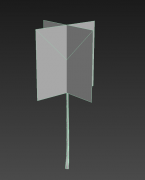 48 polygons
My modified model: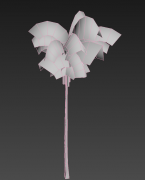 420 polygons
Sadly, this mod only replaces just 1 type of plam tree. The good news is, it's the most used palm tree model around San Andreas & Vice City
Currently I have no plans to further develop this mod, we'll see what the future holds.
You are allowed to use my modified model and texture in your own mod, map, conversion, overhaul or whatever it is you're making. 
Simply mention my nickname in your mods credits, specifying I made this model and texture.
- I guess this goes without saying, but you can't use my modified model with the original texture, or vice versa. They need eachother.
- It's recommended to use the SA version with
SilentPatch
 with TwoPassRendering on '1'
- VC's rendering for alpha masked textures is not optimal. Unfortunately, this is not something I can fix, so it will have to do for now.
Screenshots
San Andreas. Top row is original. Bottom row is mine
Vice City. Top row is original. Bottom row is mine