Yeah i know some of you hate "concept" threads but honestly, I don't care.
The Gearhead Update
Car lovers of all types, rejoice! This update brings new content and game changes that are sure to get your motors running. Start off by fine-tuning your skills in the all new San Andreas Driving School! Featuring a slew of interesting and unique driving challenges, the Driving School will prepare you for just about any situation in the battle we call "daily commute". Once you're an expert driver, it's time to find that new ride that will take you from zero to hero as fast as you can deplete your bank account. Of course, you'll need to look the park, so be sure to stop by your local clothing store and fine some threads that show everyone at first glance that you're a serious car lunatic. When you're all geared up and ready to go, it's time to compete in any of the new racing events available throughout San Andreas. These races will be more challenging, yet more rewarding than what you're used to.
Vehicles:
-DeClasse Stallion
The classic Stallion returns with a host of new mods.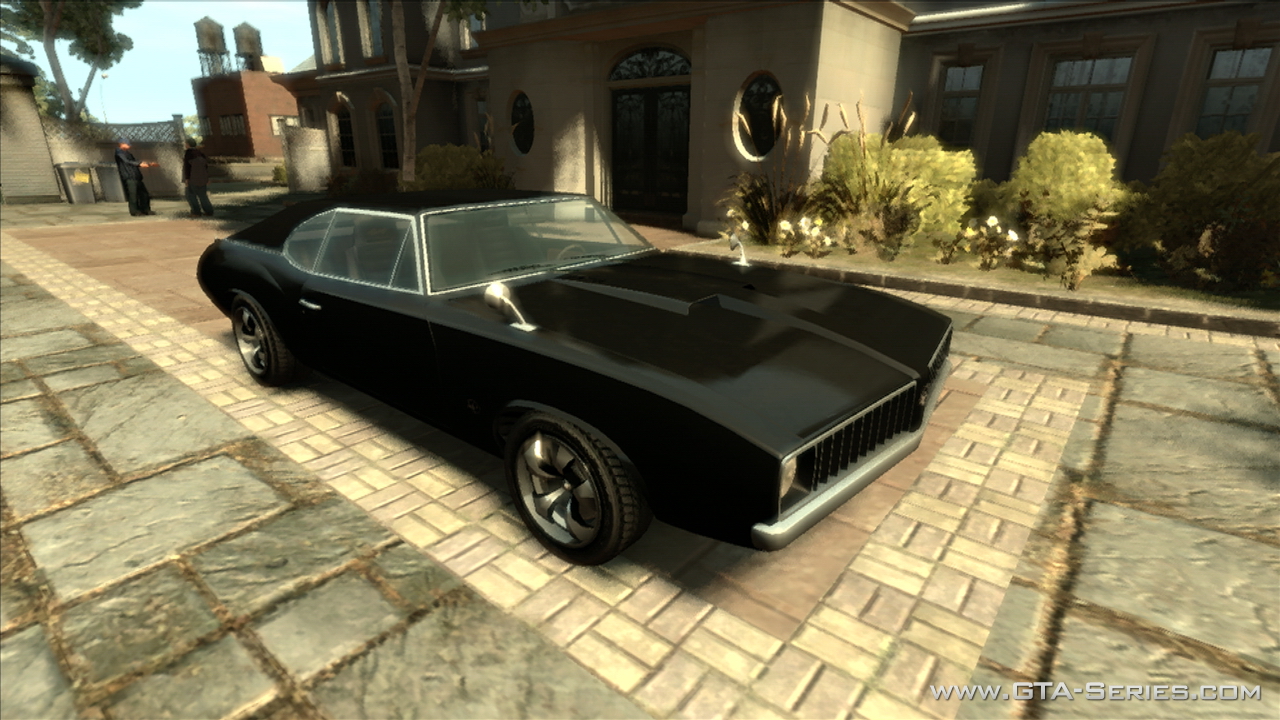 -Uranus
This compact packs a punch. A favorite among street racers due to it's excellent handling and the ability to toss it around corners gracefully.
-Faction
The penultimate 80's Muscle Car returns.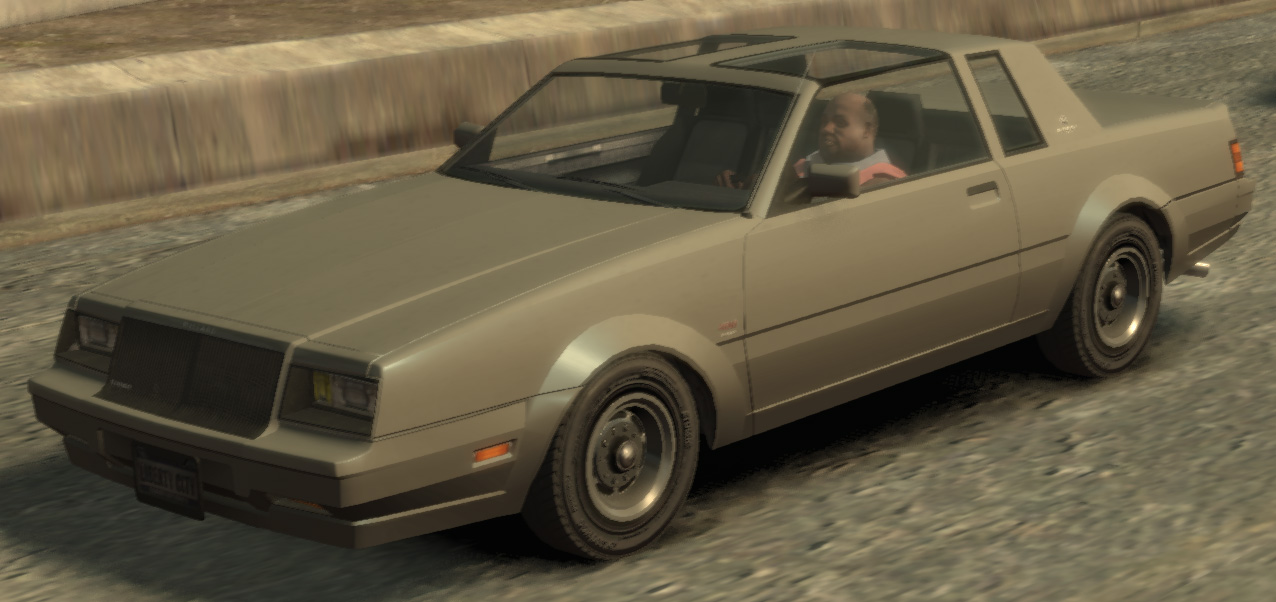 -Dukes
Powerful muscle car. Maybe too powerful. Big drag slicks in the back give it the grip it needs to lift the front off the ground under hard acceleration, so be wary.
-ZR-350
Asian sports car from the 90's that appealed to Americans thanks to its long hood, short trunk proportions.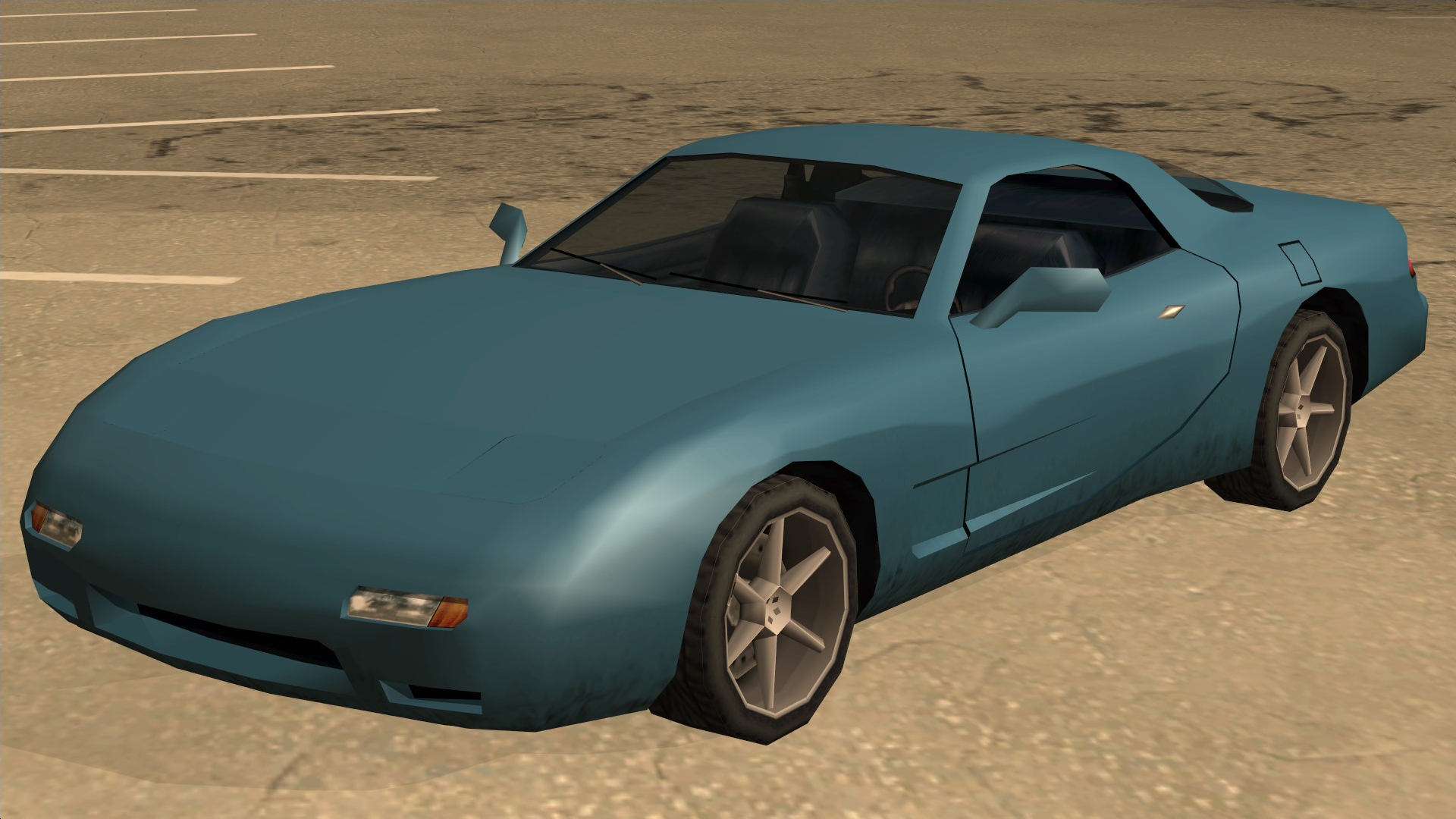 -Farfegnugen Club
Small hatch back that can hold it's own in the right hands.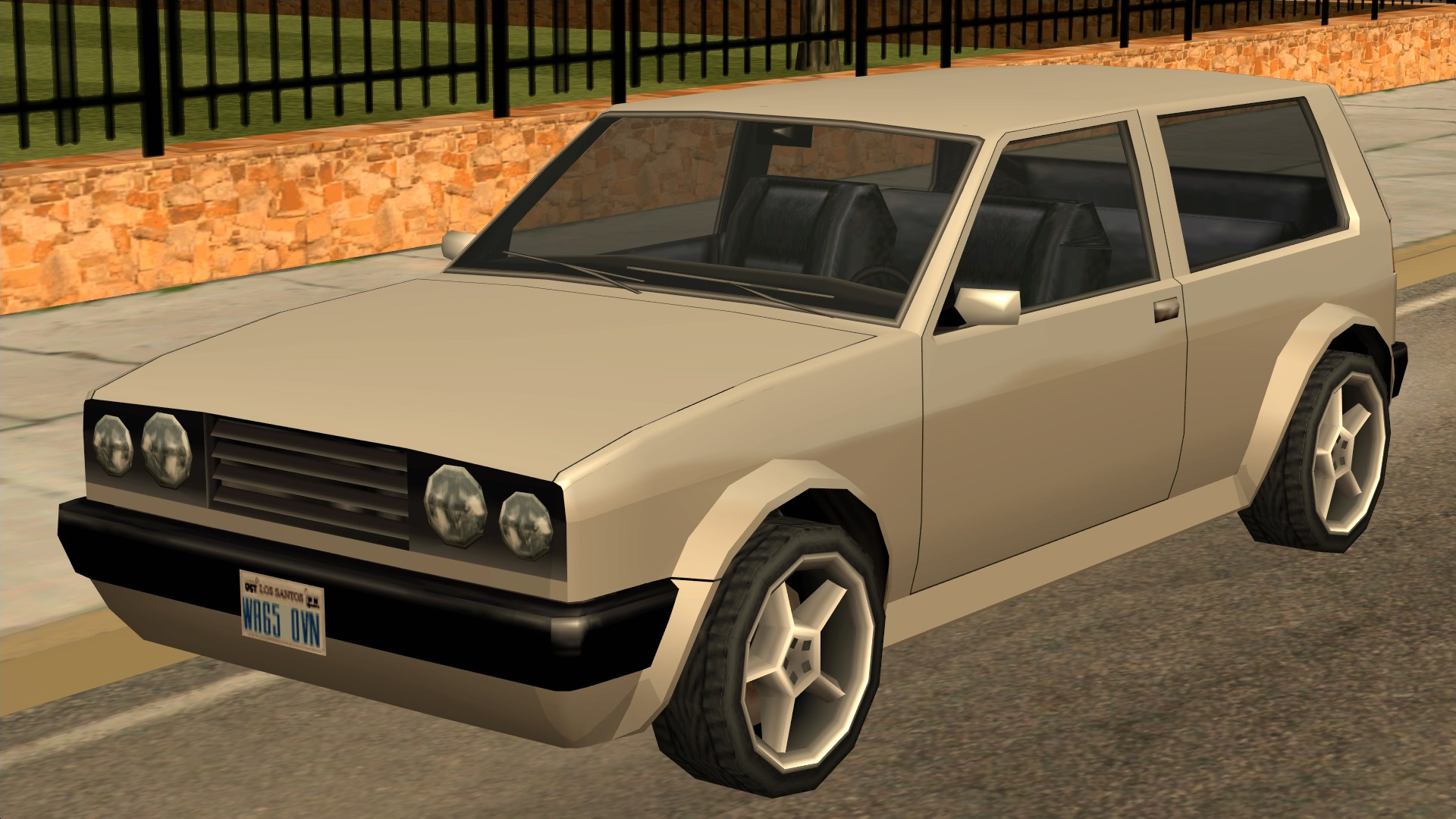 -Hotknife 
Now available to purchase through San Andreas Super Autos!
-Bloodring Banger (multiple variants)
Find and eligible car in the scrap yard (or steal one off the street) and give it the Bloodring Banger treatment where we remove the windows, lights, install a roll cage, loud exhaust and a cool paint job, then go smash it up in an automotive cage match. (Find certain cars such as the Emperor, take it to LSC and choose the "Banger" option, and it will be converted to a Bloodring Banger)
I'll use my own race car for this one. 
New Racing Modes
Elimination and Team Race modes will allow you to quickly build a custom play list right from the main job menu.
-Elimination
This racing series features multiple races. The last position in each race is eliminated from the competition and may not participate in the following race. Eliminated players will receive their RP and pay upon exiting the race after a loss. If they choose to stay and spectate, there will be a small RP reward for sticking aroud.
Team Race
-This racing series features multiple races and pits two or more teams of racers against each other in a points battle. Higher each driver on your team places, the more points your team gets. If you're in a two man team and you place first and your partner places last, the other team with second and third place finishes may be ahead in points.
Destruction
-Destruction events are like GTA races, but without the weapons. They consist of tracks with jumps, obstacles, or even demolition derby arenas. Bloodring Bangers are the default vehicle for these races. Smash and bash your way ahead. (Yes, players do this already, but who knows, if we're lucky maybe they'll mostly migrate to this game mode instead of the normal races)
Clothes
-Variously colored racing suits
-Racing helmets of various color
-Racing shoes colored variously
-Hats, shirts and jackets featuring in-game car manufacturer logos
LSC Mods
-Various racing liveries for all performance vehicles
Includes all Sports, Muscle and Super cars. Some other cars will be compatible.
-New racing stripe packages for more vehicles
Includes all Sports, Muscle and Super cars. Some other cars will be compatible.
-Bloodring Banger Conversion
Available for Emperor, Rhapsody, Buccaneer, Picador, Sabre, Vigero, Voodoo, Tornado, Glendale and Regina.
Removes glass, lights, trim. Replaces wheels and tires with your choice of black steel rims or painted steel rims and basic tires. Guts interior and installs full roll cage. Adjusts performance levels to be roughly equal. Changes exhaust sound to be louder. Various liveries and paint jobs available.
Change Log:
-Changed engine note on certain vehicles to a more satisfying sound.
-Fixed instances where AI cars would gain infinite mass and bulldoze player vehicles. AI vehicles no longer accelerate when frightened.
-Added ability to exit cars without shutting off engine for faster getaways
-Changed car delivery feature to allow for switching personal vehicles more easily. You may now switch to any vehicle you own even while near your current personal vehicle.
-Added large trucks and utility vehicles to the race creator. You can now create races with Buses and semi trucks - WITH trailers attached.
-Players now automatically go off-radar when riding in a taxi. They may be revealed using the "Reveal Players" feature. Players with bounties remain visible on the radar.
-Players with maximum driving skill will steal parked cars faster using Franklin's method of jimmying the lock. They will also hot wire faster.