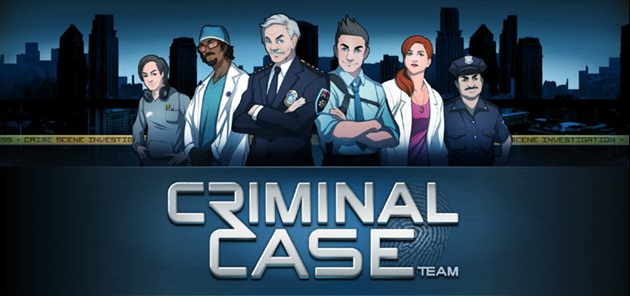 This storyline is adapted from a Facebook App: Criminal Case. But some parts were made by myself.
Jason Cooperfield, a cop in the LSPD, solves many cases using his talent and intelligence with his partner, David Jones. He goes through many mysterious things in his life. How can he complete everything?
Main Characters
Jason Cooperfield
He is the protagonist of this storyline. He is a cop who works for the LSPD. He is 32 years old.
David Jones
He is the friend and partner of David Jones. He is a high-ranking officer in the LSPD.  He is 33 years old.
Samuel King
Samuel is the chief of LSPD. He is 75 years old. He is a good cop and does his job well.
Grace Delaney
Grace is the head of the Forensics Laboratory of the LSPD who has the responsibility of handling physical, biological and clinical forensical analyses. She is 32 years old.
Nathan Pandit
Nathan is the Chief Medical Examiner of the LSPD. He is 32 years old.
Alex Turner
Alex is the head of the digital forensics of the LSPD whose responsibilities include handling of technical and digital evidence through digital analysis.
There are only 56 cases in this storyline
Case 1: http://dyom.gtagames.nl/show/33472
There are 17 ranks
Officer - Normal
Deputy - Finish the 1st case
 Detective - Finish the 3rd case
Corporal - Finish the 6th case
 Sergeant - Finish the 10th case
Lieutenant - Finish the 15th case
 Captain - Finish the 23rd case
 Major - Finish the 30th case
 Inspector - 35th case
 Lead Inspector - 40th case
 Commander - 50th case
 Deputy Chief - 56th case
Android: For the headers.
Dutchy3010 and PatrickW: For the most awesome DYOM.
Rockstar Games: For the awesome GTA SA.
Criminal Case App: For inspiring me to make a storyline of it.
You: For playing my missions!