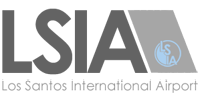 On Monday, August 11th at approximately 6:30pm EST. A arising will happen.
The 2014 San Andreas Airshow.
Event Info
An air show, is a public event at which aviators display their flying skills and the capabilities of their aircraft to spectators, usually by means of aerobatics. Air shows without aerobatic displays, having only aircraft displayed parked on the ground, are called "static air shows".
Event Invitations
Due to the Pegasus system being glitchy, invites will be sent one by one from the host (MATT PASTRAMNI). Example; The host invites player 1, and player 2 won't be invited until Player 1 has successfully gotten their aircraft, and has parked in their hangar. Of which this process may take long, I urge all of you to be online 45-30 min prior to the start of the event. 
Stunt Teams
A player of whose friends all have the same aircraft may form their own stunt team. Make sure you supply the stunt team name in the registration, and feel free to practice and then show it off at the airport. If you do not have a stunt team, if there are 2 other people in the same class/aircraft as you, the three of you will be put together to make your own stunt team. There will be 2 judges for each performance, the stunt team that gets the most overall points wins the airshow. 
Event Plans
The Event will take part in 3 phases. 
Phase I:
Lazers start off the airshow with a 5 man V-Pattern Flyby, after which the military showcase will begin. And the appropriate stunt teams within that criteria will do what they plan out to do.
Phase II:
The three Vestras will fly over in a 3 man V pattern formation, and demo their stunt show. After which, All of us will line up on the airfield, and other pilots will show off their best flying skills right above our heads.
Phase II:
The Mallard Stunt team will show off what they have to offer. After which, all of us will line up on the runway, take a few photos, and all of us will fly in the air together as one big formation. Photos will be taken and the event will conclude. 
Aircraft Classes
There will be 3 Aircraft Craft classes; Military, Commercial, and Stunt. There are desired taxi areas for each aircraft class (Pictured below). 
Military
P-996 Lazer (FULL) (5 Spots Max)
Titan Transport Plane
Buzzard Attack Helicopter
Annhialator Transport Helicopter
Cargobob Transport Helicopter
Commercial
Luxor
Shamal
Cuban800
Crop Duster
Vestra (3 Spots Max)
Velum
Stunt
Mallard (FULL) (3 spots Max)
First of all, for those who wish to bring their cars, park your personal car in this parking lot.
Stunt Planes will Taxi/Park their planes here, the B section of the airport on the west end of the runway. 
Commercial airliners will park their aircraft at the Devin Weston Hangar on the East end of the Airport.
Fighter Jets will park their P-996 Lazers at the Pegasus Hangar, south west of the air field.
Media
Photos will be taken all throughout the event, weather it be through a person taking part flying their Vestra, or a 3 Jet flyby of the P-996 Lazer. If you do take photos however, make sure you upload it to your social club with the Hashtag #LISA_AIRSHOW if you want the possibility of your photo to go into the event recap review, which will be put in this (Media) section a day after the event as concluded.
Registration
Please fill out this form by copy/pasting it to the reply box if you wish to take part. You must also be sure to read the "Rules/Regulations" section below. Keep in mind, if we already have 16 players registered, a 16 player "Reserve Pilot" list will begin, if one of the 16 original players don't show, whoever is first on the list will fill their spot. Two don't show up, the 1st and 2nd person on the reserve list fill in. First come first serve rules apply to the reserve list. Keep in mind however, if all 16 original registered players show up (unlikely), none of the reserve's will be able to take part. Here is the registration form.
Gamertag:
Aircraft Class:
Aircraft of Choice:
Stunt Team Name:
Timezone:
Rockstar Social Club Username:
Do I have a mic? (Yes/No):
Entry List
MATT PASTRAMN (Host) (SQUAD) (Military/P-996 Lazer)
Joito04 (Co-Host) (SQUAD) (Military/P-996 Lazer)
lil red stang (SQUAD) (Military/P-996 Lazer)
LMR Mopar (SQUAD) (Military/P-996 Lazer)
xIrideGRANDPAx (SQUAD) (Military/P-996 Lazer)
JDR9 (Titan Team) (Military/Titan)
TACO HO33 (Military/Titan)
EIghtsix Trueno (Stunt/Mallard)
Jimmyjo3 (Stunt/Mallard)
Dan Akroyde (Not Fckin Around Crew) (Stunt/Mallard)
jamrock55 (Commercial/Crop Duster)
AidangoesRAWR (Commercial/Velum)
TBA
SonicRabbit39 (Judge) 
Ninjasensei123 (Judge)
LMR Bandi (Judge)
Reserve Pilot List
TBA
TBA
TBA
TBA
TBA
TBA
TBA
TBA
TBA
TBA
TBA
TBA
TBA
TBA
TBA
TBA
* Indicates Maybe
Rules of the Airshow
Violations of any of these rules will result in the player getting kicked from the session without warning.
Do NOT speak whilst the host is talking.
Be appropriate.
Do not intentionally wreck other players Aircraft.
If one of the hosts tells you to stop doing something, that means to stop doing something.
AIRFIELD RULES APPLY! This includes Taxi Speed signs/stop signals, limits, Space, etc.
Be respectful of others
Park in appropriate places at your desired Hangar.
Be on passive mode at all times.
If you get a wanted level, you must call Lester and disable it.
If you get a bounty and/or someone else has a bounty. You are NOT ALLOWED to claim it until the session has concluded.
Don't argue with others or you will receive a warning.
Have common sense.
When Taxi'ng together on the runway, leave a gap of 15-40 feet between yourself and the aircarft in front of you.
If you have any questions let me know, thanks for reading and see you at LSIA!