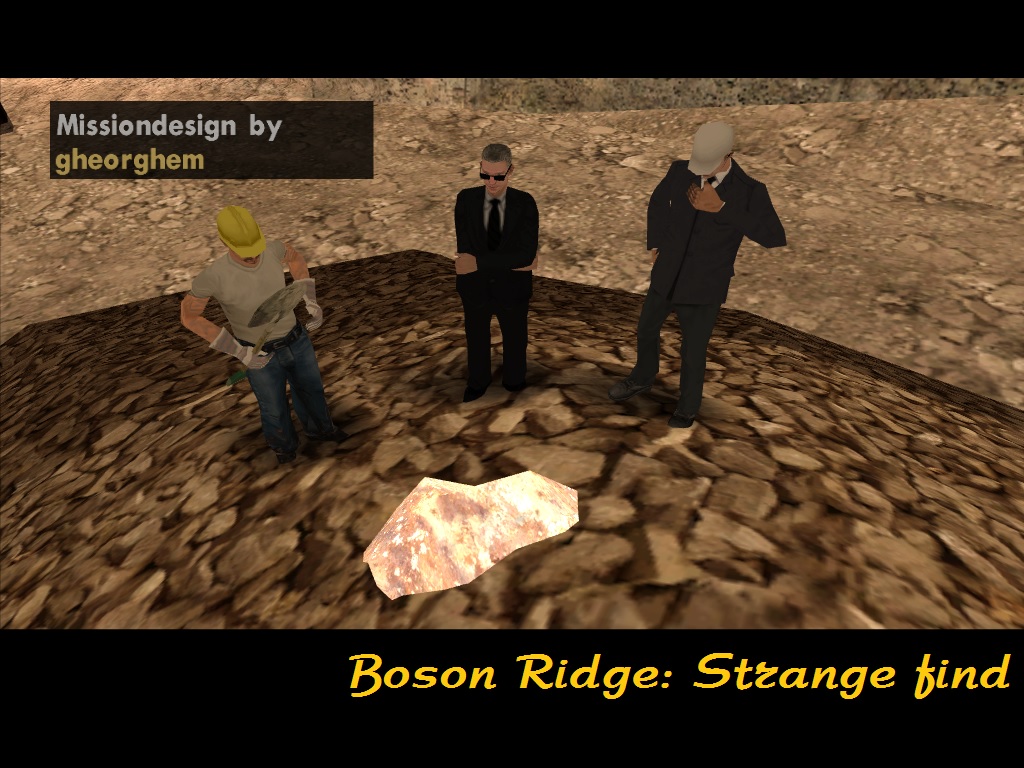 An X-files-style story about governmental conspiracies, strange artefacts, the little-man, and more!

"Strange find" is a 30 objective-long intro-mission about Hank, a quarry-worker, who was tasked with uncovering a strange boulder, later revealed to be a meteorite. His questioning causes a secret governamental ogranization to attempt to silence him. More in part two!


Warning! This mission has no activities, just watch the cutscenes!