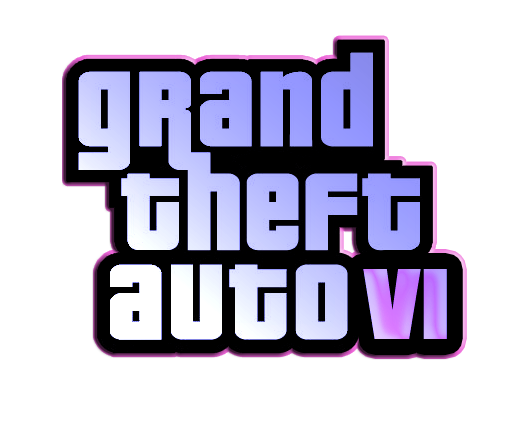 Grand Theft Auto VI revisits the cut-throat underworld of the cocaine 80s in a grandiose depiction of debauchery and excess. Set in the Vice Metropolitan Area circa 1988, the game explores the foothold of Central and South American drug cartels in Vice City, the high-stakes opportunity of their demise and the efforts of US government to preserve their covert assets in the most ambitious storytelling yet.
Key elements to the gameplay of Grand Theft Auto VI are empire building, a fully functioning drug economy and a criminal reputation the player will construct and carry with them throughout the game, introducing new scenarios and an entirely different B-cast with each playthrough. The protagonist begins at the very bottom of Vice City's criminal rung, a criminal exile from Lenapia whose past of reform schools and incarceration have entrapped him amongst seedy Red Light exchanges in the gutter of Vice Beach.
Grand Theft Auto VI "Vice" Trailer
Contents:
1) Story - Characters - Missions
2) Location
3) Features 1
4) Features 2
5) Side Missions - Leisure - Vehicles - Weapons
6) Soundtrack
7) Downloadable Content - Multiplayer
8) Gangs: The Underworld of Vice City

The protagonist. Once a prolific Rust Belt area crime wave, Gara was born post-WW2 to Latvian migrant parents in the North End of Lenapia who simply could not afford a child and disposed of their newborn in a trash can. Ever since, he's struggled to find his place in this world: in his own words he's been, "blackbooked in Venturas, chased out of Carcer and laid into in Liberty."
A significant portion of Gara's life has been spent inside correctional facility and institution. Having served a 1-to-10 for robbery in New Austin and two terms in San Andreas, as such he carries a detachment from societal norms and an uneasing confidence with which he is able to fool people. Every facet of Gara's character is marred by his extensive prison time and ultimately impacts the way in which he is involved with the story.
Major league cocaine distributor of Italian-American descent. Bearing a strong Liberty City heritage - his father was a senior Gambetti Family Capo -- he is the Godson of current Boss, Jon Gravelli -- Rossi came up through street fighting gangs and notorious B&E crews before taking a heavy pinch in the late 1960s. Given the choice of prison time or being drafted, Rossi opted to serve Airbourne in Vietnam. He returned to the US at the beginning of the Disco era, used mob money to finance an empire of Star Junction peep shows and discothèques.
Rossi was chased out of Liberty City in 1982 after his nightclub Studio 69 was raided and found to be the center of a significant skimming operation. He fled to Vice City under the alias John Ross and has been operating under this moniker ever since.
Unassuming Florida native and logistics extraordinaire who unscrupulously transports 70% of the cocaine coming to the United States through Vice City using methods that are often ingenious. "Son, we don't run cocaine over water; we walk it," Moses says of his philosophy to smuggling, meticulously planning and organizing shipments from the Entrometerse Cartel to the very finest detail.
A seasoned pro, Van Zant has ran everything from moonshine to pot. He maintains several legitimate fronts that serve as a lease to distributor John Ross to move cocaine in bulk, including a large Jaega County barn and a towing company.
Moses operates a radio tower near the Grasslands available to the player to listen into DEA/Coast Guard traffic.
A serial adulterer who serves as Gara's primary contact when it comes to fencing stolen merchandise, Lou McNeil is a troublesome alcoholic who has a penchant for Hawaiian shirts and handling dirty work for Central Americans.
McNeil is your one stop shop for criminal networking and contract scores, from the beginning of the game having a preferred dealing with Gara for merchandise by default.
Successful Vice City businessman who made his money during the initial cocaine boom of the late 70s and early 80s, now operating as the right hand man and money launderer in chief to dictator General Salazar. Fluent in Spanish despite his Jewish heritage - a skill he picked up while farming out hits to fresh of the boat Marelitos for Green Cards - Saperstein orchestrated the demise of as many Cubans he provided with entry into Vice City on behalf of the customer most valuable to Salazar - Vida Negro.
Panamanian dictator and secret IAA asset who handles a great portion of the bank for Vice City's premier drug lords. Salazar rose to power in his home land through several military coups that are rumored to have been financed by the United States - in return, Salazar facilitates an arms deal between the US and Iran that subsequently funds another secret IAA interest - propping up the Nicaraguan Contras.
Superstar Redneck pilot who turned significant cocaine mule after being fired as an international pilot with JuankAir in the late 70s. Whale successfully cultivated contacts within Central America and operated a massive smuggling operation until being busted with a shipment of Quaaludes in 1986. Controversially, Whale strikes an under-the-table deal with the DEA to record Panamanian dictator General Salazar and Sandinista militant leaders engaging in narcotic trafficking by wiring surveillance equipment into his jet - a move that ultimately results in the demise of order and structure amongst Vice City's premier smuggles, creating a vacuum of power violent like no other.
IAA rising star involved in numerous shady Central American practices on behalf of the Agency. Initially the foremost IAA contact to their Vice CIty asset General Salazar, Doberman is a key player in facilitating an arms deal between the US and Iran, funnelling financial support to the Contras militia and later initiating the execution of the aforementioned Jerry Whale.
Brief cameo appearance of the mob Godfather native to Broker. Gravelli, appearing with Sammy Bottino as his facilitator, is approached by his Godson and the protagonist in an attempt to remedy the Jerry Whale situation.
Literally "The Black Widow" - female Colombian drug lord who stands to emerge victorious from the cocaine wars that rage across the streets of Vice City. A known lesbian, she begins a relationship with a member of the Ortega dynasty in hopes of securing an endless pipeline of cocaine into Florida. She holds the puppet strings over El Garzon, her main front man when it comes to distributing copious amounts of cocaine.
Gaudy and flamboyant drug boss attempting to run the show in Vice City for cocaine queen Vida Negro.
Ex-football star turned sleazy yuppie Vice detective, Cherry Jones nearly made a pro career with the VC Mambas before signing up to harass drug dealers and shakedown streetwalkers. Partnered with Mack Maddox, Jones plots to fleece the Vice City Police Department of confiscated cocaine to sell back to the Colombians in the initial opening of the game's storyline.
Eccentric entrepreneur who made his fortune early in the 80s and by 1988, has squandered almost all of it. One of his excesses is ownership of the DeLarge automobile company, manufacturing the futuristic Deluxo. He employs a young and dweeby Devin Weston as an intern, harking back to Carrington/Love.
Almost broke, DeLarge organizes a drug trafficking operation by pooling the funds of several powerful and influential businessmen and women to purchase cocaine that will be transported into the country by Jerry Whale. This Exchange funded enterprise implodes when Whale is exposed as a DEA covert agent and suddenly, the nation's financial elite find themselves hundreds of millions of dollars in the hole.
Blas and QuiQue Risita - the worst of the worst of what Castro purged from Cuba in 1980. Cowboy gangsters and worshippers of Chango, these sadistic and almost mythical brothers run with the Marelitos out of Seminole and own an arts theatre in Little Havana.
Cruel Downtown pimp with an expansive stable of whores. As a show of power, Silk owns the historic Verse Theatre in his boyhood home of Undertown. Ironically, under his hand the Theatre has become a cesspit of sex and sleaze - the headquarters of his operation.
Former New Austin car thief turned personal assassin to Vida Negro. Showered with drug money to resolve her most deluded and depraved feuds, Rafe is caught up in a political assassination with the protagonist after Vida Negro takes offence at an anti-drug speech said politician intends to deliver in the heart of Vice City.
Cheap pornographer with his finger on the pulse of moves being made on the mainland. A former cellmate of the protagonist, Lorca takes his name from his home turf - Key Lorca - where he rents a mansion with smut profits. 
Professional killer of Iranian descent on lease to the IAA after the facilitated arms deal between Iran and the US.
Runs the Collective Ugandan National Trust (C.U.N.T), a supposed not-for-profit organization to aid the war torn West Africa based out of a large mansion on Starfish Island. In reality, the entire group is a front for drug smuggling with the proceeds intended to prop up the ailing Jamaican economy, from where Brother Love hails.
Having purchased a submarine with donations to the amnesty, Brother Love requires the protagonist to use the vehicle to smuggle contraband and later, sell the product in name of the cause.
Chemically dependent flake distributor who unwittingly finds himself the primary target of the protagonist's initial advances upwards Vice City's criminal rung. Having worked hard for his Colombian connections to the extent he maintains a triple cocaine/heroin/pill habit just to function, Mendoza is rash, unpredictable and ultimately willing to do anything for a buck.
Doomed former convict being passed pusher to pimp. Coming from a broken Lenapia home much like the protagonist, Lorna Steele is capable of portraying a vulnerability that ultimately masks the instincts of a hardened criminal. Fully intent on making out of the life with a great deal of money, to what lengths will Lorna go to realize freedom beyond societies ills?
Ex-prize fighter turned bodyguard to Larry Mendoza. Serving as the go-between for Mendoza's business when his drug dependency prevents him from operating, Teddy takes on a great deal of the burden born out of Larry's erratic and impulsive behaviour. 
Empress of a closeted network of hardcore BDSM and fetish clubs throughout Western Vice. Catering to an exclusive clientele, the protagonist discovers von Torture to be a meticulous mastermind responsible for setting up various criminal dealings between Vice's more depraved criminal elite. First entering her world at the behest of Don DeLarge, it is through von Torture that the protagonist initially encounters The Assassin and is able to mediate conflict with a series of carefully planned executions following the downfall of General Salazar. 
Cunning long serving Italian-American footsoldier constantly scheming amongst the many mobsters that proliferate the tourist-esque Tequesta County underworld. Unhappy with the revolving door of power, Conti seizes the opportunity to pull a rip off with the protagonist's aid that he hopes will allow him to finally alleviate himself to the coveted position of Caporegime.  
Incarcerated Cuban criminal powerhouse who finds himself wielding a lessening degree of influence on underworld politics beyond his prison cell. An integral part of the initial Marelito crime wave in 1980, Baca is man whose nature it is to control his environment and thus he readily deals in favors to main a semblance of power on the inside while retaining the capability to eradicate problems on the street.
Baca plays a significant role in Episodes From Vice City, which you will hear more about soon.
First Degree Willie - Random Encounter
Misplaced Louisiana blues musician and shoeshine with badly deteriorated eyesight. The homeless Willie finds himself helplessly hustled by none other than Hare Krishna and calls on the protagonist to avenge his honour.
Willie later offers services as a source of information to the player, being how they handle his random encounter.
Jerry Jagger - Random Encounter
Superficially charming Televangelist competing for Scientific credibility with a sprouting of other religious groups that promise to deliver wealth and happiness if you subscribe monthly. Unlocked after the player makes a donation to the Jagger Foundation after hearing the radio ad/reading the billboards, Jagger is encountered as a psychopath who requires the protagonist's assistance in delivering "acts of God."
Also noteworthy are Jagger's attempts to convert a Burnett hotel into the Jagger Building - high in the sky casting his eye over Vice City's rich and elite - and smears against the Epsilon Program who are currently buying up small towns to the north of the map.
Kolt "The Life" Savers - Random Encounter
Stuntman and bounty hunter extraordinaire, first encountered on an empty lot in heavy debate with a production company. Savers is arranging a huge stunt on the set of Four-Wheel Deathrace and requires you to race around the map collecting the appropriate materials to put the stunt together. Eventually, it all falls in place in the form of a stunt track that will be present from there on out. Savers will be unable to perform the final stunt due to a suspension from set for rendering cocky stuntman Jock Cranley hospital bound. It will be left to you to take his place. As a final act of rebellion against the studio, Kolt asks you to recover his prized hero truck from the production, which he later gifts to you out of gratitude.
After completing 50 vigilante missions, a second encounter with Savers will spawn in which he is pursuing an armed gang along an empty highway in a Hawk V8. Assist him in their capture and then reacquaint over a beer. From there, Savers will introduce you to his sideline of bounty hunting, his way of turning a profit out of his passion for vigilantism.
Lee Larsen - Random Encounter
Hard drinking twin-fisted film star who drunkenly finds the resemblance between himself and Gara hilarious, Lee Larsen is in deep debt with the Fort Tequesta Mob and proposes you a heavy profit if you double as his decoy in order to allow him to skip town. You will dodge mafia goons until Larsen makes a successful getaway.
Larsen returns for a second encounter having stolen a Western Angel belonging to the local motorcycle club leader for a jolly along his latest red carpet appearance. Aware of the bad blood he's caused, he hires you as a bodyguard and arms you to the teeth. A shootout will occur and you will successfully protect Larsen, unlocking further VIP protection side missions as a result.
Finally, you encounter a sobering Larsen sandwiched in a jail cell between two prostitutes, one of them a transsexual he attacked after discovering the mighty appendage taped under her thigh. He's due on set but in no condition to work so he offers you to double in for him in fight and action scenes. Completing this, you are given the opportunity to return to the film studio at any time for more work.
You are given the choice to post Larsen's bail in his final encounter, earning him as a contact who will act as an intermediary between yourself and highline actors looking to score coke. Leaving him to sober in the cell will not earn you this perk.
Ruby Katz - Random Encounter
Volatile and well connected jewel merchant who runs Liberty Jewel Exchange in Fort Tequesta. Initially introduced after Gara encounters an old ex-con named Steve Steyn on a street corner, Katz contracts you in a series of stone-centric free roam heists. Unfortunately, you face stiff competition from the violent Florida underworld to whom jewel weight is considered liquid gold.
The Deacon - Random Encounter
Righteous bearing North Point minister who acts as an agent between a rich and troubled congregation and equally desperate prostitutes. Himself originally a prolific pimp, The Deacon found God during a tough prison sentence and upon release, devoted himself to the Church and funded his rise through the ranks by arranging the adoption of unwanted children borne by hookers. One of these children was the daughter of Betsy O'Hara, now eighteen and unaware her birth mother wishes to make contact.
Gara will encounter The Deacon at Betsy's request in order to compel him into tracking Betsy's daughter down. In the process, Gara will reveal he is unsure of how many children he has fathered but knows of both a son and daughter he abandoned in his continued pursuit of criminality -- a direct parallel to Michael Townley. Beyond questioning his role in their lives, Gara successfully tracks down Betsy's daughter to a home in Seminole with the aid of The Deacon. Discovering her to be a straight-A college student unaware of her adoption, the player is given the moral choice of wrecking her life to reunite her with Betsy or leaving her be.
The Deacon is later encountered in the storyline and plays a small but vital role in smuggling materials into prison which the player will use in an escape attempt.

| | | |
| --- | --- | --- |
| #1 The Introduction | Earning a living holding Colombian drug dealers to ransom, Ariel Gara joins two sleazy Vice cops in a high stakes scheme to set up Ocean Beach cocaine distributor Larry Mendoza. | Click |
| #2 Out Here In The Fields | Arranging a small coke buy to get himself set up in the drug scene, Gara duels with a Pegassi Infernus in a race along Vice Beach to make it first to the dealer rollerblading along the beach front beside them. | Click |
| #3 Down Payment | Proceeded by building a reputation dealing cocaine on the streets, Gara is invited to discuss business with Larry Mendoza. Laying a $50,000 down payment on a shipment of drugs, he becomes familiar with members of Mendoza's inner circle including Teddy Starr and Lorna Steele. | Click |
| #4 Opportunity Knox | On behalf of Silk Robinson, Gara escorts and arms contact killer Walter Knox in his bid to execute two witnesses. | Click |
| #5 Fear and Clothing in Vice City | Knox has been found dead and the Mafia blame Silk. They've sent a hit squad over to the fine tailoring store in Siren Mall. Get over there and save his ass. | Click |
| #6 Dead End Deal | Gara engages in a drug deal with Larry Mendoza. | Click |
| #7 Evidence Dash | Featuring loud and smart approaches, Gara must recover 20 kilos of cocaine from the Vice Beach Police Headquarters. | Click |
| #8 Chapter & Verse | In order to complete his purchase of the historic Verse Theatre in Undertown, Silk wants you to rid the building of the Vice Boys drug dealers who have turned it into a cesspit of debauchery. Introduces hiring crew members. | Click |
| #9 Lessons In Survival | Gara executes vice cops Cherry Jones and Mack Maddox and uses the proceeds of their dirty dealings to purchase a car dealership. This mission introduces asset Businesses & Property. | Click |
| #10 The Good, The Bad & The Bloody Unlucky | Invited to a high-stakes game of poker by Silk, the player becomes involved in a game of Russian Roulette that results in an unfortunate death. | Click |
| #11 It Takes Two To Mamba | Visiting close friend Vince Lorca on the Vice Keys, Gara infiltrates Mamba Stadium and assassinates a chief speaker within the Mothers of Prevention action group to ease the heat on Lorca's pornography business. | Click |
| #12 Payback | Sold out to the Colombians by Silk, Gara is forced by the Cartel into murdering the man he initially set up, along with the entire team of Vice officers protecting him. | Click |
| #13 Rust Never Creeps | Crossing lines into Tequesta County, Gara accompanies aging Florida crook Rusty DeVries in a raid on a Port Tequesta storage warehouse. | Click |
| #14 All That Glitters | Attending a sit down between feuding mobsters Vic Conti and Paolo Suppa, Gara is tasked with recovering money from a white-collar gold fraud. | Click |
| #15 Thrive Drive | Gara conspires with streetwalker Lorna Steele to rob Silk's Hustler's Convention, but first they need to acquire funding for a crew by taking down money courier Moe Magnusson. | Click |