I was playing normally, when I tried to started a new Job (Deathmatch) via phone.
While I was awaiting the DM to start, I decided to change my clothes in the store. I was with the "Pants" menu opened, when the DM suddenly started.
After the DM, I respawned near Los Santos Customs, but I've notice somenthing strange. Here's the pic: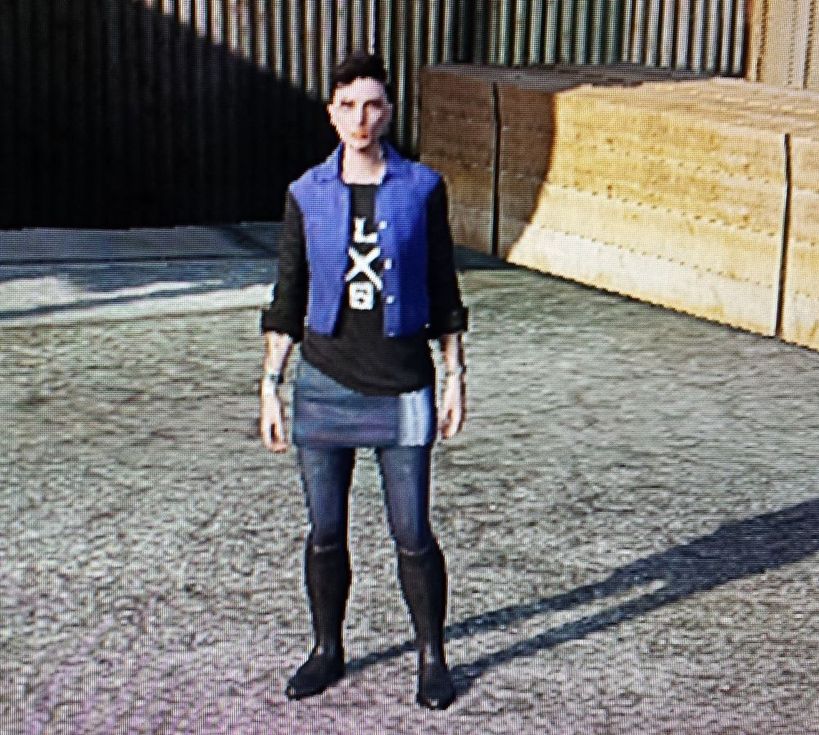 My char was using a skirt while the menu was open. At the right moment the DM started, I was about to choose a pant, which seems got stuck under the skirt and the boots -- what is interesting, cause long boots can't be combined with pants.