*making a model from 3Ds Max?
So for the first time I tried rigging models for Vice City. I wanted to put Claude's head on Tommy's body. The model/textures worked fine in 3Ds Max:
When I made the TXD file, I did the DFF check and it worked fine.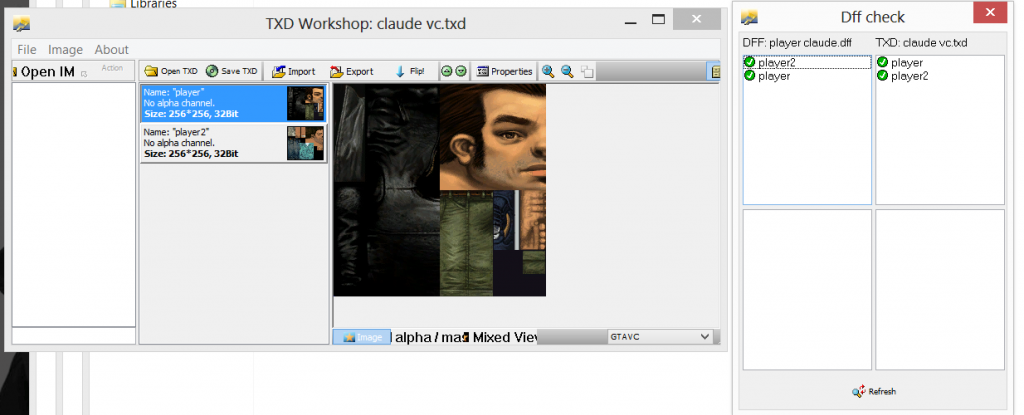 But when I replaced the player.txd and player dff files and started the game, it ended up looking like this:
I'm really confused how to fix this. I removed the player.bmp picture in the "Generic" folder and it still didn't help. Can anyone help?
PS: I'm using 3Ds Max 2012, though I don't think that's the reason.