PURELY SPECULATION AND RUMORED at this point.
Now you may hate Domislive or call BS on his whole youtube channel, but game script had got out to him that explained how cops n crooks worked. I'm on the fence but........nobody really believed the hipster leak the same way. This one doesn't seem so far fetched as others.
I will say though that it all makes sense now that the heist will be integrated within Cops n crooks. That way It becomes more about winning the competition instead of money payouts and grinding when it becomes PVP and the rewarding payout goes to the winner.
Changelog was found months ago seen here: (posted months ago) http://www.reddit.co...s_lobby_coming/
Script that somehow DomisLive got and uploaded on youtube.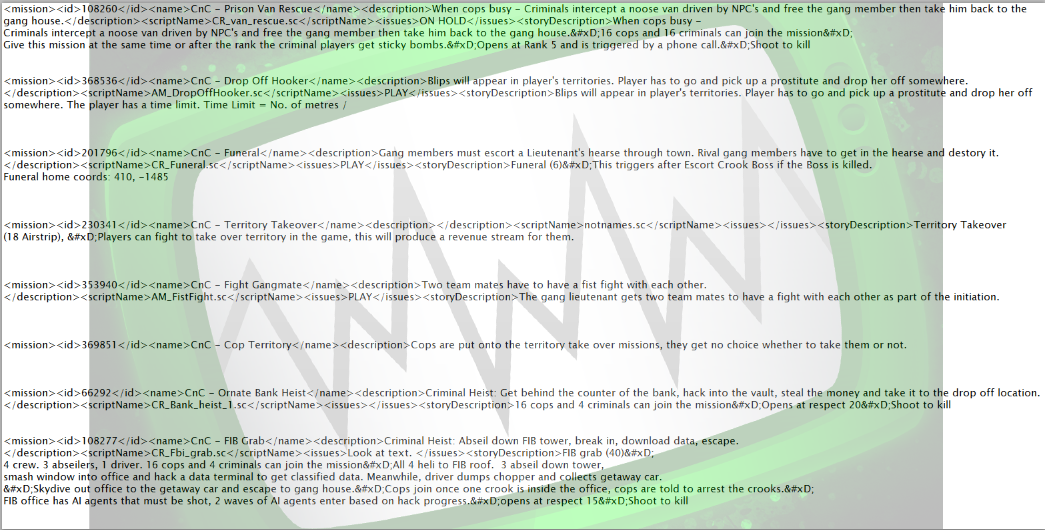 Its more clear that this will be the likely scenario now because:
a) Cops n Crooks was an existing mode in IV and they probably want to expand on it with V.
b) A PVP separate lobby puts the heists objective more into a vs competition - therefore the risk of some kind of glitching & grinding the heist to make it an easy cash grab will be lost or low. Because they're pinning the players against each other.
c) A separate "Cops n Crooks" lobby makes even more sense to create room for these list of missions that are rumored to include.
Prison Van Rescue
Drop off Hookers
Funeral
Territory Takeover
Fight Gangmate
Cop Territory
Ornate Bank Heist
FIB Grab
So the way it works is that when you are in game, you either choose "Freemode" Or "Cops n Crooks" separating the mode to itself for new lobby activities.
Now there is a part in this speculation that mentions for FIB grab mission  "this mission includes 4 crew, 3 abseilers, 1 driver, 16 cops and 4 criminals." Now that has got to be bs as the maximum players is 16 as you all know.