I actually like the Thrust a lot. It's probably the nicest 2-wheeler in GTA history, along with the modern Faggio from IV: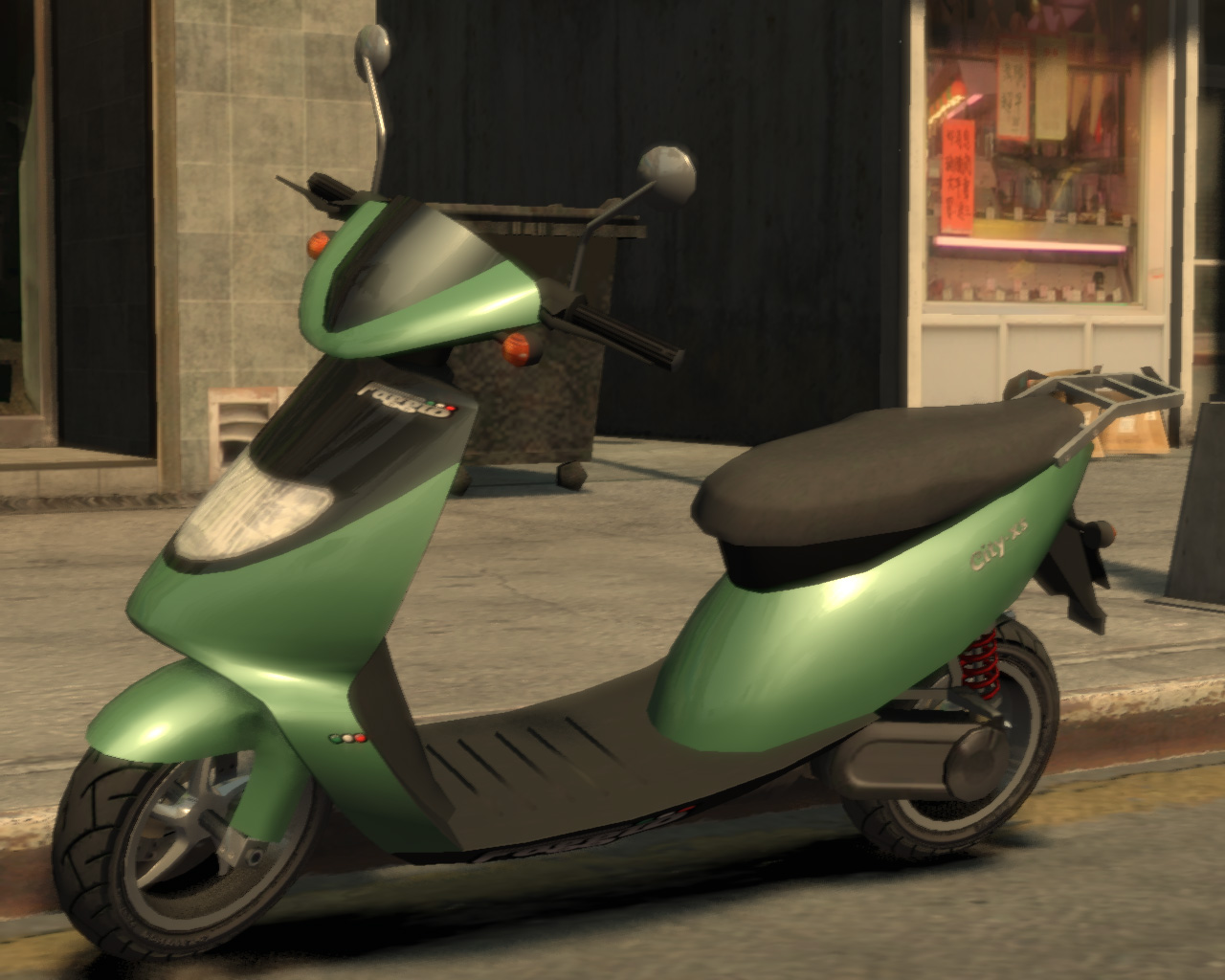 It's probably going to be faster than the Akuma and maybe on par with the Bati 801. If not, I don't really care because it looks better than both of them, and any other bike in this game. I can't wait to put whitewalls on it and utilize the robotic-like front fairing to make it look like a sweet Tron cycle!
Maybe I'll colour it a metallic purple with a pink pearlescent to make it extra sweet looking. Oh my god, I can't wait for Tuesday...
...Thrust here I come!
Did you really think I was being serious? That's insulting. Of course the Faggio is still the sickest bike in the game.