About
Four crews will face off against each other in a round robin, play all style tournament. Each round game will consist of three different capture maps. Once all the games are played, the number of points will be counted. 
Points are gained each time an objective is captured in every round, 1 point is awarded to for every capture. 
The two crews who end with the highest points total, will then play again in a final match up involving five different capture maps. 
The winners will be declared the first Capture Cup Champions of GTAF. 
The competition is limited to PS3 at this present time, and only four crews can join.   
In order to join, please submit a post with the following details. 
Rockstar Social Club Link: 
Capture Team Leader (Responsible for adding/organising host and other Team Leaders): 
Capture Creation Submission Link (must be for atleast 4-10 players): 
Preferred Day and Time:   
All 'Capture Team Leaders' must add either 'lazyboy8' or 'ajbns87' on PSN.   
Rules
Aim Settings: Free Aim 
Weapons: No Assault Shotguns / Miniguns, explosives permitted. 
Players: Anyone who is an active member of your crew can participate 
No. of Players: Maximum of 5 vs 5 (all games should be played with at least 4 members, 4 vs 5 is acceptable if people fail to show) 
Score: Please take photographic evidence of the score board after each game / or make a note of how many cases/bags/objectives each team captured. 
Teams
TEAM 1 
The Damned Brotherhood [DAMN]
Team Leader : Madmonk420 
Preferred Day / Time : Weekends, after 9pm GMT/BST 
TEAM 2 
TEAM 3 
TEAM 4 
Maps
RAID : HOODS
(created by Rockstar Games)
CONTEND : INDUSTRIAL INTERCEPTION
(created by ajbns87)
HOLD : A DAY IN BLAINE COUNTY
(created by lazyboy8)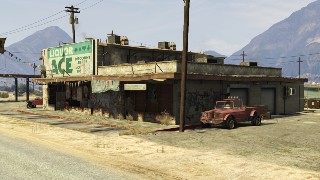 Get your own map added to the event by joining up and it could be featured in the final, in which 5 maps are to be played.