(I know this section is pretty inactive, but I'm doing this anyway)
What are your TOP 5 and BOTTOM 5 vehicles overall?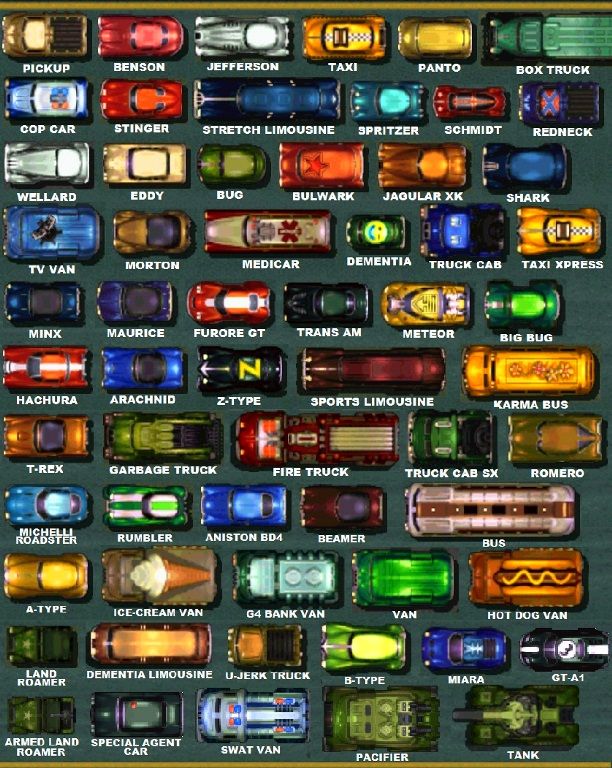 (The Towtruck is missing from the list because I couldn't find it)
MY TOP 5:
1. Tank - for obvious reasons!
2. Rumbler - my favourite super sexy sports car.
3.
Z
-Type - the best gang car imo, and the best gang!
4. Stinger - love it!
5. A-Type - pretty rare, but kinda cool
MY BOTTOM 5:
(In reverse order)
5. Schmidt - absolutely hate this fugly thing. Everything about it.
4. Hot Dog Van - just boring.
3. G4 Bank Van - too slow and heavy.
2. Ice-Cream Van - boring
1. Box Truck.