RESTLESS MC: Xbox One, free aim.
RESTLESS MC MOVED TO XBOX ONE ON 01/01/16
THERE IS NO MORE CREW ACTIVITY ON THE 360
RestlessMC.com is currently under maintenance.
 ABOUT US
 We run on the basis of a real 1% MC. We are a club who play very regularly together. Comradeship and brotherhood is encouraged,
and loyalty is held above all else. We do not let just anyone wear our patch. 
RLMC was formed by the six founding members out of the ashes of another MC.
If you are willing to put in the time, you will be part of a crew where everybody will back you up in battle and know your name.
We aren't in any rush to expand, and all new members will be expected to undergo a period of "prospecting".
This is a period of time (a minimum of 2 weeks of regular playing, ) where you see what the crew is all about and,
more importantly, interact with the other members who will ultimately vote in private whether they wish to offer you
a place among their ranks as a fully patched member of one of the closest-knit MCs in San Andreas.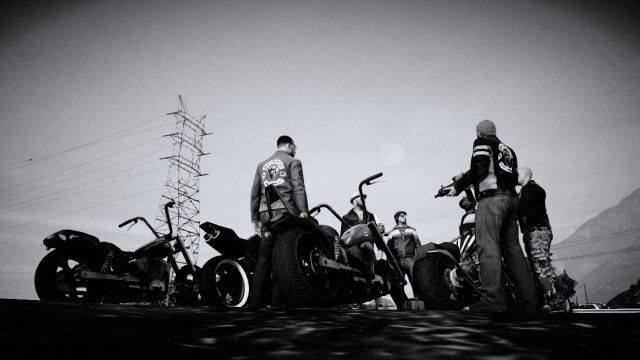 More things you should know:
We all get on well. Prospects only earn a patch if so.
We are small in number, 16 current full members.
ALL are regularly active.
We are not competitive, we're here to have fun.
Full members have a full say at chapel every week.
We ride any motorcycle.
We have our own very busy, bustling with content forum (full members).
We also have one for our Riders crew & Prospects.
We have many really good created jobs.
Members help each other out with ranking up, money etc.
We started this MC after joining one that was not run well.
That's how we are two years on & still going strong.
RECRUITMENT
(new updated info) 8th Aug' 2016
If you like the look of Restless MC & want to join in the fun, we'll have to meet.
We NEVER invite blindly through social club.
After meeting you will become a '

hangaround

'.
This is a stage that could be a day to a week in which we get to know each other.
Time as a hangaround depends on how many you've met &  whether we feel we've actually spoken to you/got to know you a bit.
You may then be invited to our new 'Brother Crew' Restless Riders.
Restless Riders was formed for those people that we like but either have not yet, can not or don't intend to earn their way into Restless MC.
To earn the full patch takes time & dedication. That's not for everybody so we have Restless Riders as a less demanding option with fewer rules.
You can stay a member of Restless Riders as long as you pop in & say hello from time to time.
Restless Riders has replaced our old crew 'Restless Support'. Support sounded like the underdog. Riders ride with us.
If you do want to earn your 1% MC patch, a Restless Rider may ask to join

Restless MC Prospects

.
As a prospect you will be expected to act as if a full member for a period of a minimum of two weeks.
This period is when you are to prove your loyalty & dedication to the club.
You will be watched, we will talk about you behind closed doors, but all going well, if we see you're made of the right stuff (i.e. a good fit & dedicated) then you may be voted in to Restless MC behind those closed doors!
Restless MC itself is a 1% MC.
Our members have all proven themselves with loyalty & dedication & continue doing so.
All full patch members attend our chapel meetings where we sort out the day to day running of the club.
Each member has a say & a vote. Most members have a duty of some sort.
We have our own very busy forum with almost 10,000 posts, we have in game challenges, competitions, awards to be earned etc etc.
Only a full patch will get you more info on this though.
Hangaround to full patch can be achieved in just a few weeks if you jump right in & we all get along, though it can take quite a bit longer.
Sometimes only time can test your loyalty. A full patch vote needs a yes from everybody.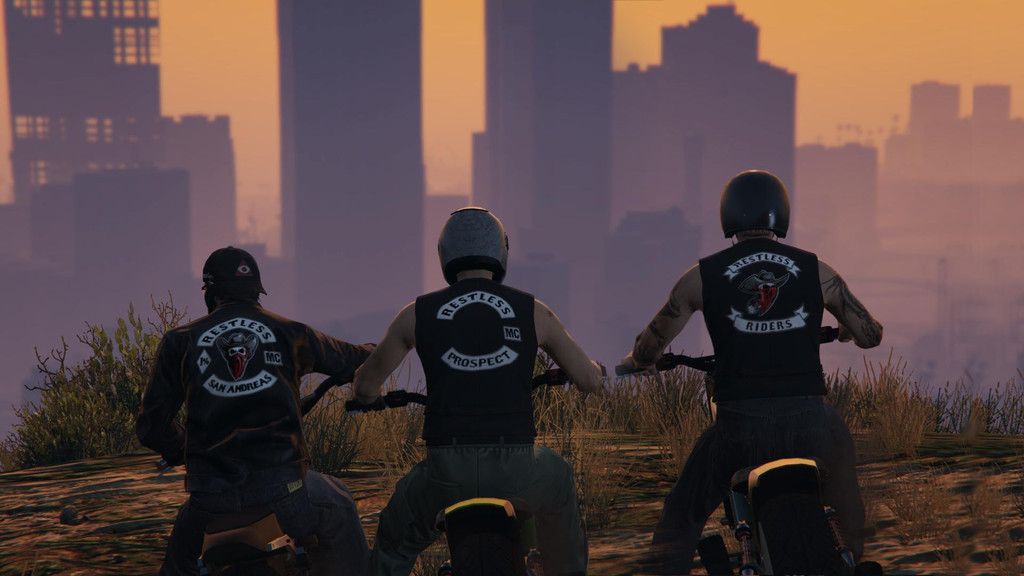 It all depends on you, your activity, attitude, etc. etc.
Your rank, KD ratio and abilities do not matter to us - we all started low.
Whether Prospects or support, as long as you have Restless on your back you'd be welcome to join our forum to help keep in touch and informed. On it you'll find all the info you'll need and can interact with Restless members across our 3 crews. This is for members only.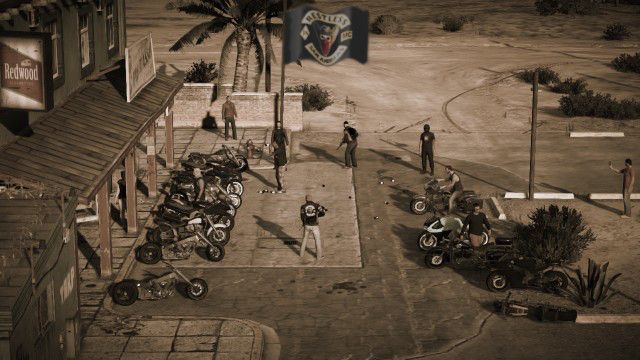 Our Bylaws
Due to blatant copying of our full bylaws in the past we have a limited set for public display.
The following bylaws apply to Restless Riders as well as being part of the MC bylaws.
1. All Restless crew members must ride motorcycles on club runs. All bikes are allowed, with the exception of the Faggio and the Blazer.
2. Restless Riders crew members may not attend meetings.
3. Restless Riders crew members must respect and shall remain under the control of Restless MC and it's members, and membership may be withdrawn at any time at the discretion of the club and it's membership.
4. Restless Riders crew members are encouraged to associate with the club and be as active as possible, particularly if aiming to prospect for the Club.
5. No crew killing. This includes Restless Riders, Prospects and main crew members. This courtesy must extend to property (E.G. Bikes, Cars, Etc.)
6. Restless Riders may not use the name "Restless MC" in XBL gamer tags, profiles, forum signatures, or similar. The word "Restless" may be used if followed by Riders eg; "Restless Riders" or "RLRR" are permitted.
7. No member shall be a member of any other MC or crime family crew.
8. Any unnecessary background noise or annoyance in the party may result in you being asked to mute your mic' or leave the party.
Here's a link to Restless Riders Social Club. To join this crew you must contact one of us. 
We do not act on requests to join from social club unless you also contact us,
but having met - a request will make it easier to invite you.
From the Restless Riders Crew, once we know you and if you wish you can request a prospect placement.
IF ANYBODY IS INTERESTED IN MEETING US WITH A VIEW TO JOIN, FEEL FREE TO REPLY HERE.
 PLEASE NOTE THAT WE ARE SEEKING ACTIVE (PREF' DAILY), MATURE (16+, NO SQUEAKERS)
PLAYERS THAT USE MICROPHONES AND SPEAK ENGLISH.