ABOUT US
 We run on the basis of a real 1% MC. We are a club who play very regularly together. Comradeship and brotherhood is encouraged,
and loyalty is held above all else. We do not let just anyone wear our patch. 
RLMC was formed by the six founding members out of the ashes of another MC.
If you are willing to put in the time, you will be part of a crew where everybody will back you up in battle and know your name. We aren't in any rush to expand, and all new members will be expected to undergo a period of "prospecting". This is a period of time (a minimum of 2 weeks of regular playing, ) where you see what the crew is all about and, more importantly, interact with the other members who will ultimately vote in private whether they wish to offer you a place among their ranks as a fully patched member of one of the closest-knit MCs in San Andreas.
In a recent rule update we decided to allow any motorcycle for crew use.
We also now ride in file formation.
RECRUITMENT
We have just made this important change to our recruitment policy:
Firstly, on contacting us you will have a 'hang around period' prior to acceptance into Prospects. During this period we will assess whether you're suitable to prospect for Restless MC, or if our Support crew would suit you better.
It all depends on you, your activity, attitude, etc. etc.
 You may then be invited to join RESTLESS MC PROSPECTS where you'll officially prove your loyalties.
We've never been the easiest MC to join, just the most rewarding and loyal one.
The prospecting period will be the time in which we really get to know your loyalties etc. and based on that, whether you are to be awarded your 'full patch'. On acceptance to the Restless MC main crew you will get the full backpatch and from then on, basically never take it off while a member.
We require that you're 16 years of age or more & that you use a mic.
Players under 16yrs are welcome to join RESTLESS SUPPORT CREW, given a certain level of maturity.
Whether Prospects or support, as long as you have Restless on your back you'd be welcome to join our new forum to help keep us in touch and informed. On it you'll find all the info you'll need and can interact with Restless members across our 3 crews. This is for members only.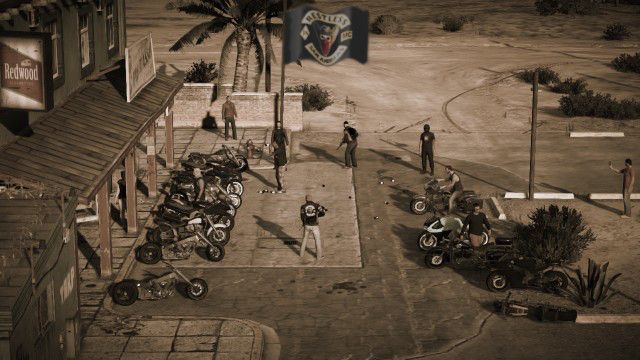 BIKE MEETS
We will be hosting regular bike meets from now on, every 1st Saturday of the month (10pm uk / 5pm EST etc).
The Saturday night meets are open to all and any motorcycles.
NO - the Faggio is a scooter, the Blazer is a quad!
PLEASE DO NOT REPLY HERE FOR THE BIKE MEETS AS THIS IS STRICTLY FOR RECRUITING. INSTEAD, USE THIS LINK
Here's a link to Restless Support Social Club. To join this crew you must contact one of us. 
We do not act on requests to join from social club unless you also contact us,
but having met - a request will make it easier to invite you.
From the Support Crew, once we know you and if you wish you can request a prospect placement.
IF ANYBODY IS INTERESTED IN MEETING US WITH A VIEW TO JOIN, FEEL FREE TO REPLY HERE.
 PLEASE NOTE THAT WE ARE SEEKING ACTIVE (PREF' DAILY), MATURE (16+, NO SQUEAKERS)
PLAYERS THAT USE MICROPHONES AND SPEAK ENGLISH.